North West business briefs: Redmoor Health; Liverpool FC; ST Murphy Transport; Absolute Agency; Process Instruments

A HealthTech agency that manages social media on behalf of busy GP practices has signed up its 500th surgery. Chorley-based Redmoor Health started offering its social media managed service earlier this year to coincide with the launch of its own agency, Redmoor Creative.
Founded in 2017, Redmoor Health specialise in supporting health and social care staff to deploy technology, but decided to diversify after continually being asked by GP practices for additional training support, marketing and PR help. One Facebook campaign they ran has been credited with helping increase attendances at breast screening clinics in the Midlands by 13%.
CEO and founder Marc Schmid, who co-owns the business with his wife Alison, said: "The primary job of busy GP surgeries is to support patients, it's not to create communication strategies and website content. That's why we launched a social media managed service that takes the burden off them and increases public interaction."
Schmid said the launch of Redmoor Creative earlier this year, under the leadership of agency director Paul Galley, was the catalyst for the new service: "As we've been building relationships with GPs and the NHS we've been increasingly asked to provide a lot of other communication support to practices including PR, marketing, branding and website support.
"As we've come out of the pandemic a light has been shone on the GP practices. People want to know about their services and how they can get access. The system itself is struggling to deal with that and their communication people are stretched too thinly. By using social media effectively you can interact with the public and better signpost patients to the appropriate services, reducing the number of unnecessary visits to surgeries in the process."
The company moved to Chorley's Strawberry Fields Digital Hub last year and now employs 27 people. Schmid's wife Alison is the corporate director, It is on track to hit £3.7m turnover for the current financial year.
::
Liverpool FC and NIVEA MEN have extended their long standing partnership for a further three years.
The men's skincare brand has partnered with LFC since 2015, and the 22/23 season will mark an eight-year association with the Reds. The extended partnership will see NIVEA MEN remain the club's Official Male Grooming Supplier until the end of the 25/26 season.
Ben Latty, commercial director, Liverpool FC, said: "We're extremely proud to extend our partnership with NIVEA MEN for a further three years. The renowned skincare brand has a purpose-led approach to its marketing, and we have shared core values, making this partnership the ideal fit for the LFC family.
"Since 2015 we have enjoyed great success in delivering impactful and meaningful campaigns and we look forward to developing and strengthening our relationship further over the coming years."
Andy Rawle, marketing director Northern Europe, NIVEA MEN, said: "At Beiersdorf, we believe in building long term partnerships around an aligned ethos and shared values. Our commitment to extending the NIVEA MEN partnership with Liverpool FC demonstrates this. We're proud to bring two of the most successful organisations in their fields together to create engaging and memorable content to help more men take care of their wellbeing and their skin."
::
ST Murphy Transport has pledge its support and become a patron of Youth Zone Darwen
The company was founded in 1993 by Shaun Murphy and began with one truck which serviced the packaging and paper mills of Darwen. The company grew gradually over the years, diversifying into multiple sectors with an expanding modern fleet of artics and vans. Following Shaun's son Liam's arrival in 2013, the company has experienced exponential growth in both transport and warehousing solutions.
By joining the patron network, ST Murphy Transport is enabling Youth Zone Darwen to reach more vulnerable young people and families.
Youth Zone Darwen is located in the center of Darwen. It exists to create a positive future for the young people of Darwen, promoting cohesion, skills and aspirations, and health and wellbeing. Wayne Wild, trustee of Youth Zone Darwen and Blackburn Youth Zone, said: "ST Murphy Transport is an impressive firm with a long local history. Their commitment to serving the community is commendable. They will make a fantastic patron for the Youth Zone Darwen."
Liam Murphy said: "We understand the importance of providing the support and development to our younger generation and their needs to thrive and flourish in their aspirations. We are honoured in becoming a proud patron of Youth Zone Darwen and joining a network of businesses that are wanting to support the need in the town."
::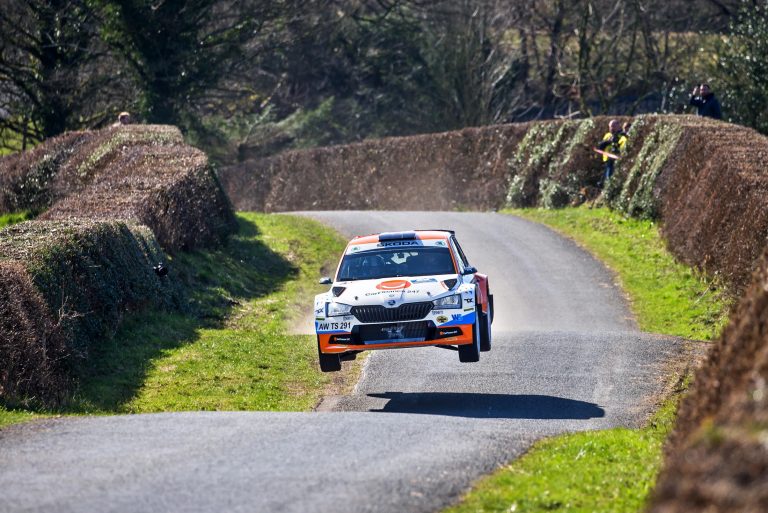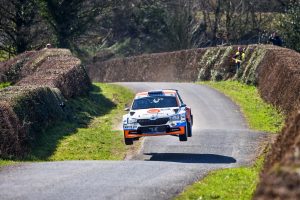 Absolute Agency, based in Bolton, has been appointed by CarFinance 247 to support its sponsorship of leading World Rally Driver, Chris Ingram.
The team at Absolute will be creating social media content for CarFinance 247's Instagram, Tik Tok and Facebook channels and will be joining Chris for the World Rally Championships where he battles for the title. The run in kicks off with the WRC Rally Ypres in Belgium in mid August and also takes in Greece and Spain before it ends in Japan in December.
The team will capture video and stills content of Chris in his bid to win the WRC2 rally 2022 and bring rally fans closer to the action, while building a closer brand affinity with CarFinance 247. Absolute currently works with CarFinance 247 to support its sponsorship of the Duckhams Yuasa Racing team in the Porsche Carrera Cup GB championship, where Porsche Junior Adam Smalley currently lies third in the championship.
Absolute Agency managing director, Chris Hodgen, said: "We have been delivering great content for CarFinance 247 over the last six months including the 'Born to Race' documentary series – available on YouTube – as well as other social activations, so we are delighted to be appointed for this additional social media and content campaign."
Louis Rix, CEO of CarFinance 247, said: "We have been incredibly impressed with the assets and support that Absolute have delivered during our sponsorship of the Porsche Carrera Cup. The high standard of their work convinced us that they would also be the perfect partners to support our sponsorship of rally driver, Chris Ingram."
::
Burnley-based Process Instruments is targeting growth with the launch of a new 'Autopool' product set to be exported to the US, Australia and South Africa, with support from the Department for International Trade (DIT).
The Double Queen's Award winner has launched Autopool, a product for controlling chlorine in pools, and the system has been designed to reduce the level of chemicals, maintenance and energy usage. It took the systems it already provides organisations in the energy and water, food and drink and leisure sectors and built Autopool as a cost-effective system for commercial use.
Established in 1998, Process Instruments (Pi) designs and manufactures water analysis instruments and already trades in 60 countries. With a turnover of £4m, the company employs 35 people with offices, a laboratory and new manufacturing facilities in Burnley.
To help target new markets for Autopool, Pi accessed support from the Department for International Trade's (DIT) Internationalisation Fund, which helps businesses explore and develop overseas markets. The fund runs until March 2023 and has been designed to give Lancashire SMEs access to match-funded grants of between £1,000 and £9,000.
Mike Riding, Pi's managing director, said: "Our business has an established reputation in water analysis, and the development of Autopool was a logical progression for the business. Demand for the product is strong, and we've already had substantial orders placed, but we expect to generate sales of over £1m within 18 months. Although we have customers in over 50 countries, we needed support from the DIT to help us establish links with new sales outlets."