City round-up: Flowtech Fluidpower; Esken; Nanoco

Skelmersdale-based hydraulics group, Flowtech Fluidpower, said it has achieved a "solid trading performance" in its interim period.
Announcing results for the six months to June 30, the group revealed an uptick in revenues, from £55.3m last year to £57.5m, while pre-tax profits of £3.1m were an improvement on the £2.3m achieved in 2021, and better than the annual pre-tax profits last year of £2.9m.
However, net debt has increased from £13.2m last year to £19.7m. This was due to investment in inventory, given the supply chain related pressures in 2021 and this year. The group said it expects a degree of unwind of this position in the remainder of the year as it benefit from a more predictable supply chain environment, which will reduce the group's net debt position.
Chief executive, Bryce Brooks, said: "We achieved a solid trading performance in H1 2022. In the current period of widespread uncertainty our focus is on the key pillars of our long-term strategy balanced with maximising all opportunities to protect profitability."
Looking ahead, the board said: "Global economies, including the UK, are now undoubtedly in a period of uncertainty. Current run rates overall give us a degree of confidence, however, in our Flowtech business in particular, our visibility beyond the short term is limited. As a result, we are more than ever focused on monitoring short term demand variations.
"Management efforts are focused on alleviating these short term risks, whilst at the same time completing the key pillars of our long term strategy, supporting the legacy skill sets enshrined in our Flowtech and Fluidpower Group divisions.
"The group has also invested in sector-leading digital capability and has restructured the internal organisation of the business to maximise efficiencies. As a result of these investments, the group is well placed to continue to grow and increase market share.
"We remain confident that this strategy will bring future financial rewards in the medium term and we look forward to updating shareholders on our progress in our next update in the early part of 2023."
::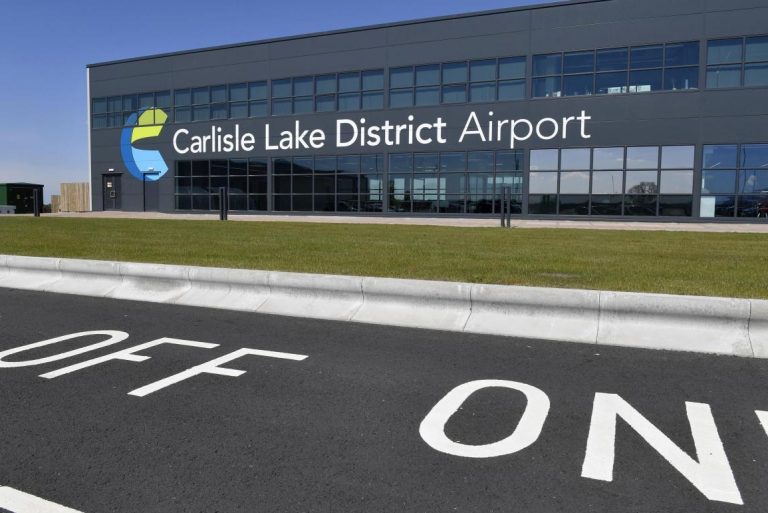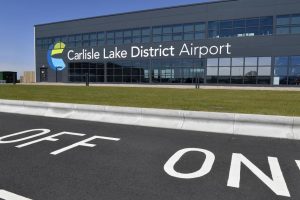 Carlisle-based Esken, the aviation and renewable energy infrastructure group, said it is performing to expectations, in a trading update ahead of its half year results for the six months to August 31, 2022, due to be announced in November.
It controls two airport operations, at Carlisle, and London Southend Airport (LSA).
It said LSA has been informed by its global logistics partner that it will cease to use cargo operations there, effective mid-September. Esken says the impact on EBITDA for the remainder of FY23 will be in the order of c.£0.9m before exit fees receivable by Esken. There are exit fee provisions within the contract and the logistics customer will also pay fees related to its 60-day notice period.
The FY24 impact on Esken's aviation business is expected to be a c.£2.9m reduction in EBITDA, prior to any additional cost savings and/or new cargo agreements. The management team has been in discussions with other logistics businesses over the past 12 months to highlight the benefits of the operation at LSA.
Summer saw the return of passenger flying at LSA with 10 flights a week currently being operated by easyJet serving Malaga, Palma and Faro. In addition, as a result of the widely reported disruption in the aviation sector with constraints at other airports, LSA was able to utilise its spare capacity to welcome flights from Blue Air, Sky Express, and Wideroe. LSA continues to have positive dialogue with a range of carriers in relation to summer 2023 schedules.
Esken recently appointed a new chief executive to LSA, John Upton, who will join the business on September 12, 2022 to lead the development of the airport.
The renewables division continues to perform well, despite the widely reported slowdown in the construction sector over the summer as a result of rising input costs and ongoing supply chain issues. The long term supply contracts to energy generators, which all have elements of automatic RPI-related annual cost increase, continue to be implemented in line with their annual review dates, helping to mitigate input cost pressures in the business. As a result, the division remains on track to achieve EBITDA in FY23 in excess of £22m.
Esken also announced today that, in line with its strategy to dispose of its non-core assets, it has concluded the sale of a further part of its site at Widnes generating cash proceeds of £3.5m, in line with the current net book value.
The group has also entered into an agreement for the early return to the lessor of two of the aircraft leased by Propius. The first of these aircraft has been delivered already with the second due to be handed over by mid-September subject only to final aircraft inspection on the date of handover. This arrangement will lead to a net cash benefit of c.£2m compared with the original terms.
Esken said it expects to have cash and undrawn facilities of c.£50m at close of August 31, 2022, including c.£10m of ring-fenced facilities at LSA.
Taking into account the above developments, the group's year-end forecast headroom is tracking broadly in line with management expectations set out at the time of the refinancing. The business is in discussion with a number of debt providers in relation to replacing the undrawn RCF facility of £20m which expires in February 2023, and to provide medium term debt facilities to meet the funding requirements of the group.
::
Nanoco Group, the Manchester-based developer of materials used in the manufacture of monitors and TV screens, has secured grant funding of £500,000 from Innovate UK, the UK's innovation agency, for two leading edge development projects for novel nanomaterials that build on Nanoco's unique patented technology:
The first covers the development of singly-doped colloidal dots for potential use in quantum technology applications and has been won in collaboration with The University of Manchester.
The second is to develop a new material set, based on alternative chemical elements, for potential use in infra-red sensing and other consumer electronics applications.
The two projects will last 18 and 12 months, respectively, and will start early in Nanoco's 2023 financial year. They will deliver funding to Nanoco of around £0.3m in FY23 and around £0.2m in FY24. Any medium term value implications of the projects will depend on the research outcomes.
Brian Tenner, Nanoco's CEO, said: "These Innovate grants highlight Nanoco's position as the leading edge developer of novel nano-materials for electronics applications. The two projects build on Nanoco's existing extensive IP portfolio and the expert know-how of our team. They will help to consolidate our position as the leading producer of nano-materials for use in infra-red sensing applications, whilst also expanding into exciting new areas of opportunity."