Supermarket group's land deals blocked rivals from competing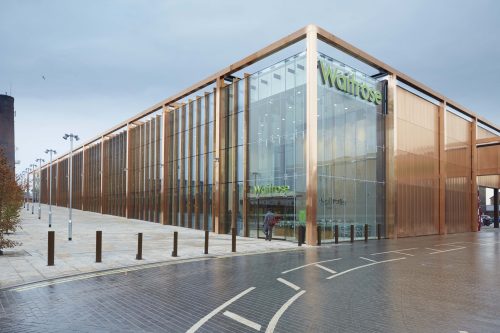 Supermarket chain Waitrose is to remove restrictions in some of its land deals that prevented rivals from opening nearby.
But Waitrose will not face a punishment because the regulator, the Competition and Markets Authority (CMA), does not have any powers to fine supermarkets for the anti-competitive clauses.
That is despite the Groceries Market Investigation (Controlled Land) Order 2010 banning new restrictive covenants, which prohibit a piece of land from being used for a supermarket, when it came into force more than a decade ago.
Since then seven of Waitrose's land deals – for stores at Bromsgrove, Chester, Daventry, Market Harborough, Notting Hill Gate, Rustington and Swindon – have included the banned clauses.
The CMA told the supermarket group the "breaches demonstrate significant shortcomings in compliance for a company of Waitrose's size and standing".
Adam Land, senior director of remedies at the CMA, said: "It's disappointing that Waitrose has acted against the interests of shoppers, despite these rules having been in place for over 10 years.
"Families across the UK are facing the rising cost of living. Preventing other supermarkets from opening new stores could stop people saving on their weekly shop."
Waitrose has agreed to rewrite the property deals after admitting to the seven breaches between 2010 and 2019.
The CMA's announcement follows similar changes from Tesco in 2020, after the UK's largest supermarket group had breached the same rules 23 times. The regulator said it is continuing to assess land deals by other supermarkets.
Land added: "Waitrose is now putting this right so that everyone gets a fair deal. We will continue to take action when our rules are broken, and we have asked all supermarkets to show us their land deals comply with the Order."