Property round-up: Acuitus; Claremont; Russell WBHO; HPA Chartered Architects; Regional Property Solutions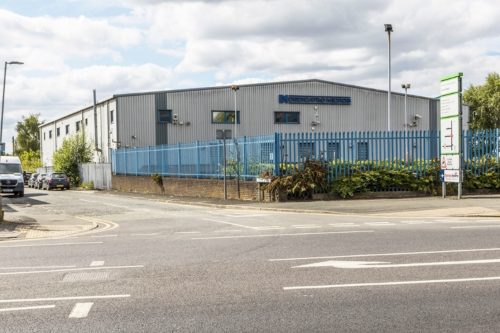 A large industrial property investment in Swinton is to be sold by Acuitus at its September auction with a guide price of £1.9-£2m.
The 35,438 sq ft warehouse is located on the Pendlebury Industrial Estate, and currently produces annual rent of £150,000 with uncapped RPI linked rent reviews and rising to a minimum of £180,631 in 2024.
The lease to Pure Fashions runs to 2029 with a rent review in 2024.
Acuitus director, John Mehtab, said: "Warehouse property in Swinton is proving to be extremely popular with investors.
"The property sits on a 1.1-acre with only a 42% site coverage and is well connected to the motorway networks."
The Acuitus auction will take place on September 22nd at 1pm and will be broadcast via livestream on the Acuitus website with bidding online, by telephone and by proxy.
::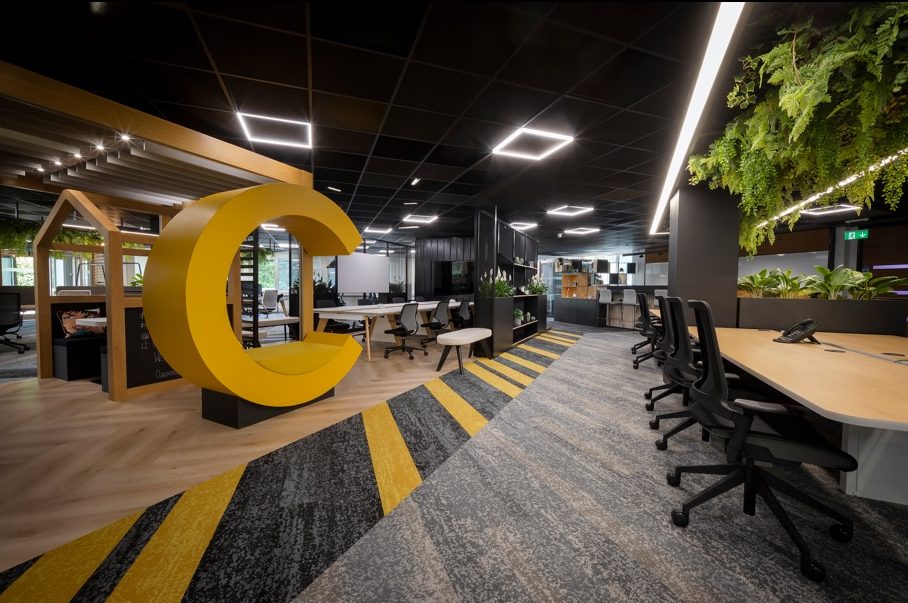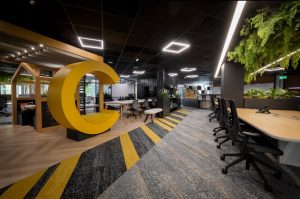 Warrington-based interior design and build business Claremont has invested £450,000 in a new collaborative and sustainable workspace to reflect the needs of its growing 122-strong team.
Based in Claremont House in Birchwood, Claremont's new look interior accommodates the increasingly agile and collaborative needs of its project teams and reflects the business's community-led culture and focus on sustainability.
Spread over 7,000 sq ft, the project includes a complete overhaul of Claremont's main office floorplate, kitchen space, known as Quench and its client suite. It now comprises a variety of bookable and non-bookable work settings including 22 touchdown desks, four pods for focused work, two phone booths and eight meeting rooms as well as two project zones, five collaboration areas and a wellbeing and multi-faith space.
Sarah Syson, the lead interior designer on the project, said: "We felt it was about time our own workspace made a statement about who we are and what we do as a business. We've created a destination office that represents the progression of the business and equips us for continued growth."
Tim Frankland, managing director of Claremont, which became an Employee Ownership Trust in 2020, said: "The best workspaces are powerful tools to aid recruitment, retention, and wellbeing. We now have an environment that really reflects who Claremont is and the high standards and creativity we apply to our clients' briefs every day."
To celebrate the new space, Claremont is hosting an open house event for local businesses on Thursday, September 15, which will include a tour and a talk on the importance of neurodiversity in the workplace.
The design and build of the new office took three weeks to complete and was achieved while the team was in occupation.
::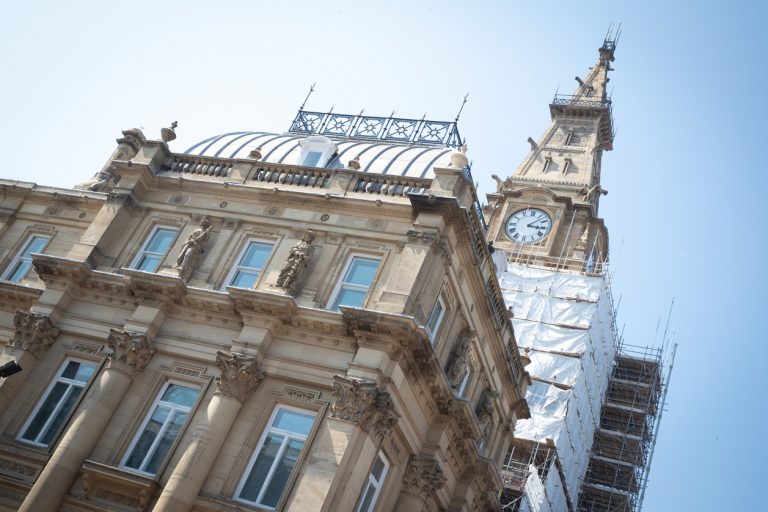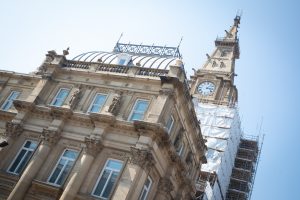 The beautifully restored façade of Liverpool's iconic Municipal Buildings has been revealed after more than 12 months under wraps. Main contractor Russell WBHO has removed the protective scaffolding from around the Grade II* listed building, which was originally opened in 1868, following a painstaking conservation programme.
Influenced by French and Italian architecture, the 17,000 sq m building is constructed of sandstone with a rock-faced granite plinth. The sandstone façade features ornate Corinthian columns, miles of intricate carved stone cornice, soffits and window surrounds, and a series of seven-foot-tall figures representing different aspects of the city's culture, arts, sciences and industries alongside the four major trading continents of the time, Europe, America, Asia and Africa.
Behind the protective plastic wrap, each contour of the elaborate design has been carefully cleaned and restored by craftsmen from masonry and restoration specialists Stone Central following close consultation with Liverpool City Council. The striking clock tower, with its two-stage pyramidal spire, has also been given a facelift.
Gareth Russell, joint managing director of Russell WBHO, said: "Unveiling the façade is a huge moment of pride for everyone involved with this careful and sensitive restoration programme. The care and attention required can't be underestimated and, no matter how many heritage restoration or conservation projects we deliver over the years, it's remarkable to see the building emerge refreshed after more than 150 years of pollution, grime and weather damage."
The unveiling marks a key milestone of external works at the former council office in Dale Street, which is being refurbished to create a luxury 179-bedroom hotel for developer Fragrance Group.
Internal works are continuing with completion of the guest suites, Palm Court Lounge, Tea Rooms, reception, conference facilities and spa expected early 2023. Accor Hotel Group will operate the building under its high-end MGallery brand.
Russell WBHO is collaborating with architects from Liverpool's Falconer Chester Hall who have designed the bronze clad rear extension which will house the swimming pool, gym and treatment rooms.
The professional team also includes structural engineers Curtins Consulting, Koncept ID interior design and specialist heritage architect Stephen Levrant.
::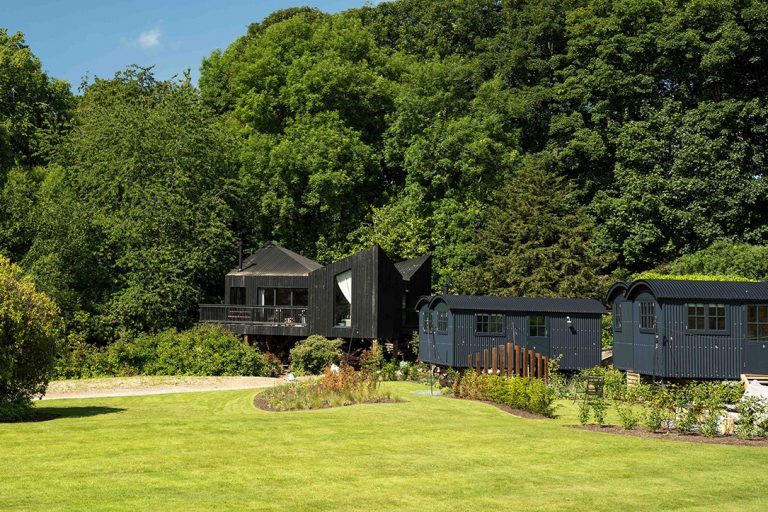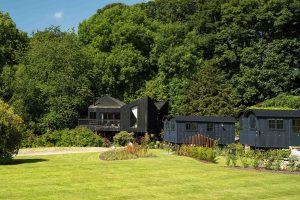 Lancashire and Cumbria Chartered Architects, HPA, has delivered new, one-of-a-kind accommodation at contemporary Lake District hotel, Another Place, The Lake.
Set on the shores of Ullswater, HPA took the leading design role in the development of Outside, a collection of new rooms and spaces within the grounds of Another Place, intended to bring guests closer to the wild.
With a focus on sustainability, the practice utilised its multidisciplinary approach to successfully plan and design each individual project for Another Place, The Lake: Outside.
As part of the new collection, HPA designed an impressive 70 sq m treehouse, which features two double bedrooms, a bathroom, log burner, sofa area, and a large outdoor deck with a freestanding bath. Set in a secluded area, the treehouse boasts striking floor-to-ceiling views of Ullswater and walkway access between its three different sections.
Designed with sustainability at its core, the treehouse is built on a wooden frame and uses an eco-screw pile system for its foundations. Other environmentally-friendly features include reclaimed flooring and tiles, 100% renewable electricity, and heating from the hotel's biomass boiler.
HPA collaborated with Blackdown Shepherd Huts to lead the planning process and site layout design for six new shepherd huts. HPA also created a bespoke design for the Glasshouse, a Victorian-style space with a pizza oven, used for dining, creative workshops, and talks, as well as re-designing the Sheep Shed, a lakeside cabin for guests to use after participating in water sports on the lake.
HPA's collaboration with Another Place began in 2016, when it completed the extension and redevelopment of the original Rampsbeck Hotel, which was converted into Another Place, The Lake.
Zoe Hooton, RIBA conservation architect and director at HPA, said: "Applying our extensive leisure and hotel sector experience, and with a keen focus on sustainability, our more recent work has helped Another Place to enhance the distinct mix of active, social, and relaxed hospitality that The Lake is known for."
Will Ashworth, CEO at Another Place, said: "The treehouse is a one of a kind, and the biggest accommodation on offer at any of our locations. But the whole set – the treehouse, shepherd huts, Glasshouse and Sheep Shed – brings a new energy and buzz."
::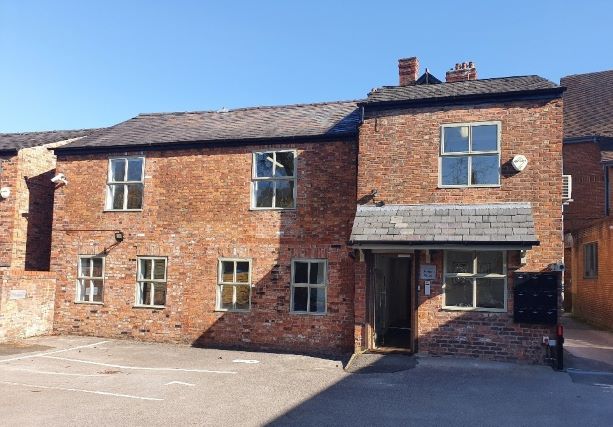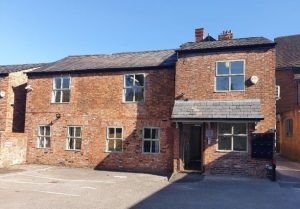 Hale continues to be a popular village enclave for independent retailers with a new entrant opening and an established one expanding.
Skin care clinic, Dermanude, has taken accommodation at Poplar House, an attractive high specification managed business centre. It has taken Suite One comprising 231 sq ft on a short form flexi lease.
Tanya Hoey, proprietor, Dermanude, said: "We have just relocated from Whitefield, to take advantage of the beautiful village location and work along with all the other independent businesses. We have a significant customer base and Hale is so easy to get to for all our existing customers and are excited to meet new customers from the village and surrounding areas."
Dee Thai Massage, an established village business, is expanding and relocating from Broomfield Lane, to 124 Ashley Road. It has taken the ground and basement retail accommodation comprising 800 sq ft on a five year lease.
Daniel Lee, director, Regional Property Solutions, who acted for, LMO Properties, the landlord of both properties, said: "The letting was achieved in a relatively short period of time from the moment we took possession back from the previous tenant.
"Poplar House continues to attract a diverse range of tenants and we are in preliminary discussions with an existing occupier looking to expand within the building."
::
In another deal involving Regional Property Solutions, Timperley Village, Altrincham, a popular and well-established local shopping hub, has attracted a new independent outlet as well as two of its long-standing businesses choosing to stay put.
Debbie Rodin-Simcock is opening 'Sew Crafty', a brand new venture, offering the full range of haberdashery crafting essentials and craft kits.
It has taken 1 Charles Court, a retail unit comprising 538 sq ft, on a five-year lease.
Debbie said: "I've always had a dream to have my own craft shop and I am really excited about opening in September and welcoming other craft loving enthusiasts, whether its simple patchwork or how to use that sewing machine inherited years ago."
At 6 Charles Court, Mohammed Younis has renewed the 'Cut N Style' lease on the 295 sq ft unit for another six years.
Robert Sands, the proprietor of 'Cuts Both Ways' located on the main high street, has also renewed its lease on 236 Stockport Road, comprising 900 sq ft.
Daniel Lee, who manage the properties, on behalf of the landlord Taylor Anderson Developments, said: "The revival of shopping local is reflected in these recent transactions and the renewed confidence of new independent businesses as well as those already established in the village."