Retailer invests as it strides into 'unpredictable' economy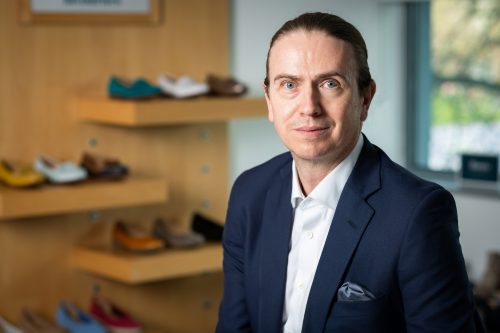 Online retail group Unbound is warming up its growth prospects as it looks to build on its Hotter Shoes expertise.
However it has warned that market conditions "have become more challenging in recent weeks" as its chief executive Ian Watson highlighted "the increased challenges of high inflation and a volatile and unpredictable consumer environment".
Unbound has been developing its curated platform to offer a broader range of own-brand and third-party services for its core target 55+ demographic that it has built up as Hotter Shoes.
It has invested £1m in this technical development work and incurred some other one-off costs related to the group operation.
This resulted in an operating loss of £347,000 in the six months to July. Hotter Shoes grew revenue by 10%, to £27.6m, although costs increased at a faster rate, reducing the trading business's profit to just under £1m.
Watson said it was "an encouraging first half performance that builds on the momentum of 2021".
He added: "We have made good strategic progress in [the first half of the year] and will continue to focus on efficiency gains and cost management in H2 to protect margins. We are confident in our brand and the benefits that will result from this focus and our continued ability to deliver our strategy over the long term.
"The broader revenue base we have created with the launch of the Unbound platform marks an important strategic shift for the group. However, we remain mindful of the growing pressures on consumer spend."