City round-up: Anexo; Appreciate Group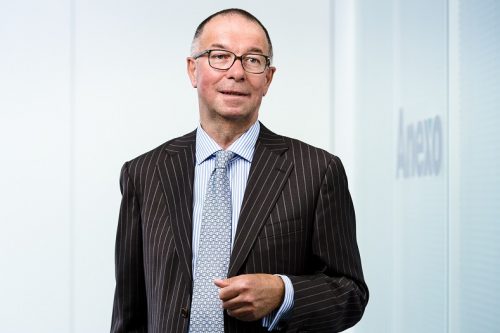 Liverpool-based specialist integrated credit hire and legal services provider, Anexo, posted strong interim results today, with revenues and profits both showing sharp increases.
Turnover for the six months to June 30, 2022, was £68.6m, up from £48.3m previously. Pre-tax profits rose from £8.9m last year to £13.6m.
The increase in revenues was driven by increased vehicles on hire and growth in legal fee earners.
Profits were helped by improved cash collections, leverage of overhead, maximising opportunities within credit hire and an improved vehicle mix.
Net debt, including lease liabilities, as at June 30,2022 was £74.2m, up from £44.4m a year ago and £62m at December 31, 2021.
Looking ahead, the group said it has shown robust growth during the period and plans to optimise cash generation in the second half year.
The board said it has confidence in meeting market expectations for the year with a focus on improving the vehicle mix, building on the strong progress in housing disrepair and maximising the emissions opportunities.
Announcing the results, chief executive, Alan Sellers, said: "I am delighted to report that the group has continued its strong performance during the first half of the year. Business activity in both our credit hire and legal services divisions has grown strongly.
"We are proud of the social value of the services we offer. Anexo provides assistance to people who find themselves in an invidious position through no fault of their own, whether through being deprived of an essential vehicle or through living in substandard housing conditions, along with the other problems which may be exacerbated by such situations. We remain committed to providing help to those who might otherwise be unable to obtain redress.
"We continue to manage our vehicle fleet carefully and to maximise cash collections by identifying appropriate hire opportunities, particularly within the motorcycle sector – this allows for more efficient use of working capital whilst also increasing the overall number of case settlements.
"The strong progress being made in housing disrepair and emissions will underpin the continued growth in the core business, and the board remains confident in meeting market expectations for the year."
::
Appreciate Group, the Liverpool-based gift and reward vouchers specialist, said trading is in line with the board's expectations, with a continued focus on costs, growth, and simplification.
In a trading update for the current financial year ahead of its annual general meeting to be held later today, it said the group has prioritised driving profitable billings within its High Street Vouchers (consumer) business ahead of volumes.
Its focus in Appreciate Business Services' (corporate) market continues to be on improving the retention levels for corporate clients while increasing the number of new clients purchasing from it for the first time. This sets up the group strongly for its key trading period in the lead up to Christmas.
The Park Christmas Savers business is trading strongly and in line with expectations, underpinned by the highest level of agent and direct customer retention rates. The new Park Christmas Savers 2023 campaign launched earlier this month and the group remains confident that this channel can return to growth.
Twenty two new partnerships have been added to the Love2shop brand since the beginning of the financial year and 53 exclusive value adding offers have been sent to customers.
The group is highly seasonal in nature, with 58% of total billings and 51% of full year contribution made in the third quarter of last year. It anticipates that this will be higher this financial year as both corporate and consumer customers reassess their spending habits and look for the best value in the run up to Christmas, in response to the macroeconomic challenges that everyone is facing.
Executive chair of Appreciate Group, Guy Parsons, said: "Since being appointed executive chair on 1 August 2022, the senior management team has focused on the group's costs and maximising profitability.
"We have already identified and implemented some immediate changes around how we communicate the savings that recipients of a Love2shop product can benefit from, evaluated net profit by channel to drive the most profitable billings, as well as ensuring that we are earning a suitable risk adjusted return from the large sums held on deposit.
"In the coming months, we will be working to accelerate the simplification of the business, which is intended to enhance earnings in the medium term. I expect to be able to make further announcements in due course on progress with these plans."
He added: "Despite the challenging macroeconomic environment, our outlook remains in line with our expectations for the year ending 31 March 2023. I am confident that with the leadership changes under way and a renewed focus on costs, growth, and simplification, the group can continue to prosper."
Following the appointments of Talha Ahmed as interim chief financial officer on July 6, and Julian Coghlan as interim chief executive on September 1, the process for the selection of a permanent CEO and CFO is progressing and further announcements will be made in due course, Appreciate said.