City round-up: Revolution Beauty Group; In The Style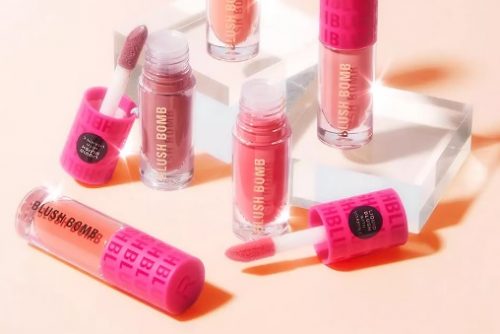 Beauty products business, Revolution Beauty Group, has launched an investigation into its 2022 audit, and warned it could take several months for the probe to be completed.
It also warned that current market conditions, and the results of the investigation, could impact its 2023 figures.
Last month Manchester-based online retailer, boohoo, pledged to become a "supportive stakeholder and long term partner" in Kent-based Revolution Beauty Group after taking a 7.1% stake in the business, which suspended dealing in its shares earlier this month due to concerns over its audit.
The multi-channel mass beauty innovator announced today (September 23) that its auditor, BDO, has identified a number of serious concerns that have arisen during the course of its work on the 2022 audit regarding, amongst others, the group's ability to provide sufficient and accurate audit evidence in respect of a number of key audit areas and the validity of certain commercial arrangements entered into by the company.
BDO has recommended that the board appoint independent external advisers to undertake an independent investigation regarding the concerns raised and report their findings to an independent committee.
The company has, today, appointed Macfarlanes and Forensic Risk Alliance to begin an independent investigation. The company has also formed an investigation committee of Derek Zissman (non-executive director) and Elizabeth Lake (CFO since June 2022) to lead the process with the independent advisers.
The board said the investigation may take several months to complete.
It also issued a trading update, saying it has entered its seasonally stronger second half of the financial year and has increased retail distribution worldwide, with its products now in more than 15,000 stores. The company has, however, continued to encounter macro headwinds, including the ongoing impact of the Russia/Ukraine conflict, consumer spending patterns and cost inflation.
Therefore, the company now expects that its results for fiscal year 2023 will be materially below market expectations and the previous guidance given, of between £215m-£225m net sales and adjustewd EBITDA of between £18m-£20m.
In addition, it is possible that accounting adjustments arising as a result of the 2022 audit, when finalised, could impact on the 2023 results also, and there is currently no certainty as to whether this will occur or the quantum of any such adjustments if they are required.
As at September 21, 2022, the group had net debt of £16.1m and a £40m revolving credit facility which the directors believe provides sufficient liquidity for group's current requirements.
Derek Zissman said: "We are taking BDO's concerns very seriously and will conduct a full and independent investigation. We will continue to keep investors and stakeholders fully updated as the process continues."
::
Manchester online womenswear fashion brand, In The Style, said it is making progress on re-engineering its model to increase profitability and managed its cash position.
The business, which floated last year, issued a trading update ahead of its annual general meeting, taking place in Manchester this morning.
It said it successfully moved its operations to a new, larger 84,000 sq ft warehouse at the end of August and expects efficiencies gained through the move to provide benefits to the group's distribution costs per unit while providing sufficient capacity for future growth
It also launched 'FITS', a collection of own-brand wardrobe staples. The level of gross order value generated on the day of launch was one of the largest of the year so far. The FITS brand will provide the group with additional opportunities to engage with its customers and increase sales outside of the group's traditional influencer campaign launch cycle.
Good progress has been made in optimising stock buys, in line with the group's strategic focus on increasing the proportion of full price sales. It is expected that these buy quantity reductions will benefit the level of gross margin generated by the group from October 2022.
And the group has completed a restructuring of its marketing, technology and product departments to increase operating efficiencies from October 2022.
The group continues to manage cash carefully and, as at September 21, 2022, net cash was at £4.3m, following investment and exceptional items of £0.6m as part of the warehouse move, in line with the board's expectations. The group's invoice discounting facility remained undrawn, with £0.8m of liquidity available.
Sam Perkins, CEO, said: "We have made solid progress against the group's refined long term growth strategy outlined at our FY22 results in July. Notable highlights have included the launch of our own-brand collection called FITS to a very encouraging customer reaction, as well as several important operational milestones including the move to a more efficient and scalable warehouse.
"As has been widely reported, the trading environment is a challenging one for both consumers and retailers. The launch model and our position as a pure-play online retailer allows us to respond quickly to changing consumer behaviour, whilst not losing sight of achieving In The Style's long-term potential as one of the UK's most exciting fashion brands."