City round-up: musicMagpie; Unilever; Moneysupermarket; Genedrive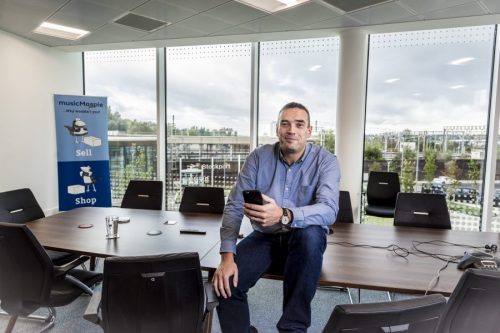 Stockport-based musicMagpie, the circular economy pioneer specialising in refurbished consumer technology in the UK and US, said it expects revenues and profitability to slow in the second half of its financial year.
In a trading update today the business referred to its interim results announcement on July 27, 2022, when it said that, despite the current challenging macroeconomic environment, it expected an improved trading performance in the second half of the financial year.
However, today, it said that, while it still expects that second half profitability will be a substantial improvement on the first half, the performance of consumer technology, whih represents about two thirds of group revenue, has been weaker than anticipated and margin pressures have persisted.
Cautious consumer behaviour in August and September to date has seen slower growth of outright sales on the musicMagpie store, which the expansion of other sales channels, including the positive launch on Back Market in May 2022, has not been able to fully offset.
The group's successful and growing device rental service is also reducing outright sales as customers choose to rent instead of making outright purchases. While tempering results for the current financial year, rentals are significantly more profitable to the group over the life of the device and have strategic importance given they provide recurring revenue and profitability growth in future years.
Historically, October and November have been material contributors to overall group performance, with heightened activity and consumer interest around the Black Friday sales period, in particular. While the group continues to expect that Black Friday will prove to be a peak trading period, it now believes it is prudent to reduce its expectations for contribution from this period due to the worsening economic outlook and increasing cost of living pressures on the UK consumer.
Accordingly, the group now expects that revenue generated in the second half will show lower growth over the first half than previously expected and that profitability for the year to November 30, 2022 will be below its previous expectations and those of the market.
The group, headed by CEO Steve Oliver, continues to have a strong balance sheet and had net debt of £7.5m at close of business on August 31, 2022. A new £30m committed revolving credit facility was entered into on July 26, 2022, to allow the group to continue to invest in the rental offering and the SMARTdrop kiosk roll-out with ASDA, which remains on track to complete by the end of the financial year.
Looking further ahead, the board remains confident in the group's strategy and in its medium term growth prospects, underpinned by the growing and differentiated rental proposition.
::
Unilever's CEO, Alan Jope, has told the board he intends to retire at the end of 2023. A formal search for his successor has begun.
Unilever chairman, Nils Andersen, said: "Unilever has seen improved performance, enabled by its clear strategic choices and a significant company transformation. The board will now conduct an orderly succession process and support Alan and the management team in further driving the performance of Unilever.
"Alan's retirement next year will mark the end of a remarkable career with Unilever. Under his leadership, Unilever has made critical changes to its strategy, structure and organisation that position it strongly for success. This work continues, and we will thank Alan wholeheartedly for his leadership and contribution to our business when he leaves next year."
Alan Jope said: "As I approach my fifth year as CEO, and after more than 35 years in Unilever, I believe now is the right time for the board to begin the formal search for my successor. Growth remains our top priority, and in the quarters ahead I will remain fully focused on disciplined execution of our strategy, and leveraging the full benefits of our new organisation."
In January this year shares in the group slumped by seven per cent after it announced it had approached GSK and Pfizer about a potential acquisition of the GSK Consumer Healthcare business.
Shareholders considered the bid was over-inflated, and in February the group made a U-turn and announced it would not pursue major acquisitions for the foreseeable future and would begin a share buyback programme of up to €3bn over the next two years,
The consumer goods giant, has a substantial presence at Port Sunlight in Wirral, and Liverpool Science Park.
Russ Mould, investment director at Manchester-based investment platform AJ Bell, said: "It can never feel great for the leader of a business when its shares rise on news of their departure, but that is the fate facing Unilever CEO Alan Jope who has said he will retire at the end of 2023.
"It has been a difficult tenure for Jope since taking over in 2019 with the shares roughly at the level they were at when he started.
"There has been a fair amount of volatility in the interim plus criticism of the failed takeover approach for GSK's consumer health business – now trading as standalone entity Haleon – and the whole strategic direction of the group."
He added: "Jope and the rest of the management team have faced criticism, fair or otherwise, of being too focused on 'woke' issues and neglecting the fundamentals of the business.
"The influence of billionaire activist and major shareholder Nelson Peltz is only likely to increase in the wake of this announcement and this could mean more radical action to streamline the group and improve its performance."
::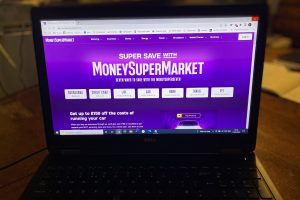 Moneysupermarket.com Group has appointed Niall McBride to the board as chief financial officer, subject to regulatory approval.
Niall is currently chief financial officer at Ocado Retail, having joined in 2020. Prior to this, he was a managing director at Rothschild & Co. Niall started his career at PwC, where he qualified as a Chartered Accountant.
Peter Duffy, chief executive of Ewloe-based Moneysupermarket, said: "Niall will be a strong addition to the board and executive team. Niall brings strong digital and consumer experience. I am looking forward to working with him as we continue to successfully execute our strategy."
Niall said: "With its distinctive brands and its mission to help households save money there is no better time to join this exciting business. I am looking forward to working with colleagues to realise the significant potential of Moneysupermarket in the years ahead as a market leading tech-led savings platform."
Niall's start date will be confirmed in due course but will be no later than April 3, 2023. He will replace Scilla Grimble, who will be leaving Moneysupermarket, as previously announced, to join Deliveroo.
The group has also announced the appointment of Rakesh Sharma as an independent non-executive director with effect from October 3, 2022. Rakesh will be appointed as a member of the audit, nomination and risk & sustainability committees of the board with effect from the same date.
Subject to regulatory approval, Rakesh will succeed Sarah Warby as remuneration committee chair, Sarah having assumed the role of interim remuneration committee chair on June 17, 2022.
Rakesh, a former chief executive, brings to the board more than 30 years' broad experience from tech and cyber industries. He is currently the senior independent director and remuneration committee chair at PayPoint and chairman of AIM-listed Kromek Group.
Robin Freestone, chair of the company, said: "With his expansive technological and digital experience, Rakesh will be a valuable addition and complement the diverse backgrounds and experience of our board."
::
Manchester molecular testing business, genedrive, has announces that the UK's National Institute for Health and Clinical Excellence (NICE) has transferred the evaluation of the Genedrive MT-RNR1 test to a new Early Value Assessment Programme (EVA).
EVA is a new review process, created to drive innovation into the hands of healthcare professionals by actively drawing in digital products, medical devices and diagnostics that address national unmet needs.
The EVA allows the NICE diagnostics advisory committee to consider the technology much faster, which will result in a published report in a six month timeframe instead of the initial 63 weeks via the Diagnostics Assessment Programme. A provisional schedule has been published by NICE which indicates the consultation process will occur in February 2023.
The Genedrive MT-RNR1 assay is the world's first rapid point-of-care test to screen infants in an urgent care setting for a genetic variant that will cause life-long hearing loss when carriers of the variant are given certain antibiotics. Those that carry the variant can then be given alternative treatments following detection of the variant by the Genedrive test.
David Budd, genedrive CEO, said: "We are grateful to NICE for their engagement and interest in our innovative technology and pleased that the Genedrive MT-RNR1 test has been fast tracked via their new EVA programme, which may allow clinicians and patients to benefit from the test sooner. This is a testament to our technology and our ability to address this unmet need."