People: Paul Austen Associates; Financial Planning Corporation; Dow Schofield Watts; PM+M; Irwin Mitchell; Sensu Insight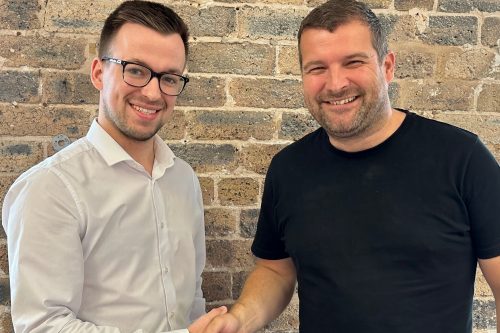 Paul Austen Associates Chartered Accountants with offices in Congleton and Stoke-on-Trent, has appointed a new semi-senior accountant, William Gallimore-Tallen, responding to an increased demand for its services.
William joins from Dean Statham Chartered Accountants, where he was employed for seven years, and similarly held the position of semi-senior accountant. He brings with him strong experience in accounts preparation of limited companies, sole traders and partnerships.
The firm will be supporting William in finishing off his chartered accountancy qualifications, across the next 18 months.
Managing director, Paul Austen, said: "In recent months, we have benefitted from substantial organic growth from both new clients entrusting us with their business and personal accounting requirements, and an extension of our service offering to existing clients with additional requirements.
"William's experience and skill set will be a great asset to Paul Austen & Associates, and I take great pleasure in formally welcoming him to the firm."
::
Ainsdale-based Financial Planning Corporation (FPC) is growing thanks to two recent additions to the team – Antonia Roberts and Jack Haimes.
FPC, which celebrates its 40th birthday this year, provides independent financial planning and investment advice to clients across the UK from its newly refurbished and expanded office in Ainsdale, near Southport.
Antonia Roberts joins the team as financial planner from Evelyn Partners, formerly Tilney, Smith & Williamson. Prior to this, Antonia has held roles as an investment adviser and Chartered Tax Adviser.
Jack Haimes has been appointed as technical administrator, tasked with enhancing FPC's use of data and implementing the firm's new back office system. Prior to joining FPC, Jack completed a Masters in Business Analytics and Finance.
Antonia said: "Financial planning can be life changing and I'm passionate about supporting clients in all aspects of their financial planning journey. It's fantastic to be joining the experienced and talented team at FPC."
Jack said: "I'm looking forward to assisting the investment team and am enjoying being surrounded by a friendly and talented team, adding value to FPC's growing client base."
Managing partner, Moira O'Shaughnessy, said: "As a firm which has been established for 40 years, we know that the key to our consistency is our people and their determination to go above and beyond for our clients to protect and enhance their financial wellbeing.
"We look forward to seeing Antonia and Jack flourish in their new roles."
::
Business advisory firm, Dow Schofield Watts, has recruited financial planning expert Jonathon Jay as a partner to head up and launch DSW Wealth Planning, the latest addition to its growing network.
Jonathon, who will be based at the Daresbury office, joins from Investec Wealth & Investment UK where he was an associate director for more than six years at its Liverpool office. He originally worked in banking with Santander and then moved to the Middle East. Jonathon is a Chartered Financial Planner, qualified pension transfer specialist and has a qualification in Sustainable Finance from the Cambridge Institute for Sustainability Leadership (CISL). He is able to communicate visually via British Sign Language.
Dow Schofield Watts, which is regarded as a challenger brand in the professional services sector, now has a team of more than 80 professionals, most of whom have worked in 'big four' accountancy firms or held senior roles in the banking industry. The firm delivers a wide range of advisory services from 10 offices throughout England and Scotland.
Jonathon said it was a stand out opportunity to join Dow Schofield Watts and launch the wealth planning proposition: "Dow Schofield Watts is a strong and respected brand that aims to make high quality advisory services accessible to entrepreneurs and businesses of all sizes.
"I'm really looking forward to building relationships both internally and externally and to delivering a strategic and effective financial planning capability. Building the DSW Wealth Planning proposition and offering support at key times in business owners' journeys is a key objective and one I'm very much looking forward to achieving."
James Dow, chief executive of DSW Capital, owner of the Dow Schofield Watts brand, said: "Jonathon's wealth of experience working in the sector and serving high net worth individuals will add further depth to the expertise within our network. As our rapid growth shows, the Dow Schofield Watts business model continues to offer an attractive proposition across a number of service areas and we're looking forward to the success of DSW Wealth Planning."
DSW Wealth Planning is a joint venture with Corbel Partners, which will undertake compliance and paraplanning.
::
Blackburn and Bury-based PM+M, the chartered accountancy, business advisory and financial planning group, has strengthened its corporate finance team following the appointment of Ryan Bilsborough as a manager.
In his new role, Ryan will be working across all aspects of corporate finance, with a particular focus on mergers and acquisitions.
Ryan has extensive experience acting for vendors, so will be preparing businesses for sale, producing realistic and achievable valuations, developing confidential marketing strategies and handling all negotiations with the primary goal of always maximising shareholder value.
He will also be heavily involved in developing acquisition strategies, advising clients on formulating offers, engaging in negotiations, assisting in due diligence activities and providing post-acquisition support.
Ryan has worked in the finance sector for seven years and has joined PM+M from 6G Internet, which is headquartered in Burnley.
David Gorton, partner at PM+M, said: "Ryan is a fantastic addition to our corporate finance offering and will, I'm sure, further strengthen our position as one of the leading accountancy and corporate finance adviser practices – both in Lancashire and across the North West."
Ryan said: "PM+M is an all-encompassing accountancy and business support service firm, so having access to my new colleagues' expertise and experience without the need to out-source will prove invaluable. I am now looking forward to playing my part in growing our reach and delivering for our existing client base."
::
Irwin Mitchell has recruited Manchester-based lawyer, Charlotte Rees-John, as partner and head of its national consumer goods and services sector team.
Charlotte is an employment law partner and moves to Irwin Mitchell from Freeths in Manchester. She has significant experience advising businesses operating in the consumer sector including Costa, McArthurGlen Designer Shopping outlets, Wing Stop, PureGym, McDonald's, Arcadia Group and Pets at Home. Charlotte has also acted for well known global logistics providers.
She advises her clients in all areas of employment law and is highly valued as a commercial advisor and client relationship manager.
At Irwin Mitchell, Charlotte will continue her client-facing role while also dedicating a significant proportion of her time to growing the firm's market share in the consumer sector.
Charlotte said: "Irwin Mitchell has a strong team of experts advising some very well known hospitality, leisure and retail brands. Joining Irwin Mitchell is a hugely exciting opportunity and I look forward to helping it build its reputation further and enabling it to continue growing market share in the consumer arena."
Hannah Clipston, Irwin Mitchell director of strategic growth for corporates and institutions, said: "Building our expertise in the consumer sector is pivotal to our strategic growth plans and we're really excited to have Charlotte on board to help us deliver these plans.
"The needs and values of the consumer have changed rapidly and continue to evolve in light of economic, political, environmental considerations. Charlotte has a deep understanding of these needs, expectations and trends and has a proven track record for helping businesses with efficient legal solutions that proactively respond to these needs and help them maintain their competitive edge in the sector."
Charlotte becomes the 13th partner to join Irwin Mitchell since the start of the year and follows the recent arrival of Marcus Collins (IP), Helen Kidd (employment law) and Sam Knight (property).
::
Measurement and evaluation consultancy, Sensu Insight, has appointed Aldus Greenhill Fletcher as its new head of development and analytics.
Aldus's role will be to manage Manchester-based Sensu's proprietary data analysis tools, which will transform how organisations use insights from digital content, conversation and search.
Sensu uses these innovations alongside its traditional research services, to help clients make better informed decisions and achieve their objectives.
In addition to a Master's degree in Physics from the University of Manchester, which provided the skills in mathematics, statistics and programming relevant for the role, Aldus has held information analysis and finance positions across the legal, leisure and events industries.
The first of these new tools, which allows PR professionals to track the impact of their campaigns on client web traffic, will be launched early next month.
Steve Leigh, managing director of Sensu Insight, said: "Aldus brings a unique blend of skills. Having worked with him on a number of previous projects, I can attest to his rare ability to combine excellent statistical understanding, programming skill and a creative mindset to meeting the unique challenges of brand analysis and PR measurement.
"We're looking forward to seeing how his expertise further enhances the products and services we offer to our clients."
Aldus Greenhill-Fletcher, said: "My role at Sensu, working to build upon its fast growing reputation for excellence in turning data into actionable real world insights for businesses, is a natural next step given my career experiences to date.
"Our proprietary tools are key to our business growth and are what makes Sensu's approach unique."