Strong start to the year for healthcare property developer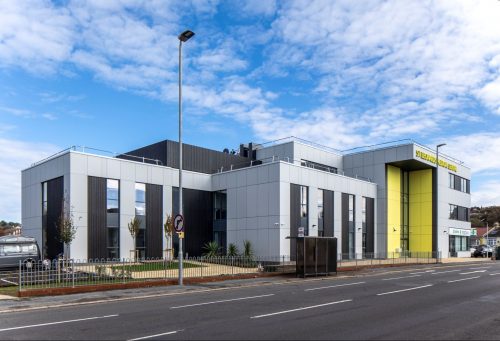 Assura, the healthcare property developer, has hailed another strong period of growth and says it's ready to take advantage of future opportunities.
The Warrington-headquartered company which has a portfolio that stands at 603 properties with an annualised rent roll of £139.3m, said the group was "well positioned" to meet the UK's "strong underlying demand for quality primary care and community health buildings as a partner of choice for the NHS."
In a trading update to the market for the first half of the year to 30 September 2022, the group said it has invested £141m on additions during the period at average yield on cost of 5%, six development completions, 13 acquisitions and three assets in co-investment arrangements, largely in the first quarter.
It has also disposed of 61 properties for £73m at a small premium to book value.
Assura is currently on site with 13 developments with a total cost of £153m and has an immediate development pipeline of 10 schemes.
CEO Jonathan Murphy said: "Highly targeted and selective acquisitions and developments during the first half of the year, along with the disposal of 61 properties for £73m, have further strengthened the quality of our portfolio, which now stands at 603 properties with an annual rent roll of £139m and a weighted average unexpired lease term of 11.4 years.
"Our financial position remains very strong. Our debt book is fixed at an average interest rate of 2.3% with a long-term average maturity of 7.5 years, and we have cash and committed undrawn facilities totalling £284m.
"Together with the strength of our portfolio and expertise of our teams, we are well placed to take advantage of the opportunities ahead.
"That said, we recognise the current macro-economic uncertainty and industry-wide inflationary pressure and will continue to monitor and take a cautious approach to capital investment to ensure long-term success."