New data shows rise in levels of financial distress among North West firms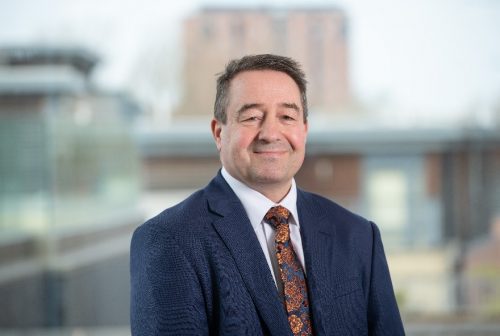 The level of companies in financial distress across the North West rose by four per cent in the past quarter, new figures showed today (October 19).
Data from insolvency experts Begbies Traynor indicates there are almost 60,000 (57,409) firms in the danger zone across the region, after 2,226 more businesses were added during the third quarter.
Companies in distress continue to be affected by inflation, mounting debt and labour costs.
The Manchester-based restructuring firm also highlights the increasingly assertive stance being taken by HMRC in recovering arrears, as well failures to repay bounceback loans.
The new data also found that 266 firms were in 'critical distress' in the third quarter of 2022, a year-on-year increase of 42%, up from 187.
Begbies' Red Flag Alert Data has analysed the health of companies across the region for the past 15 years.
Today, the data confirms that 2,226 more firms entered 'significant distress' between Q2 and Q3 of 2022 and 57,409 are now in danger with 24,565 being from Greater Manchester and 9,351 from the Liverpool City Region.
Support services (9,257) construction (7,649) and the real estate and property (7,933) sectors have the highest volumes of firms in significant distress of the 22 analysed. Increases in distress were seen across 21 of the 22 sectors, with hotels and accommodation being the exception.
Gary Lee, partner at Begbies Traynor, said: "We are having conversations every single day with business owners across the region and it is clear that inflation, labour shortages and repaying debts accrued over lockdowns are the triple whammy of challenges causing most of this increase in distress over the period.
"A policy of companies holding onto cash as the global economy cools down and currency values continuing to fluctuate is creating more pressure from nervous creditors. These creditors in the supply chain are increasingly wary of their own financial position and are being noticeably more assertive in pursuing money owed for goods and services."
He added: "The repayment of bounceback loans is becoming increasingly problematic for SMEs who used these loans to survive lockdown but now find themselves struggling to repay them, alongside existing credit arrangements and rising costs.
"HMRC is also taking an increasingly assertive approach to the recovery of overdue VAT, PAYE and corporation tax, especially where companies are not meeting their obligations under deferred payment schemes. The same goes for company directors who have accrued personal income tax debts.
"The pressure is on for thousands of businesses across the North West and the acceleration of insolvency rates we have seen in recent weeks looks likely to continue to the end of the year and into 2023."