City round-up: Rathbones Group; Surface Transforms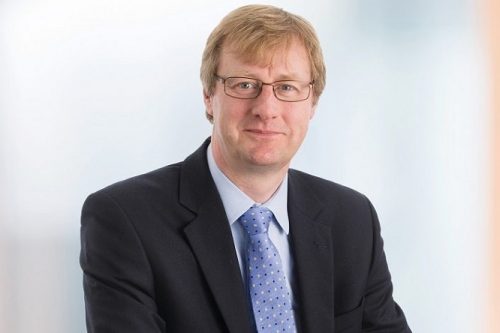 Rathbones Group, the Liverpool wealth management firm, said it is well placed to take advantage of the future growth opportunities that can arise both during and after periods of investment market volatility.
In a third quarter update today, the wealth manager said it had delivered a "resilient" quarter.
Total funds under management and administration (FUMA) were £57.9bn at September 30, compared with £58.9bn at June 30, 2022, and £68.2bn at December 31, 2021.
Discretionary and managed net inflows were resilient at £0.4bn (Q3 2021: £0.6bn) in the quarter to September 30, 2022, representing an annualised growth rate of 3.3% (Q3 2021: 4.8%).
Despite continued market volatility and significant outflows across the wider asset management industry, net outflows in the single strategy fund range remained low at £0.1bn in the quarter (Q3 2021: net inflows of £0.4bn).
The Saunderson House integration is progressing well, with new propositions launched during the quarter. Net outflows of £0.1bn (Q3 2021: n/a) were in line with expectations.
The group's digital investment programme is progressing well with planned releases of InvestCloud and Charles River on track for delivery later this year. Functionality within MyRathbones, the digital portal and app, has improved materially in 2022, supporting engagement with both clients and advisers via easy-to-use data sharing, messaging and reporting capabilities.
Underlying net operating income was £113m for the three months ended September 30, 2022, an increase of 6.2% from the £106.4m for the three months ended September 30, 2021.
Paul Stockton, group chief executive, said: "Despite challenging investment markets Rathbones has delivered a resilient quarter, with annualised discretionary and managed net organic growth of 3.3% and overall group investment performance that compares well against industry benchmarks.
"Market movements in investment values to 30 September 2022 adversely impacted total FUMA however, which fell 1.7% in the quarter to £57.9bn against the MSCI PIMFA Private Investor Balanced Index, which fell 3.5% over the same period."
He added: "We continue to place a high priority on engaging meaningfully with our clients, both face-to-face and digitally, and are on track to deliver the first phase of our planned InvestCloud and Charles River implementations by the end of 2022.
"Rathbones is well positioned to take advantage of the future growth opportunities that can arise both during and after periods of investment market volatility."
Results for the 12 months to December 31, 2022, will be announced on March 1, 2023.
Phil Dobbin and Rae Maile, analysts with investment bank Panmure Gordon, said: "The outcome for FUM was, like others reporting at the moment, shy of our estimates due to a more resilient performance from flows but weaker investment performance.
"Income was better than expected, partly perhaps due to the impact of rate tiering in a falling market, certainly due to better than expected commission income. Therein lies the rub for clients perhaps – commission income has performed better for the company this year than investment returns have for clients."
::
Surface Transforms, the Knowsley-based specialist high performance brakes manufacturer, has raised gross proceeds of £2m from the open offer which was announced on September 29, 2022, following the raising of £16m through a placing and subscription.
Applications were received for 4,963,739 open offer shares, representing a take-up of 66.2% of the 7,500,000 available shares.
It is expected that admission and dealings in the open offer shares will commence at 8am on October 20.
Non-executive chairman, David Bundred, said: "We want to take this opportunity to thank our smaller shareholders for their support of this open offer, bringing total funds raised, including the placing, to £18m.
"This fundraising enables us to complete factory one and commit to the second factory. We continue to expect that this confidence in our future growth will be reflected by a significant contract award before the year end."
The company's manufacturing expansion, at a cost of £10m, is expected to increase the revenue capacity of the current Knowsley facility to £75m per annum.