EY teams advise on more than £2bn of deals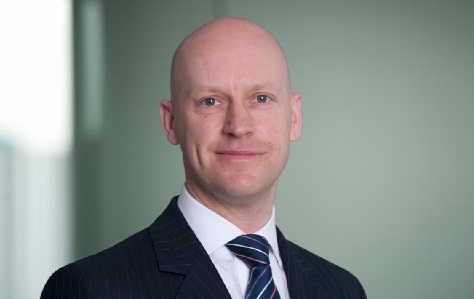 The North Strategy and Transactions teams of Big Four adviser EY have advised on more than £2bn-worth of deals so far this year.
One of the most significant transactions they worked on was the £667mn divestment by East Yorkshire-based Croda, of its Performance Technologies and Industrial Chemicals business to a wholly-owned subsidiary of global food corporation Cargill Inc.
Completing in July 2022, a multidisciplinary team from EY advised Croda, pre- and post-deal completion, supporting the client with financial vendor due diligence, a separation blueprint, support on operational aspects of the carve out, tax structuring, valuations assistance and the sales and purchase agreement.
Mark Clephan, EY's North corporate finance partner, said: "After a resurgence of deals in 2021, economic headwinds stunted the number of deal completions in the first half of this year. However, despite the geopolitical tensions and cost pressures, the transactions market has remained active, driven by a strong flow of private capital.
"EY's team in the North has seen continued momentum and appetite for transactions, driven by businesses looking to transform and shape their organisations for the future, particularly using technology, which is boosting activity in that sector. Companies are investing in tech to boost capability, source management data, disrupt established industries, and improve customer/client experience."
Among the most recent deals EY has advised on include assisting SymphonyAI in acquiring financial crime detection business, NetReveal, from defence contractor BAE Systems. EY also advised OCS Group UK, a facilities management business, to sell its facilities services division to global investment firm Clayton, Dubilier and Rice (CD&R).
Looking back to quarter two, the team worked on nine business deals totalling more than £1.2bn, spanning a range of industries including technology, gaming, sales and advertising, and automotive.
Deals EY advised on included the acquisition of game developer Sybo by mobile gaming studio, Miniclip, which expanded its business operations by opening a new office in Lisbon earlier this year, the purchase of leading salesforce consultancy Pexlify by Japanese PR and advertising firm Dentsu Group, and the sale of major tech-enabled used-car platform Big Motoring World to private equity investors Freshstream PE.
The team also provided buyside due diligence to web hosting firm Miss Group as it acquired IT solutions businesses Cloudnet, Cloud Access and PrivateVPN.
Closing out the second quarter, the team acted on the £80m acquisition of Grant Westfield, a bathroom panel manufacturer, by Norcros, and the agreement to acquire roller garage doors business, Garolla, by consumer and technology investors Mayfair Equity Partners.
The pace of completions in 2022 was set in quarter one, when EY acted on seven deals worth almost half a billion pounds, including LDC's investment in Manchester-based digital agency CTI Group, providing financial due diligence to TIMCO (TI Midwood & Co), on its acquisition of Bufab, assisting Premier Technical Services Group's acquisition of Nationwide Specialist Services, and delivering buy side due diligence services to FleetCor Technologies during its acquisition of Levarti UK.
Mark Clephan added: "The whole team at EY has worked on some tremendous deals so far this year, helping local businesses with their growth and transformation ambitions, in what remains a challenging and uncertain market.
"In the last quarter of the year we expect the deals market to be tougher, in the face of continued economic volatility. That is likely to characterise the first half of 2023, with a potential pick up in the second half of the year."