City round-up: Very Group; On the Beach; Altitude Group
Liverpool-based online retail giant, The Very Group, which operates the Very and Littlewoods retail brands, announced a 2.2% increase in group pre-tax profits today, of £63.9m, compared with the previous year.
Group revenues of £2,148.3m for the year to July 2, 2022, was 7.3% down on last year's record performance.
Top-line performance was supported by strong Very Finance revenue growth of 10.7% to £397.9m.
Underlying bad debt continued to be significantly below pre-pandemic levels, but for prudency, the group has reserved an additional £5m provision, increasing bad debt as a percentage of average debtor book by 0.2%pts.
The group renewed its five-year £575m bond in August 2021, saving approximately £35m in interest over the term of the bond compared with the previous bond.
Fashion and sports (+6.0%) experienced a resurgence, with particular growth in women's high street brands (+87%) and designer brands (+50%).
Electrical declined (-12.7%) following an outstanding year during COVID. However, Very saw double digit growth compared with pre-pandemic across all sub-categories, demonstrating the strength of the offering. Gaming, in particular, was up 58% on a two-year basis.
Chief financial officer, Ben Fletcher, said: "I am pleased to report another robust performance, driven by ongoing structural growth in the Very brand, our integrated business model – which continues to prove resilient as we adapt to changing customer behaviour – and, of course, our amazing people.
"We also successfully managed costs, achieving a reduction relative to revenue despite inflationary pressures."
He added: "Throughout the year, we were there for millions of families who benefitted from our combination of leading brands and flexible payment options, from the return of fashion for the whole family, to entertaining the kids, updating homes, and accessing the latest games consoles and TVs.
"We did that while investing in our digital customer experience, modernising our technology, strengthening our Very Pay platform and increasing our product assortment through stockless fulfilment.
"While the rising cost of living and other economic conditions present challenges for all retailers, we're confident in our resilient and adaptable business model – which combines multicategory online retail with flexible ways to pay. We now turn our attention to delivering an amazing Christmas for the families we serve."
::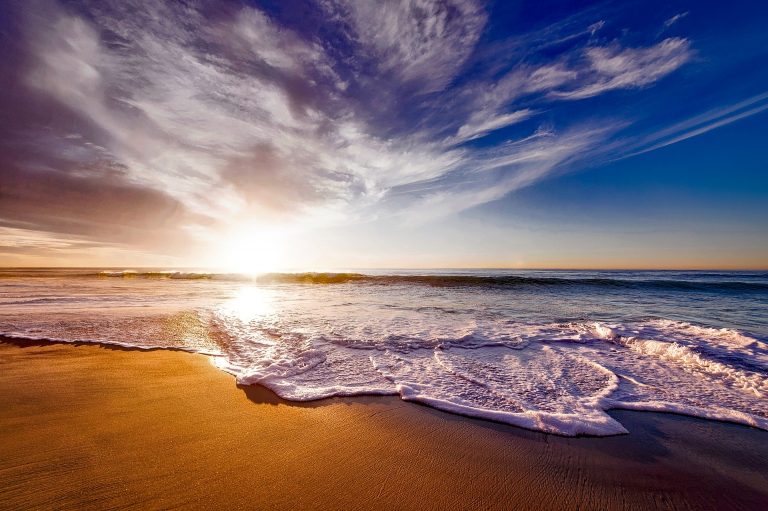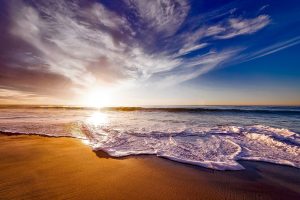 Manchester holidays brand, On the Beach, said its underlying pre-tax profit performance is in line with expectations, in a trading update for the year to September 30, today.
It said the Omicron variant heavily impacted group sales in November and December 2021, and into the key booking period of early January 2022. Consumer demand remained materially below H1FY19 levels until restrictions were eased in mid-January.
In H2FY22, group sales were 25% ahead of H2FY19, despite the indirect consequences of the war in Ukraine and ongoing disruption across the travel supply chain as the sector continued to recover from the pandemic. Over the full year, FY22 group sales were 16% ahead of FY19.
All booked sales over the year relate to new bookings. The sales of many other operators over the same period will be flattered by a proportion of their bookings rolled over from previous periods or booked using vouchers or refund credit notes, the group said.
It said it continues to make good progress in B2B and Long Haul. B2B sales were 45% ahead of FY19. Long Haul sales were 257% up vs FY19.
Partly due to continued rising costs of living, the lates market for value holidays has remained subdued in H2FY22 and as a result, sales of 3* holidays for FY22 were 18% below FY19. The group is committed to maintaining its focus on this important segment and growing its share of value holidays, it said.
Despite heavily disrupted trading throughout the financial year, and the group continuing to strategically invest ahead of full market recovery, the board expects underlying PBT performance for the period to be in line with market expectations. The group said it exits the year with a strong cash position and balance sheet flexibility.
Chief executive, Simon Cooper, said:  "I am pleased with the group's performance in what was another disrupted and unpredictable year. Whilst Omicron significantly impacted Q1 and into Q2, the second half delivered a 25% sales improvement on H2FY19, contributing to a full year group sales performance 16% ahead of FY19.
"Both the group's long haul segment and 5* holiday sales delivered substantial growth in the year and we will continue to grow these important revenue streams. I am also confident that we will take market share in the group's core 3* holiday product in FY23."
He added: "Despite the tougher trading conditions at the end of the year, the strength of the group's balance sheet ensures we are well placed to deliver further strategic progress in FY23, and the board will continue to appraise opportunities for growth."
The group will announce its preliminary results on December 8, 2022.
::
Altitude Group, the Manchester-based operator of a leading marketplace for the global promotional products industry, said it has delivered another "excellent period of growth" in a trading update for the six months to September 30, 2022, today.
The group, headed by chief executive, Nichole Stella, said the half was driven by successes across all key services and merchanting programmes. Unaudited revenue for H1 23 is expected to be no less than around £7.6m (H1 22: £5.9m) an increase of circa 30%.
As a result of the strong underlying business performance, an advantageous exchange rate and having not experienced any negative impact, to date, from the current macro-economic turbulence, Altitude said it continue to trade well and expects to be at least in line with market expectations for the financial year to March 31, 2023, with external market consensus for the year of £13.9m in revenues and adjusted EBITDA of £1.2m.
This continued growth is being driven by the strategic focus on, and continuous development of, both the services and merchanting programmes, which have delivered strong trading.
The board said it remains confident in its positive outlook for the future. The half year results will be published on November 29, 2022.