City round-up: Nanoco; Unilever; Speedy; Franchise Brands; Carr's Group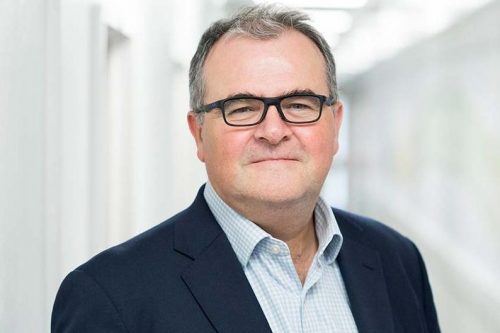 Manchester-based Nanoco Group has stepped up its legal battle with tech giant Samsung by launching a funded law suit in China.
Nanoco, a developer of materials used in the manufacture of monitors and TV screens, said the action is over the "willful infringement of the group's IP".
This is Nanoco's third law suit involving intellectual property against Samsung, in addition to action in the US and Germany, and is based on a sister patent to one of the patents in the US litigation.
China is a significant market for the sale of high-end televisions, and is estimated to be one of Samsung's larger markets for the sale of QD TVs.
Nanoco said it is continuing its focused approach to litigation in different jurisdictions to allow more rapid and less costly outcomes to be arrived at.
The funder for its US litigation has agreed an expanded budget on similar commercial terms as the existing funding to cover the litigation in China.
Nanoco continues to review options for litigation either in other territories or against other parties that it believe may be infringing its world-leading and patent-protected technology.
Brian Tenner, Nanoco chief executive, said: "Expanding our actions against Samsung reflects our confidence in the merits of our cases in the US and Germany.
"The litigation process in China is expected to be faster than the US process, where multiple appeals can extend for a number of years.
"A final outcome in China can be expected between one and two years from filing suit. China is also another territory where an injunction is more commonly available than in the US."
He added: "We continue to pursue a patent litigation strategy that delivers fair value for Nanoco's global IP portfolio. We are grateful to be well supported in these endeavours by our litigation funding partner and our legal advisers at Mintz."
::
Consumer goods group Unilever delivered a strong third quarter of growth, it said in an update today.
The group, which operates a key home and personal care manufacturing site at Port Sunlight, Wirral, saw underlying sales growth accelerate to 10.6% in the quarter, and sales guidance raised for the full year. Price growth stepped up to 12.5% in the quarter, with volumes declining 1.6%, while turnover increased 17.8% to €15.8bn, including a currency impact of 8.8% and (2.1)% from disposals net of acquisitions.
The billion+ Euro brands, accounting for more than 50% of group turnover, grew 14%, led by strong performances from OMO, Hellmann's, Rexona, Magnum and Lux.
A second €750m share buyback tranche, announced in September, will complete in December 2022, and the quarterly interim dividend for Q3 2022 is maintained at €0.4268.
The group said it expects underlying sales growth for the full year 2022 to be above eight per cent, with more negative underlying volume growth than in the first nine months.
The expectation for net material inflation (NMI) for 2022 is virtually unchanged at around €4.5bn, with €2.5bn in the second half. Although some commodities have softened from their peaks, Unilever expects cost pressure to carry forward into 2023, driven by currency devaluation, higher raw material costs versus beneficial covers in the first half of 2022, and higher supplier processing costs from energy and labour inflation.
Its current estimate for NMI in the first half of 2023 versus the same period in 2022 is in the region of €2bn, with a range of possible outcomes.
The full year underlying operating margin expectation for 2022 remains at 16%, and the group continues to expect to improve margin in 2023 and 2024, through pricing, mix and savings.
CEO, Alan Jope, who intends to retire at the end of 2023, said: "Unilever has delivered another quarter of growth in challenging macroeconomic conditions. Underlying sales growth improved to 10.6%, led by further increases in pricing with only a limited impact on volume, and we now expect underlying sales growth for the full year 2022 to be above eight per cent.
"We have delivered growth in each of our five business groups, led by a strong performance from our billion+ Euro brands, growing 14% in the quarter. Strong pricing allows us to continue to drive increased investment behind our brands.
"Our organisation is now better structured to deliver consistent growth through a simpler, more category-focused operating model. The full benefits will be realised over time, and we are seeing encouraging early signs of improved accountability and faster decision-making."
He added; "The global macroeconomic outlook remains mixed, and we expect the challenges of high inflation to persist in 2023. The delivery of consistent growth remains our first priority."
::
Speedy, the Newton-le-Willows-based tools and equipment hire services company, has announced its chief financial officer, James Bunn, has tendered his resignation to pursue an opportunity in an unrelated sector. The company has agreed that he will step down as CFO and from the board on November 1, 2022.
The board has appointed an external head hunter to start the process to find a permanent successor.
In the intervening period, the board has appointed Paul Rayner. He will assume the role of interim CFO with effect from November 1, for a period of up to 12 months, allowing time for the board to complete the recruitment process. Paul is a Fellow of The Institute of Chartered Accountants with more than 25 years' experience in senior financial roles, including interim and permanent roles, respectively, on the main boards of FTSE-listed companies, Avon Protection and Chemring Group.
Until his leaving date has been agreed, James will continue working with Paul and the rest of the Speedy executive team to ensure a smooth handover of responsibilities.
The board confirms that trading in the first half of the financial year has been in line with its expectations. As previously announced, the group intends to report its interim results for the six months ended September 30, 2022 on November 15.
Chairman, David Shearer, said: "On behalf of the board, I would like to thank James for his contribution at Speedy and wish him well in his new role. I am pleased to welcome Paul Rayner as interim CFO, which will allow the board time to conduct a thorough process to find a successor to work with CEO Dan Evans as he drives forward Speedy's growth strategy."
::
Macclesfield-based multi-brand franchise business, Franchise Brands, said it is confident of exceeding current consensus market expectations for the full year, in a third quarter trading update today, covering the three months to September 30, 2022.
Consensus market expectations for the financial year ending December 31, 2022, are revenue of £92.9m, adjusted EBITDA of £14.3m and adjusted EPS of 7.31p.
The group said it has continued to perform robustly during the third quarter, driven by strong contributions by the two largest businesses, Filta in North America and Metro Rod in the UK.
Filta's North American business benefited from strong activity across all key customer sectors, which has partly resulted from the elevated price of cooking oil, as the Filta Fry process can double the useful life of such oil.
The strong market price of used cooking oil, which franchisees collect and sell for recycling, has also generated additional income, which many franchisees have re-invested in expanding their businesses. Finally, the movement in exchange rates over the period has enhanced the sterling value of the dollar earnings of the group.
Metro Rod experienced continued strong momentum in system sales as a result of the continuing initiatives to widen and deepen the services offered by franchisees, particularly in the area of pump service and maintenance. The development of Metro Plumb is also accelerating with the recruitment of more independent franchisees.
Across the B2B Division, which now includes the Filta direct labour business in the UK, good progress is being made in integrating and streamlining operational delivery and developing sales opportunities across the enlarged customer base for the benefit of both franchisees and corporate operations.
The B2C Division continues to experience headwinds in franchise recruitment and retention as a result of the unusual conditions in the labour market in the UK.
Executive chairman, Stephen Hemsley, said: "I am very pleased with our performance in Q3 and year-to-date which gives us confidence in exceeding current market expectations for the full year. This performance has been driven by an excellent performance from the transformational acquisition of Filta and the continued strong momentum at Metro Rod. It demonstrates the strength of our growth strategy and quality of our franchise networks.
"I am particularly pleased that the acquisition of Filta has given us a significant international presence in the large franchise-friendly North American market. This will considerably enhance our scope for both organic development and accretive B2B acquisitions."
He added: "Our technology-enabled business is highly profitable and cash generative, with a strong ungeared £100m balance sheet. The group is in a robust financial position to weather more challenging economic conditions and take advantage of future growth opportunities both in the UK and in the US. I, therefore, look forward to the future with considerable confidence."
::
Carlisle-based agriculture and engineering group, Carr's, has announced that, further to the announcements on August 31, 2022 and September 19, the company confirms that the disposal of its interests in the Agricultural Supplies Division has now completed.
The initial cash proceeds received were £24.7m following certain working capital adjustments since the announcement on August 31, 2022. The consideration receivable remains subject to any final adjustments once the completion accounts mechanism is finalised.