North West business briefs: Barratt Homes; Everton in the Community; ICAEW; Hall Brown; PHX Training; NetZero Collective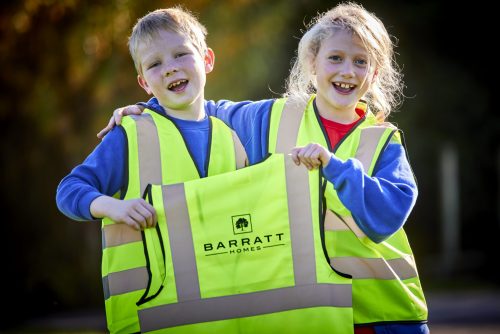 Pupils at Barnacre Road Primary School in Longridge recently received a donation of hi-vis vests from Barratt Homes to help them shine bright during Walk to School Month in October.
The Lancashire housebuilder gave the school 35 of the hi-vis vests for its Year 4 pupils to use while walking to and from school, ensuring they can be easily seen on the roads as the darker nights draw in. Walk to School Month takes place during October each year and encourages pupils to celebrate the journey to school on foot.
According to figures from the 2021 National Travel Survey and 2020-2021 Active Lives Survey, the number of children walking or cycling to school is falling. In 2021, 46% of children aged between five and 16 walked or cycled to school, a decrease from 50% in 2020. The Government's Cycling and Walking Investment Strategy features a target to increase the percentage of children that usually walk to school to 55% in 2025.
Fiona Heppenstall, deputy headteacher at Barnacre Road Primary School, said: "The contribution of the hi-vests is really useful to school and will help keep the children safe while out walking on the streets. We will make good use of them when the children are going out on visits or in the local area. We thank Barratt Homes for this contribution to school."
Rhys Nicholson, managing director at Barratt Homes Manchester, said: "We want to ensure the pupils in the local communities remain visible now the darker nights are here, and our donation has hopefully still encouraged them to safely practice Walk to School Month.
"This is a campaign we actively support each year as we endeavour to help local school children in their efforts to commute on foot, and the vests have proven to be both effective and practical.
::
The region's first community-based Digital Skills Lab – aimed at tackling the widening skills gap for young people – launched last Friday, November 4. The award-winning charity, Everton in the Community, is behind the initiative which will equip people in Merseyside with sought after digital skills and inspire an interest in Science, Technology, Engineering, Arts and Maths (STEAM) subjects.
The new Digital Skills Lab is based at Everton in the Community's The People's Hub on Spellow Lane in Everton and students from schools across Liverpool were among the first to try out the state-of-the-art activities on Friday. The official charity of Everton FC is ensuring no child in Merseyside is left behind as it aims to combat an ever-increasing skills gap between disadvantaged young people and jobs within digital/STEAM industries. It comes as official stats show digital careers in STEAM are set to double over the next 10 years.
The lab focuses on a hands-on approach to involve participants in their own learning process while developing 21st century skills to help to prepare them for the future. Within the lab students will have access to iPads, LEGO Education, VR equipment and a VR pod, eSports and gaming, Sphero Robotics, a laser cutter and 3D printer, drones, FIRST LEGO League, Makeblock Education, Ozobot coding robots, KUBO coding tools, IT skills and digital literacy courses
John Tekgur, 14, from Hillside High School, said: "The entire morning was very hands on. The activities I took part in today, like using coding and robots, were more practical than my usual lessons which I've enjoyed, it definitely makes a change from sitting in a classroom reading and writing. Technology is changing every year so it's important we're learning these new skills so that we don't fall behind."
Sue Gregory, CEO at Everton in the Community, said: "The launch of the Digital Skills Lab is a huge step for the E-STEAM programme which will make a positive difference to the lives of children within the Liverpool City Region. As we move towards the fourth industrial revolution, we are working with our partners to ensure young people in Merseyside are in the best possible positions for their futures and we're extremely proud of just how much is on offer here. We're particularly looking forward to seeing younger children who join us at the lab progress their skills and go onto engage with the more technically advanced activities here."
::
The Manchester district society of the Institute of Chartered Accountants in England and Wales (ICAEW Manchester) has announced plans to expand its programme of student support. The scheme will also be named in memory of David Illingworth, a past president of both the district and national ICAEW, who sadly passed away this summer.
The programme of support was originally launched in 2020 by ICAEW Manchester as one of a number of initiatives to mark the 150th anniversary of the society. The scheme has already provided funding support and mentoring for two postgraduate students from Manchester Metropolitan University (MMU) to complete dissertations on corporate governance comparisons between the UK and Luxembourg and the progress of Islamic finance in the UK.
The latest beneficiary of the initiative is a current MMU postgraduate student, Bhawana Gupta. She is working on a dissertation that will explore the need for measurable and verifiable environmental, social and governance (ESG) information in organisations' annual reports.
ICAEW Manchester has taken the decision to expand the scheme to cover a number of other higher educational institutions in Greater Manchester. In addition to working with MMU, the programme will now be extended to provide support to a postgraduate student at the University of Salford, and also to a postgraduate at Alliance Manchester Business School (AMBS) – in the first instance helping a student from AMBS develop a completed dissertation into a paper suitable for publication.
The extended scheme will henceforth be known as the David Illingworth Memorial Scholarship. Mr Illingworth was president of ICAEW Manchester in 1992-93 and national president of the ICAEW in 2003, a year in which the profession was preparing for the significant changes that accompanied the adoption of International Financial Reporting Standards (IFRS) and the introduction of Practice Assurance in the UK. He travelled widely, promoting the accountancy profession worldwide, and also maintained close connections to the Manchester professional community throughout his life.
::
Manchester-based Hall Brown Family Law has acclaimed one of its lawyers after she was appointed as a deputy district judge. Senior solicitor, Melanie Kalina, will now combine hearing family and civil cases on the Northern Circuit with her continued role in Hall Brown's specialist children's team.
The team's head and partner, Katie Welton-Dillon, described how Ms Kalina's selection had been a source of "immense pride and pleasure". She said: "Melanie is not just a very talented lawyer and someone who's been integral to the work of the children's team since she joined four years ago.
"She's an incredibly capable and hard working family lawyer who always strives to achieve the best possible outcome for clients. We're all confident that her new colleagues will discover, as we have, that she makes a positive difference."
Ms Kalina was one of the first appointees to the unit established by Hall Brown to focus solely on children's law. It is one of very few such teams of any family law firm across the country and comprises eight lawyers across the firm's offices in Manchester, London, Sheffield and Leeds. The team has developed a substantial reputation for handling high-conflict Children's Act proceedings, domestic and international relocation and abduction, adoption and surrogacy cases.
Since qualifying as a solicitor in 2009, Ms Kalina has worked solely as a family lawyer in Manchester. An experienced advocate, she has appeared on behalf of clients in magistrates', the Family and High Court. As a part time deputy district judge, she will sit for 30 days a year.
::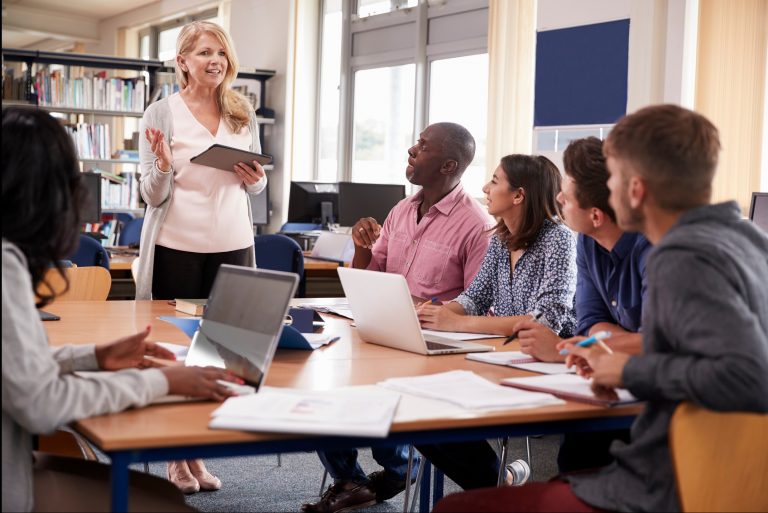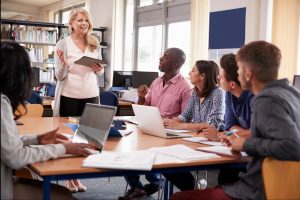 A North West training provider has secured additional funding from Cumbria County Council to deliver training courses for adults in the region.
PHX Training, which has offices in Carlisle and Barrow, has been appointed to help more local people complete functional skills training in maths and English, as well as vocational courses such as IT, customer service, business administration or health and social care. The contract, worth £200,000, runs until April 2023 and continues a five-year partnership of PHX Training delivering training to support local adults into work.
Government figures show more than 18,000 people in Cumbria have no academic or vocational qualifications such as English and maths qualifications, but PHX Training's courses are aimed to help people receive their first qualifications in the basic functional skills which can help them find work or improve their quality of life.
Briony Fawcett, managing director at PHX Training, said: "We are established in Cumbria and have been helping thousands of local people to gain qualifications and find work for over 15 years. Starting training courses for the first time as an adult can be daunting at first, but our friendly team can support every step of the way and plan your training around the rest of your life and responsibilities. Making the first phone call or visit to the centre is the most difficult step, but for many of our learners, once they've started they never look back."
Chris Dempsey, business and information manager at Cumbria County Council, said: "Adult learning transforms people's lives. Without it, our hardest to reach, vulnerable or isolated Cumbrian residents would not be able to progress into further learning and work. This is particularly relevant in the current climate of economic pressures brought about with the cost-of-living crisis."
::
A partnership to retrofit bungalows in Salford is cutting bills and lowering carbon emissions, providing a better quality of living for tenants, both now and in the future. NetZero Collective supported a successful application from progressive landlord ForHousing for funding from the Government's Social Housing Decarbonisation Fund (SHDF) in November 2021.
National property services business, Liberty, is involved in carrying out the £3m retrofit work programme for ForHousing on 63 bungalows in Irlam, Salford, using £630,000 of funding from the SHDF. Retrofitting works, which will improve energy efficiency and reduce carbon emissions to get the homes ready for a net zero carbon future, include new external wall and flat roof insulation, thermal store hot water systems and battery storage, new air source heat pumps and photovoltaic solar panels, and mechanical ventilation with heat recovery, a system that lets fresh filtered air into a building while retaining heat, will improve air quality without using more energy than needed.
Neil Waite, NetZero Collective director, said: "We're so pleased to be working in partnership with Liberty and ForHousing to retrofit and future-proof these homes in Irlam. The advantages that these changes bring – better housing, better air quality, lower carbon emissions and projected lower energy bills for the tenants – are more important than ever in the current cost-of-living crisis."
Mark Lowe, director of assets and sustainability at ForHousing, said: "Working collaboratively with partners like NetZero Collective and Liberty is crucial to meeting the Government's zero carbon targets, and together we can deliver lasting change that resets how we build, retrofit and look after our homes – something we aim for as part of ForHousing's mission to create quality homes and places."
Ray Jones, Liberty's group managing director, said: "We're proud to be involved in this vital decarbonisation retrofit programme which brings together technical expertise from across our whole business, and I can't wait to see the benefits it brings to the residents."