Appreciate Group agrees £83m takeover approach by PayPoint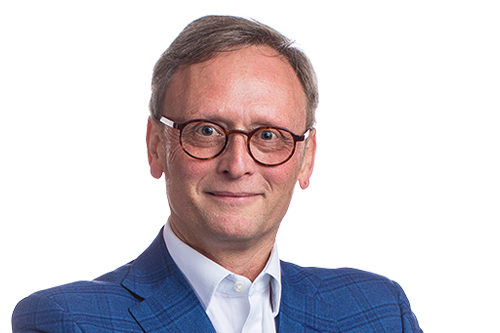 Payments specialist PayPoint has agreed a deal to buy Liverpool-based gift and reward vouchers specialist, Appreciate Group, for £83m in cash and shares.
Shareholders in Appreciate have been recommended to vote in favour of the deal. PayPoint said it has "irrevocable undertakings and letters of intent" in favour of the deal from 23% of Appreciate's stockholders.
Its offer values Appreciate shares at 44p, which is a premium of almost 69% to its closing price on Friday. Appreciate shares soared almost 60% in trading this morning following the news.
Nick Wiles, chief executive of London-based PayPoint, said: "The PayPoint board believe the proposed acquisition of Appreciate Group provides a compelling opportunity to acquire a highly complementary business with well-established offerings in prepayment savings and the corporate and consumer gift card and voucher sector.
"Appreciate Group brings a well established technology platform, a strong customer base, a network of popular brand partners and significant headroom for growth across the UK consumer and corporate gifting markets which is valued at more than £8bn in the UK.
"The acquisition will strengthen our digital payments offering and create an enhanced retail proposition across our partner network, including more than 28,000 convenience stores, delivering additional growth opportunities for the enlarged group.
"PayPoint's board believes that Appreciate Group is an earnings enhancing acquisition that will deliver attractive returns for shareholders."
PayPoint believes growth in three areas at Appreciate is achieveable, namely prepayment saving through Park Christmas Savings, an enlarged offering for gifting, employee rewards and benefits to Appreciate Group's corporate clients, and an extended consumer gifting network for the Love2shop brand.
Guy Parsons, Appreciate chairman, said: "PayPoint's offer represents an attractive premium for Appreciate Group shareholders providing an opportunity to exit the majority of their shareholdings for cash, whilst participating in the potential upside of the combined Appreciate Group and PayPoint businesses over the long-term."
Appreciate Group was founded, originally as Park Group, by Peter Johnson in 1967, when the former owner of Tranmere Rovers and Everton FC moved the Birkenhead family butchery business into a Christmas savings club in 1967.
The business has evolved, including a bruising foray into the snacks business in the late 1990s with its DJ Spuddles brand, to focus more on a range of reward vouchers and pre-payment cards as the Christmas savings arm became less important.
In June this year the group announced annual revenues for the year to March 31, 2022, of £124.265m, up from £106.805m the previous year. Billings were £385.840m, down from £405.532m, which reflected the impact on its Christmas Savings business from lockdown measures, restricting agent collections.
Pre-tax profits of £5.643m compared with a £137,000 loss in 2021.
Addleshaw Goddard is advising Appreciate Group on the transaction, with the corporate team led by Adam Hastings and Louise Pritchard, supported by Charlotte Martin, and Ann Moseley advising on employee incentive matters.