JLR motors to improved quarterly sales and reduced losses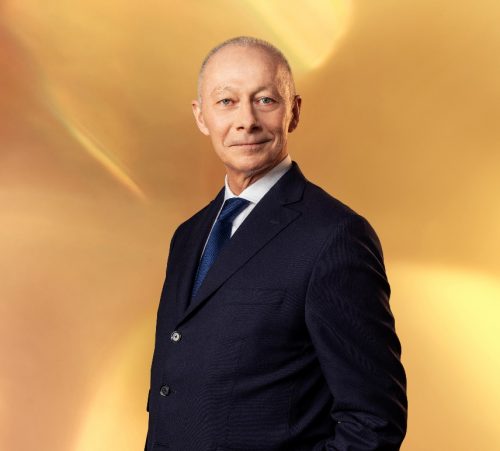 Jaguar Land Rover enjoyed a 36% increase in second quarter revenues, but still recorded a pre-tax loss, albeit less than the same time last year.
However, the group has forecast positive profit and cashflow margins for the second half of the year.
The luxury car maker, which has production plants at Halewood in Merseyside and Solihull and Castle Bromwich in the West Midlands, published financials for the three months to September 30.
Revenue was £5.3bn, reflecting a strong model mix and pricing, with wholesale volumes, excluding the China JV, of 75,307, up 17.6% year-on-year and 4.9% on the prior quarter.
The wholesale increase was lower than planned, primarily due to a lower than expected supply of specialised chips from one supplier which could not be readily re-sourced in the quarter. The production ramp up of New Range Rover and New Range Rover Sport improved with 13,537 units wholesaled in the quarter, up from 5,790 in the first quarter and helped mitigate this.
Retail sales for the quarter were 88,121 vehicles, an increase of 11.8% compared with the previous quarter ending June 30, 2022. Retail sales were higher in China (+38%), North America (+27%) and overseas (+14%) but were lower in UK (-7%) and Europe (-10%).
Wholesale sales are the finished cars JLR sells as a business, while retails are vehicles customers buy from retailers.
The manufacturer reported a positive EBIT margin of one per cent for the quarter, compared with a negative EBIT margin a year ago.
The group registered a £173m pre-tax loss for the reporting period, but this compared with a loss of £302m in the same period last year.
It said the improved margin reflects the production ramp up of the new Range Rover and Range Rover Sport and improved pricing with higher wholesales.
The Refocus transformation programme delivered £300m of value in the second quarter – £550m in the year to date – and is on track to deliver a target of £1bn-plus improvements in the year to help mitigate the impact of inflation.
Free cash flow in the quarter was near break even with a £15m deficit, even after more than £100m of working capital outflows.
Jaguar Land Rover ended the quarter with total liquidity of £5.2bn, including cash and short term investments of £3.7bn and the £1.5bn undrawn revolving credit facility.
Despite the ongoing chip constraints, demand for Jaguar Land Rover products remains very strong.
The total order book now stands at 205,000 units, up around 5,000 orders from June 30, 2022, with the three most profitable and desired models, the New Range Rover, New Range Rover Sport and Defender, accounting for more than 70% of the order book.
Jaguar Land Rover said it is continuing to focus on signing long term partnership agreements with chip suppliers, which is improving visibility of future chip supply.
Production and sales volumes are expected to improve with positive profit margins and cashflow expected in the second half of fiscal year 2023 and cashflow is expected to be near break even for the full financial year.
Chief executive, Thierry Bolloré, said: "We delivered a stronger financial performance in the second quarter as production of our new Range Rover and Range Rover Sport ramped up, improving revenue, margins and cash flow, despite continuing semiconductor constraints.
"Demand for our most profitable and desired vehicles remains strong and we expect to continue to improve our performance in the second half of the year, as new agreements with semiconductor partners take effect, enabling us to build and deliver more vehicles to our clients."