North West business briefs: Everton FC; Sales Geek; Manchester Drinks Co; bitbaby; Strange Times Brewing Co; Chester Zoo
The first of the giant trusses that will support the roof structure at Everton Stadium has been successfully installed.
A milestone moment saw the 100-tonne section of steelwork carefully hoisted into place in the north stand on Wednesday morning, commencing a series of lifts over the coming weeks at both ends of the stadium that will offer a first view of its full height of just under 45 metres.
In total, Everton Stadium will have five roof trusses installed – two in the smaller north stand and three atop the one-tier south stand that will eventually house 13,000 Evertonians.
Each truss, which initially rest on temporary support trestles built into the stand, consists of three sections assembled at ground level and lifted into placed individually. Each of those 15 steelwork sections weighs approximately 100 tonnes. The completed roof trusses will have clear spans of between 150 and 175 metres, once the temporary support trestles are removed. The depth of the trusses varies between four metres deep at the supports, to around 11.5m at mid-span.
Everton's new stadium at Bramley-Moore Dock, due for completion in the 2024/25 season, is recognised as the largest single-site private sector development in the country, contributing an estimated £1.3bn to the UK economy, creating thousands of jobs and attracting 1.4m visitors to the city of Liverpool, annually.
Once complete, the scheme will have acted as a catalyst for more than £650m-worth of accelerated regeneration directly benefiting the nearby Ten Streets development.
::
Experienced sales director, Graeme Murray, is bringing one of the UK's fastest growing professional services and training providers to Liverpool.
Sales Geek is a multi-award-winning provider of sales consultancy expertise and sales training for businesses of all sizes across the UK and internationally. Established in 2017, the Blackburn-based company has doubled in size every year since launch, opening new offices in London, Glasgow, Manchester, Sheffield, Leeds, Bolton, Coventry, Leicester, Shropshire, Belfast, and North Wales in the past year alone, while its Sales Geek Hub app now has users across the globe.
Launching Sales Geek in Liverpool, Graeme Murray brings more than 20 years of senior sales experience, culminating most recently as UK sales manager for Hydro-X Water Treatment and group sales and marketing director for Rock Compliance, before joining Sales Geek.
He said: "Sales Geek's success and growth around the UK is based on its heartfelt mission to change the way the world perceives sales. Sales are what every business wants, but many shy away from the process itself, dressing it up in euphemisms such as business development or account management.
"At Sales Geek we're proud of what we do and think you should be, too. Businesses are facing tough times right now, and I can't think of any more honourable way to help than helping them boost their sales. Sales Geek provides an interim sales director, passionate about growing your business."
::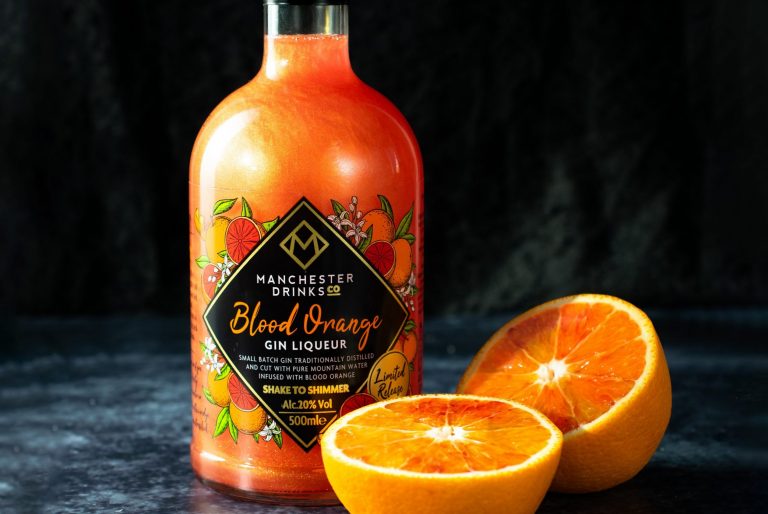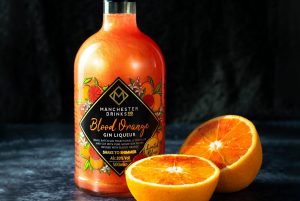 Manchester Drinks Co has bolstered its export sales after agreeing to supply its Blood Orange Gin Liqueur to 570 Aldi stores across Australia.
Buyers at the retail giant placed orders for the new product after sales of the company's Hot Cross Bun Gin Liqueur flew off the shelves earlier this year.
This is the third significant export contract signed by the company in 2022, and follows a deal to supply Mystical Unicorn Gin Liqueur to the Nova Scotia Liquor Corporation in Canada in May. Closer to home, the Bury-based drinks producer has also signed a deal to supply its newly created SLUSH PUPPiE water enhancers to Liverpool-based Home Bargains, which has more than 500 stores in the UK.
Richard Benjamin, co-founder of Manchester Drinks Co, said: "This has been quite a year for us.
"As well as domestic success, the export side of our business just keeps gaining traction. I've said it before and I'll say it again, I love flying the flag for Manchester overseas."
::
A midwife behind the pregnancy device, bitbaby, has received £50,000 in funding from Innovate UK, the UK's innovation agency, to help develop the product further.
Rachael Curran, a qualified midwife and founder of bitbaby applied for funding earlier this year. The grant will help accelerate the development of the device by covering the costs of regulatory expertise, further feasibility trials, product safety & compliance testing. While still in development, once launched, bitbaby will help pregnant women objectively recognise a regular pattern of movements for their baby – one of the key indicators of fetal wellbeing. .
Rachael said: "We're extremely pleased to have been awarded a grant by Innovate UK. It'll allow us to continue the development, achieve medical device certifications and conduct further feasibility trials. We're aiming to launch the product in 2024 and the grant keeps us well on track to do that."
Following a raft of successful user testing earlier in the year, bitbaby has entered a crucial phase of development as the team aims for a 2024 product launch. The highly anticipated device has received positive support from pregnant women involved in the trials, with one woman saying: "Bitbaby is unique to both existing and first time mums-to-be. The developers put mums and their emotions at the heart of their creations. A truly rewarding company with pregnancy in mind."
The wearable device can be used by expectant mothers from 24 weeks onwards. With highly attuned sensors, the device monitors fetal movement and feeds the data into the bitbaby app. Mothers are able to see at a glance when their baby has moved and track the regularity of the movements. It's hoped that the device will offer reassurance, improve maternal confidence and, crucially, reduce unnecessary interventions and improve outcomes.
::
Independent Salford brewery, Strange Times Brewing Co, has launched a crowdfunding campaign to help raise £40,000 for an on-site canning machine that will allow the brand to distribute its products nationwide.
Enabling the brewery to start small-packaging its beers will mean it can launch an online shop and sell directly to the public while keeping its prices at a competitive rate.
Strange Times Brewing Co was launched at the start of 2021. Founder Alex Lord and head brewer, Lauren Guy, have a combined 25 years of industry experience between them, and have built up a loyal following of craft beer fans in the past two years which enabled them to hire assistant brewer, Aaron Barton-Wells. Like many businesses, Strange Times Brewing Co's growth expectations were somewhat impacted by the pandemic, however, the business has continued to thrive.
The brewery offers a range of classic and varied core beers, all of which are vegan. Now, this crowdfund presents the opportunity for them to further expand into the national market. Alex and Lauren said they have known from the start that they wanted to can their beers and have put huge amounts of work into the creative side of the business to ensure their products will stand out on the shelf.
The crowdfund is a reward-based campaign that will see supporters receive different benefits based on the amount they donate. Alex Lord said: "We're excited to be launching this crowdfund, not just to raise the money for our on-site canning machine, but also to help spread the word about what we do at Strange Times Brewing Co. This crowdfund will help us sell Strange Times Brewing Co beers nationwide, which is a vital next step for the growth of our business."
::
Chester Zoo has teamed up with credit card provider MBNA, headquartered in Chester, to launch a new education project helping to inspire action around climate change and sustainability amongst young people.
With world leaders meeting in Egypt for COP27 to discuss action on climate change this month, the new programme addresses some of the rising issues impacting the planet, including unsustainable travel, the meat trade, single use plastics and fast fashion. During the past academic year, Chester Zoo's outreach programmes have worked with more than 9,000 young people from 52 schools.
Chester Zoo's Climate Connection Project with MBNA, will deliver multiple workshops with 1,500 young people aged 10-14-years-old, from primary and secondary schools across the North West. With ever-growing concerns on climate change and the need to educate future generations on its impact, the workshops aim to arm young people with actions they can take to help the planet. This includes sessions on social media centred around sustainable travel, a look into the realities of the fast fashion business and the impact of buying the latest smart phone every year.
Charlotte Smith, director of conservation education at Chester Zoo, said: "A lot of young people are already aware of the environmental impact we're having on the planet but are not always sure how they can help themselves and others. That's why this project aims to inspire the classes we work with by making sessions more relevant to young people's day to day lives."
Victoria Dowd, sponsorships manager at MBNA, said: "As a Chester headquartered business, we've always been proud to work with Chester Zoo, an organisation that relies on donations and funding to deliver some truly world-leading conservation projects. This project is particularly special for us as it supports what we're striving to achieve as a business. We're really keen to continue to support the programme as it grows, and are proud to be backing such an important cause."