New company set up to develop clean nuclear power in West Cumbria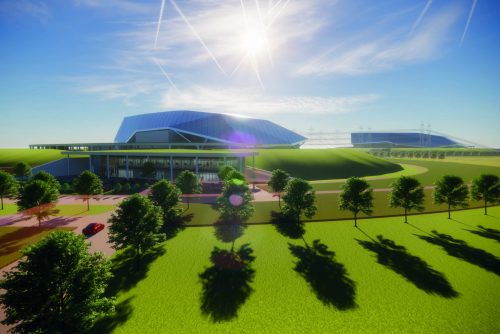 A special purpose vehicle (SPV) company has been set up to commercialise new, clean nuclear power in West Cumbria.
Solway CPC has formed an exclusive partnership with Rolls-Royce. The SPV comprises a team of senior leaders from across the nuclear industry, including former CEO of Sellafield, Paul Foster, and nuclear site regulation specialist Andrew Carr.
With the Government's British Energy Security Strategy establishing a clear mandate for new nuclear capacity, the objective of Solway CPC is to develop the UK's first new, advanced low-carbon power capability using Small Modular Reactor (SMR) technology.
A site in Solway, West Cumbria has been identified as the first location for development, with potential for a further seven sites across the UK.
A team from financial advisory business Interpath, led by managing director Kenny McKay, will provide financial advisory services to the SPV, as well as bringing the firm's extensive experience of managing large, complex transformation projects to bear over the course of its development.
Kenny McKay, head of the transformation team at Interpath Advisory, said: "Recent events have demonstrated that now, more than ever, is the time to invest in secure, clean and affordable energy.
"New nuclear is at the very heart of the Government's commitment to deliver a decarbonised power system by 2035, which itself is a critical step towards net zero by 2050.
"SMR technology is absolutely pivotal to meeting this need – however, currently, there is no development capability to deploy SMRs in the UK. Solway CPC has been established to fill this gap, partnering with Rolls Royce whose innovative SMR is the most advanced in the market."
He added: "The technology is there. The site is there. And the local support is there. It's time to turn words and good intentions around the UK's commitment for clean and affordable energy into action."
Rolls-Royce SMR, based in Manchester, is behind SMR's, which are small modular reactors that will use nuclear power to deliver energy needs for the future.
Rolls-Royce SMR is the UK domestic energy champion and will play a key role in achieving the Government's British Energy Security Strategy, which pledges to accelerate the expansion of nuclear by delivering the equivalent of one nuclear reactor per year instead of one per decade.
The programme is the first of its kind in the UK focused on developing a factory-built nuclear power plant that is deliverable and scalable at a global level.
Nine-tenths of an individual Rolls-Royce SMR power plant will be built or assembled in factory conditions and around 80% could be delivered by a UK supply chain.
A single Rolls-Royce SMR power station will occupy the footprint of two football pitches and power approximately one million homes.
It can support both on-grid electricity and a range of off-grid clean energy solutions, enabling the decarbonisation of industrial processes and the production of clean fuels, such as sustainable aviation fuels (SAF) and green hydrogen, to support the energy transition in the wider heat and transportation sectors.