Recruitment firm opens Liverpool office to expand its UK reach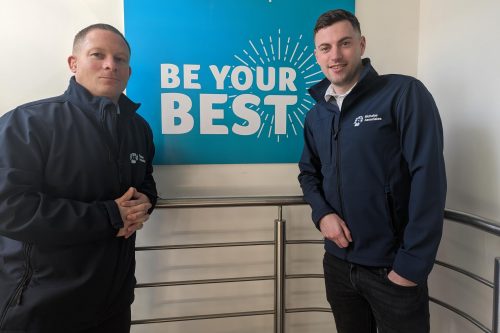 Only a month after opening new offices in Leeds and Doncaster, talent management solutions provider Nicholas Associates Group has opened another new branch office in Liverpool to further expand its UK reach.
The office is located in Goodlass Road, Hunts Cross, and will specialise in the engineering, technical and manufacturing recruitment sectors.
Led by divisional head, Chris Carter, the office will be run by senior recruitment consultants Sam Smitten-Downes and Ben Usher.
Sam, who has 20 years' recruitment experience in similar sectors, joined the company earlier this year to begin establishing a presence.
He is now joined by Ben who has five years' previous experience in engineering and technical recruitment.
Together they will be responsible for building a team of recruitment professionals in Liverpool to grow a client base of leading engineering and manufacturing companies and promoting the Nicholas Associates brand reputation across the North West.
Chris Carter said: "The North West has a large number of engineering and manufacturing companies who are in search of quality candidates with specialist skills and experience. Nicholas Associates has a vast network across the UK and we have a proven track record of being able to meet the demands of these sectors."
The Nicholas Associates Group head office is based in Rotherham.
The group recently announced the formation of an entirely new specialist recruitment and staffing solutions company called Aristotle Partnerships following the partnership of Red Rock Partnership and Syntax Consultancy who join existing group brands Apprentice Employment Agency, Nicholas Associates, Stafforce, Ashley Kate HR & Finance, Olano and NA Software to create a £125m recruitment and staffing solutions business with offices located across all major UK cities.