Making digital assets a part of your business strategy
Crypto has had a run of bad news stories, from a period of even-greater volatility than normal through to the high-profile collapse of cryptocurrency exchange FTX in the last few days.
While the future of cryptocurrencies has been the subject of debate for as long as there have been cryptocurrencies, it had slowly become established and increasingly trusted.
The Bank of England is one of several banks to be looking at how a central bank digital currency might work, and in April then-Chancellor and now Prime Minister Rishi Sunak announced plans for a Government-backed NFT.
A webinar on cryptocurrencies and digital assets hosted by TheBusinessDesk.com and supported by Alexander & Co examined what businesses need to consider when making it part of their strategy.
John McCaffery, partner and head of tax at Alexander & Co, kicked off the debate, saying he thinks  crypto is "definitely" here to stay.
"The crypto markets have probably got a little bit quieter, in terms of the people involved, and there has been quite a large plunge in the value of certain currencies," he said.
"But what's emerging from that is we are finding there are more serious players and we're treating crypto as a proper business coming through.
"We've got certain professional organisations who invested in crypto tokens using it as a proper business asset. It is definitely getting more sophisticated."
Jemma Fleetwood, a solicitor in JMW's commercial litigation team, referred to recent reports that crypto has been the most stable currency since June because of the cost of living.
She said: "A lot of the people that I'm meeting now are not necessarily those that want to invest in cryptocurrency because they want to make massive gains. They are using it for a particular cause or case in their business.
"I think that's what we'll see in the next 12 to 18 months – using NFTs in business for proper causes."
Chief executive and co-founder at Ioconic, Jamie Lewis,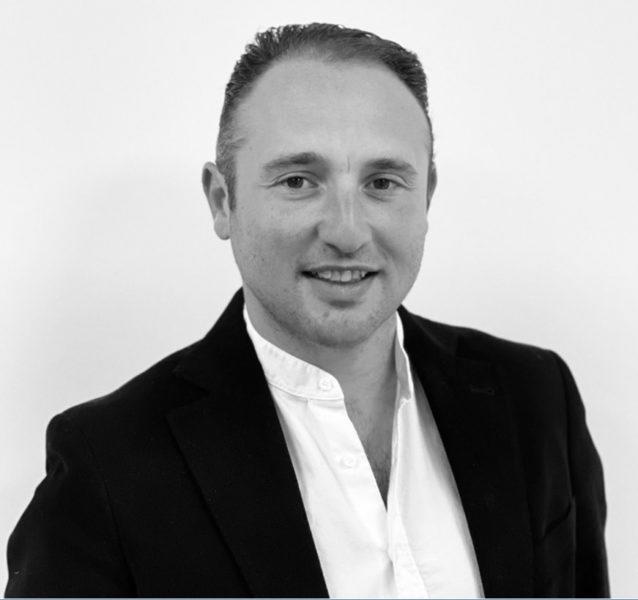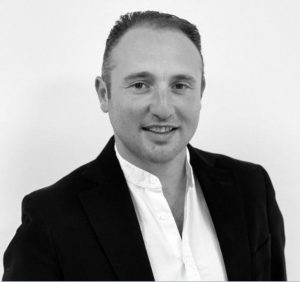 said that in terms of cryptocurrency and its volatility, ultimately, the markets have replicated and correlated with global indices.
Ioconic is a VC-backed full-service partnership business for brand owners and licensors, offering exposure to the web3, NFT and digital asset industry.
"Markets are down, crypto is down – that correlation has increased significantly over the last couple of years," said Lewis.
"For us as a business, the volatility doesn't particularly affect us. Ultimately we're creating tokenised economies or blockchain-based games for brands.
"The brand's popularity essentially determines the success of a project rather than crypto.
"If you're a global brand or a business and you want to engage with consumers, you need to make it as frictionless as possible and not overcomplicate things. We don't tend to make things too complex in terms of crypto onboarding, or NFT, wallets, etc."
Organisations as different as Tiffany & Co and Starbucks have introduced NFTs to engage with their customers in a different way.
Starbucks Odyssey is a way for its Rewards members to purchase and trade limited-edition NFTs to secure rewards benefits and earn digital badges, while Tiffany & Co's "NFTiff" is a collection of 250 custom NFTs designed to become a digital and physical pendant.
Fleetwood said: "This new immersive experience where you can collect NFT's, they might act as a type of loyalty card for specific brands," said Fleetwood. "A lot of fashion brands are starting to see it as a new area that they can develop into.
"Particularly in the US, we've seen a lot of brands trademark specific things in the digital arena. They are looking to enter the Metaverse or NFT space and create new products.
"I think that's something that we'll see a lot more of and we will start to see smaller businesses look at it as business development."
Lewis gave examples of the different uses of NFT and its uses as a marketing tool.
"With NFTs – non-fungible tokens – does the underlying technology or the smart contracts that underpin these digital assets actually matter to consumers?," he asked.
"If you're talking about mass adoption and global reach, definitely not.
"Someone explained it to me that when you make a phone call, do you actually care that your phone line is connecting to a port that's then being transported elsewhere and it's connecting through different switchboards? No, you use your phone to make a phone call.
"Right now, given the nascent stage of the market, people have become evangelical about NFTs or
whatever that might be, but ultimately it is a digital asset.
"It's an asset that someone owns that they hold, and by holding it, it can give them access to certain things.
"We are seeing applications whereby if you hold this NFT you get ongoing discounts as part of loyalty schemes and memberships, or can get collectibles like FIFA's digital collectibles platform for the World Cup.
"The key is that for businesses to engage with people through this new form of technology, it's about making it as seamless as possible – so people don't even need to know that they're engaging with NFTs.
"That's really going to be the key for the growth of the underlying technology and for as many people to adopt it as possible. They don't need to be crypto natives."