North West business briefs: Sodexo Live!; Merseytravel; Jacob's; Practically Family; Auto Trader; C&C Catering Equipment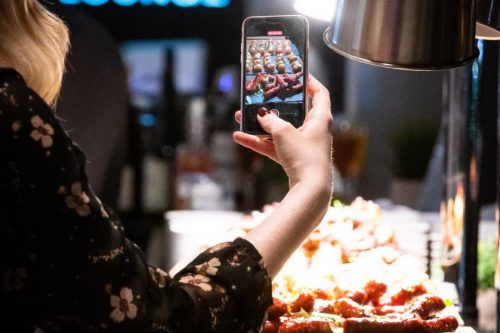 Sodexo Live! officially launched its Sodexo Live! Lounge at the M&S Bank Arena Liverpool this month, offering its hospitality services during the evening's performance by multi-award-winning band, The Kaiser Chiefs.
Sodexo Live! has venue partnered with the ACC Liverpool team since 2008 and their relationship has evolved and strengthened over the years. Sodexo Live! prides itself on creating memorable experiences for every customer at the venues, from convention and exhibition attendees to guests attending gigs at the M&S Bank Arena. The launch of the VIP lounge demonstrates a significant commitment to this partnership and raises the bar even higher.
Rebecca Kane Burton, CEO of Sodexo Live! UK&I said: "Our partnership with ACC Liverpool has grown ever stronger over the past 14 years, and we are delighted to be able to celebrate this so visibly with the launch of the Sodexo Live! Lounge. We are looking forward to the future with fantastic times ahead with the Eurovision Song Contest in 2023 and a host of exciting artists coming to the venue.
"Our mission is to use the Lounge to make the incredible events at the Arena even more special for our guests, giving them an experience that they will remember for the rest of their lives. The launch of the Sodexo Live! Lounge is just one of the many exciting initiatives we have planned, which plays into our strategy of engaging differently in the live marketplace."
Ben Williams, commercial director of M&S Bank Arena parent company The ACC Liverpool Group, said: "It's been great to officially launch the Lounge and showcase what it offers guests. We have no doubt that the partnership between ACC Liverpool and Sodexo Live! will continue to be a great success and will make use of both our combined expertise as the region's leading arena and Sodexo Live's world-class hospitality offer."
During the launch event, guests were treated to a grazing menu including honey-glazed chorizo, buttermilk chicken and mac 'n' cheese bites. They also enjoyed an acoustic music set by talented local musician Sam Cooke while sampling signature cocktails and other drinks with a distinctly local flavour. The Sodexo Live! Lounge has a maximum capacity of up to 110 guests and offers a menu curated for each event, along with a selection of premium drinks.
::
Merseyside transport authority, Merseytravel, has amended scheduled services on the Kirkby line this week, to accommodate testing of the region's new Class 777 £460m train fleet, ahead of a possible phased introduction before the end of this year.
The changes will see the frequency of weekday services reduced from four trains per hour to three between 07:00 and 19:00 from Monday, November 14. A normal service will operate before 07:00 and after 19:00 on the affected days.
Saturday and Sunday services remain unchanged and will run as normal.
Zoe Hands, chief operating officer at Merseyrail, said: "We are continuing with test runs on the network as part of preparations for the introduction of the new trains.
"We would like to apologise to our passengers for the disruption that is being caused and thank them for their patience while this essential testing takes place."
::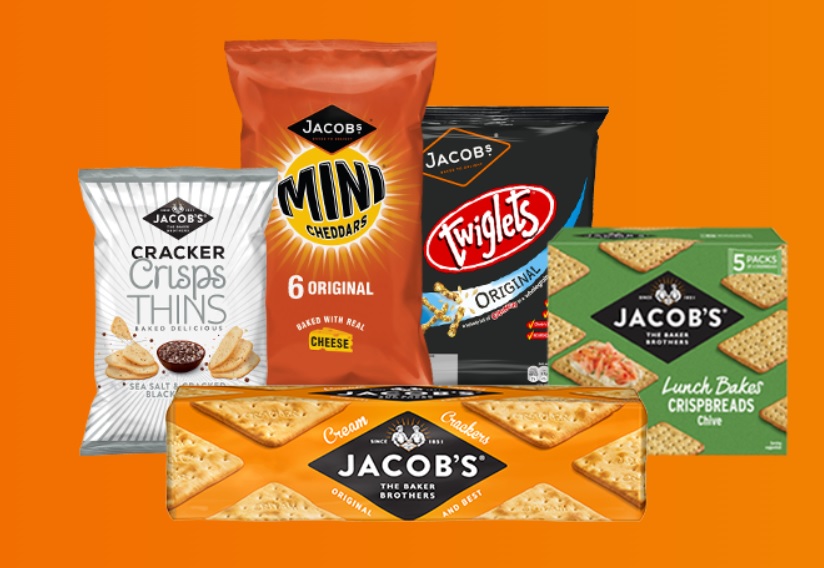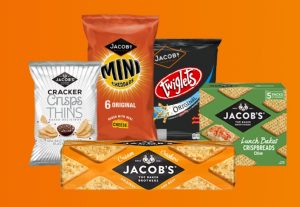 More than 750 workers at the Jacob's Cream Crackers factory in Aintree, Liverpool, have embarked on an all-out strike in protest over a pay dispute with management.
Workers, who also make Club bars, Jaffa Cakes, Mini Cheddars and Twiglets, will take industrial action every single day until the dispute is resolved, says the GMB Union. Staff at the Aintree plant have been taking limited industrial action since September in their dispute.
But they will now walk out every day in a bid to secure negotiations, said the union, which also claimed that the company said is shifting production of Jacob's Cream Crackers to Portugal in a bid to undermine the strike.
Eamon O'Hearn, GMB national officer, said: "These workers are rightly angry – they put themselves on the line to keep the company going during the pandemic. Now they need some help to get them through the cost of living crisis. But it's falling on deaf ears. In fact, more than that, bosses are shifting an iconic British brand to Portugal to undermine their own workers.
"Jacob's workers will now be on strike 24 hours a day, seven days a week until the company comes back to the negotiating table."
::
Practically Family, a Wilmslow-based childcare businesses that offers flexibility for families, has experienced rapid growth that is set to continue thanks to a £75,000 loan from NPIF-GC & River Microfinance, which is managed by GC Business Finance in partnership with River Capital as part of the Northern Powerhouse Investment Fund (NPIF).
Practically Family was founded in 2015 by husband and wife team Sophie and Kane McCumesky. They set out to provide childcare services to families who found that the typical nine to five offering didn't suit their needs. Beginning life as bespoke wraparound childcare service, they were quickly a runaway success and realised that they needed to expand to meet the demands of modern families looking for something different.
Four years ago they set up their destination Holiday Clubs before taking their boutique nursery, The POD, into a 4000+sq ft unit in January 2022. The POD is a flexible childcare setting with provisions for children from birth to age 11 and the first childcare setting that flexes around families. They provide the same Ofsted regulated, teacher-led provision in a nursery, with all the flexibility of a crèche, including evenings and weekends.
Sophie McCumesky said: "Childcare shouldn't be a worry, and I'm incredibly proud that we've been able to find a solution that can flex to the diverse needs of families. Thanks to the team at GC Business Finance, we were able to create a space the children and parents love. The POD is having a really positive impact on our community, and I'm excited for the future, which could see more POD's opening in the near future."
Andy Nichols, senior loan manager at GC Business Finance, said: "Practically Family is a business that we are proud to have supported. A real disruptor, Sophie, Kane and team are challenging our ideas about what modern childcare should and could look like. Following the pandemic, we've seen how important flexibility in day-to-day life is, and I'm glad that we were able to help them on their way to opening up The POD."
::
Manchester-based online vehicle retail giant, Auto Trader, has turned to Piing's live-stream interactive gameshow technology to support its attempt to make quizzing history tonight (November 15), as it aims to take the title of Largest Online Quiz in the Guinness Book of World Records.
At 7pm tonight Auto Trader will host the quiz with up to 50,000 contestants competing from across the UK, for the chance to win one of 173 prizes, including three electric vehicles.
Gareth Langley, CEO of Piing, said: "We've worked with Auto Trader since 2020, providing employee engagement quizzes for their 1000+ staff, which have inspired their record-breaking brand engagement campaign."
The game has been fully branded for Auto Trader and will include a live video broadcast of quiz presenters, Rory Reid, Auto Trader's YouTube director and Simon Hosannah, client director and renowned Olympic announcer. As well as announcing the questions the presenters can communicate with and congratulate individuals throughout the quiz, identifying them by their player name, which provides personalised content and massively enhances the player experience.
Laura McNally, Auto Trader's consumer marketing director, said: "Having worked with Piing before, we have every faith in them and their technology to host this interactive quiz on a world record-breaking scale. Already the quiz registration numbers have been phenomenal and from a marketing perspective we're excited to see the levels of consumer awareness and engagement that the quiz delivers."
::
C&C Catering Equipment has worked on another stylish hotel project in the capital.
TRIBE Canary Wharf brings a self-proclaimed bold new energy to London's business district, with contemporary designed spaces and an eclectic atmosphere retaining a feel of warmth, comfort and belonging. The smart scheme saw Chester-based C&C involved across many of the F&B facilities from the mezzanine kitchen and ground floor show-kitchen to the ground floor bar and coffee bar, and even the beer cellar.
Feels Like June is TRIBE's all-day restaurant, bringing "a flavour of Californian hospitality to Canary Wharf". Open for all-day dining, service flows seamlessly from breakfast to brunch, lunch to afternoon snacks, drinks, dinner and beyond. The 24-hour grab & go counter includes barista coffee, a signature menu of ready-to-eat meals, and a selection of snacks and drinks available any time of the day or night. Food is freshly prepared by on-site chefs from in-house restaurant Feels Like June, as well as locally-sourced from artisan suppliers.
C&C said it was pleased to include Bonnet, Hobart, Rational, and sister company C&C Fabrications, into the project. Close coordination was required with the joinery contractor to ensure interface requirements were met. The scheme was logistically challenging due to tight security processes for deliveries and the availability of labourers.
Keith Hartharn, C&C senior project manager, said: "I enjoyed working with the Canary Wharf Contractors' team on the TRIBE project, understanding their specific and sometimes strict rules and processes, all of which we completed satisfactorily. We have learned a lot from the partnership that I hope we can put to use on future projects. It has also been good to complete another quality project with Tricon Foodservice Consultants."