Building surveying practice acquired by 200-year-old specialist group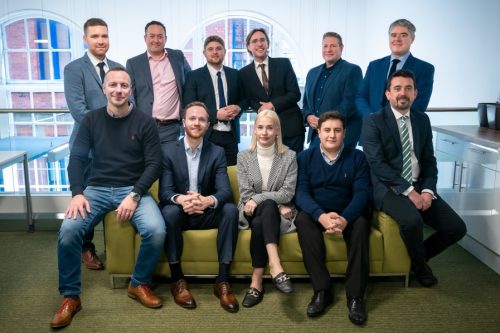 Manchester-based independent building surveying practice, Gray Scanlan Hill, has been acquired by 200-year-old Anstey Horne, for an undisclosed sum.
The London-based group specialises as a rights to light, party wall, EWS1 advisor.
Anstey Horne has been instrumental in the development of the Party Wall etc. Act 1996, updating and authoring specialist publications, and more recently a detailed digital model that allows it to visualise new developments in real time.
The decision to bring Gray Scanlan Hill into the practice, which has been established in Manchester for 17 years, means the office has grown to a dozen staff in the region.
This provides the company with a substantial increase in its building surveying expertise with dilapidation advice, project management, technical due diligence and a broad range of specialist independent technical advice. In addition to Manchester, Anstey Horne has five further UK offices including London, Birmingham, Bristol, Plymouth, and Norwich, employing a total of 87 staff.
Gray Scanlan Hill's Manchester team brings Anstey Horne's total project and building consultancy headcount to 40 in the UK. This is in addition to the existing team of 45 surveyors specialising in rights to light and party wall.
Senior director Simon Hill moved to Manchester in 1994 to help grow the Malcolm Hollis regional offices before forming Gray Scanlan Hill in 2005.
Simon has a depth of knowledge and experience with a loyal client base. He is a dilapidations and survey specialist recognised by clients for providing clear, informed technical advice.
Hill said: "We are really pleased to be joining Anstey Horne. Our businesses share a commitment to providing the highest level of service to clients to help them resolve a range of complex technical and commercial challenges across all sectors and types of building asset.
"The building surveying services we provide will now be complemented and further supplemented by the Anstey Horne team, who have an enviable reputation in the delivery of rights to light, and daylight and sunlight, party wall, building and fire consultancy services, and specialist technical advice."
Simon is joined by fellow director, Darren Hughes, who brings invaluable experience having joined the practice in 2017 after 14 years working for Lambeth Smith Hampton. He has acted for numerous blue-chip clients over the years advising funds, investors, asset managers and corporate occupiers.
Simon and Darren are joining Anstey Horne as directors with their team of seven surveyors and staff.
Alex Parry-Jones, head of building consultancy at Anstey Horne, said: "It's great to welcome Simon, Darren and the team to Anstey Horne at a time when we are diversifying and growing our specialist teams across the UK to meet client demand and meet their expectations of the high level of service we seek to provide."