Legal action threatened over World Cup Final ticket dispute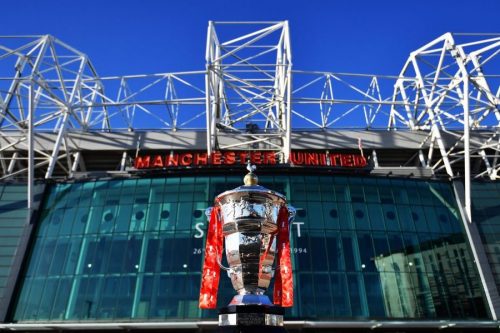 The Rugby League World Cup has been threatened with legal action by one of the sport's longest-standing commercial partners in a row that saw more than 500 people told their match tickets would be cancelled less than 24 hours before the World Cup Final in Manchester.
Sports advertising group European Sports Media (ESM) was due to host hundreds of guests at events at Hotel Football on Saturday before and after the women's and men's finals at Old Trafford.
TheBusinessDesk.com understands that the World Cup's revenue director Mick Hogan emailed ESM on Thursday evening threatening to cancel more than 500 tickets unless a "hospitality premium" was paid, which ESM refused to do.
It claimed ESM had been selling unofficial hospitality packages, which the company has denied.
The threat forced ESM to contact its guests, which were made up of existing and potential rugby league sponsors, including senior representatives of blue-chip companies, to warn them they would not be able to get into Old Trafford unless they bought new tickets.
ESM has estimated that the compensation it will have to offer its guests, some of whom had flown in from the United States and France, will cost the company several hundreds of thousands of pounds. It has told the Rugby League World Cup 2021 (RLWC2021) team it will be taking legal action to recoup its losses.
An RLWC 2021 spokesperson said: "The RLWC is in dialogue with ESM regarding a potential breach of the ticketing terms and conditions. As things stand, no tickets have been cancelled by the world cup team and we remain committed to finding a solution."
The statement was issued more than two hours after Hogan had confirmed to ESM all of the tickets would be cancelled at 5pm today – 20 hours before the women's world cup final kicks-off – if the company "do not wish to pursue the hospitality premium solution".
The Rugby League World Cup 2021 finishes this weekend with the wheelchair final tonight and the women's and men's final played as a double-header at Old Trafford tomorrow.
The tournament has enjoyed some success, with the wheelchair tournament in particular exciting fans, but there has been disappointment on and off the pitch with attendances significantly lower than hoped while only the England wheelchair team has made it through to this weekend's finals.
ESM sells sponsorship and perimeter advertising in several sports globally and has been a key commercial partner for UK rugby league's major competitions and clubs for many years.
A key part of ESM's model is to bulk-buy blocks of minutes of advertising on pitchside LED boards and resell it, providing certainty of revenue to tournament organisers and individual clubs.
ESM first bought world cup final match tickets more than two years ago and before the pandemic forced the tournament to be delayed by a year.
Guests at the Hotel Football events were due to include representatives from those advertisers as well as Rugby Football League chief executive Ralph Rimmer, the head of the France 2025 World Cup organising team Luc Lacoste, and senior figures from British and Australian rugby league clubs.
The company has previously held identical events at Hotel Football before the Super League Grand Final, which is played every year at Old Trafford.
ESM insists that the attendees were all coming as invited guests and no-one had paid for hospitality, with the company also gifting the match tickets.
Its website has included details for more than a month of how it was looking forward to entertaining 500 guests at the final with an event that included rugby league stars Paul Sculthorpe and Adrian Morley.
At the time, ESM's chief executive Tatiana Safonova said: "We look forward to welcoming our guests to say a wonderful thank you for all their support."
* Editor's note: The author of the article had been invited to attend ESM's post-match event (but had not been offered or accepted a match ticket). He had also been a guest of RLWC2021 at a fixture earlier in the tournament.