Cost of living crisis and ongoing supply chain issues hit AO World's revenues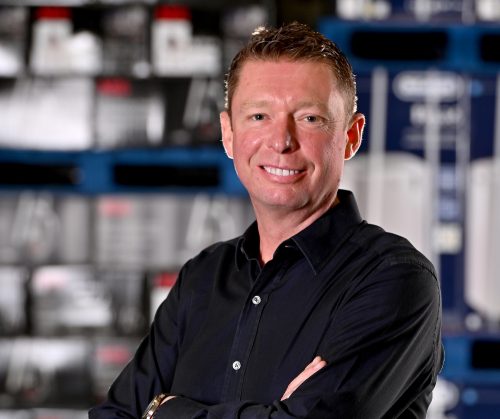 Shares in AO World rose 15% this morning as the online retailer revealed it was upbeat about next year's profits despite reporting half year losses.
The group said its plans to 'pivot' the business and 'focus on profit and cash generation' means that FY23 profit is now expected to be around the top end of previous guidance, and guidance for FY24 has been set above current consensus.
Reporting its results for the six months to 30 September, AO revelated losses had widened from £4m to £12m as demand for electricals slowed down amid the cost of living crisis.
The online retailer also blamed ongoing supply chain issues.
It said the entire electricals market is 'down year on year' with revenues for the period dropping 17% from £661m to £546m.
It has also closed its loss making German operation and says it has 'simplified' the UK business 'focusing more on profitable lines of business' that fits its model.
It said that it will see the full benefit of its cost-saving plans, including job cuts in the senior and middle management levels, during the second half of the current financial year.
AO's founder and CEO, John Roberts, said: "During the first six months of the year, we've made good progress with our strategic realignment as we focus on profitability and cash generation, all of which is yielding the results we expected.
"We've now closed the loss making and cash consumptive parts of our operations meaning the remaining UK business is cash generative, and are successfully closing our German business with a minimal cash impact to the wider Group.
"I'm pleased with this progress, particularly against the backdrop of an extraordinarily difficult macro-economic climate."
He added: "While the short-term outlook remains challenging, I'm confident that our strategy is the right one, and as we position ourselves to be the UK's most trusted electrical retailer we look to the future with cautious optimism."
Shares grew 15.43% to 60.43p per share this morning.
Russ Mould, investment director at Manchester investment platform AJ Bell, said: "First-half results from online electronics retailer AO World are being released in the calm before the storm which is Black Friday and Cyber Monday when the company will hope to be extremely busy.
"AO World was a pandemic winner whose fortunes have taken an alarming turn since, but these results hint that the company may have bottomed out and is ready to recover.
"The backdrop is undoubtedly difficult. Given the pressures on household budgets, people are putting off purchases of new appliances where they can, though to some extent if your washing machine or fridge freezer breaks down, a replacement is a non-discretionary item.
"This set of numbers from AO World is as messy as the bottom of a student's fridge, but management guidance is notably robust, with full-year earnings expected at the top end of expectations. Though it's important to note this is largely being driven by cost cutting, rather than any inherent strength in the business."
He added: "One area where AO World has done a decent job is protecting margins and it still has a strong competitive position. With the German assets sold off, it can now look to build on its large share of the UK market.
"In a sign the company is moving past a period of retrenchment, AO World is also looking to expand in categories like TVs and laptops."