North West business briefs: Slater Heelis; Seddon; Cheshire East Council; Kingdom; Blackpool Mirrorball; Teams4U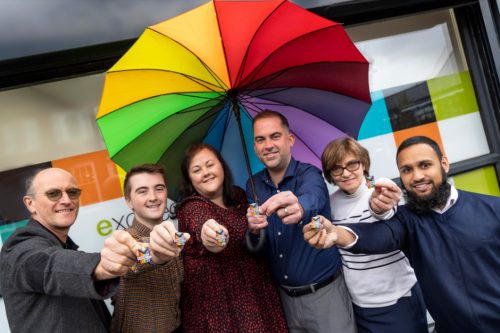 Manchester-based law firm Slater Heelis has received official accreditation from national charity LGBT Foundation, in recognition of its commitment to diversity and inclusion and its work supporting LGBTQ+ communities.
It makes Slater Heelis the first law firm in the UK to gain the accreditation. The accolade recognises Slater Heelis's work in championing LGBTQ+ inclusion both across the firm and the wider community, including participating in LGBT Foundation's Training Academy, a live and interactive online curriculum of training modules covering issues including navigating language relating to LGBT identities, understanding legislation, and identifying discrimination.
Slater Heelis now has 10 LGBT Champions – the most in any organisation in the North West – who successfully completed the 20-hour training course and subsequent accreditation evaluation. The firm continues to build on years of work with LGBT Foundation as part of its Legal Surgery, offering free advice to those who identify as LGBT on a range of issues, including family law, divorce, parental rights, wills and probate, egg freezing and donor rights.
This achievement marks Slater Heelis's second collaboration with an LGBT charity. Since 2020, Slater Heelis has been a partner of the national LGBT helpline Switchboard, through which they also offer free legal assistance. LGBT Foundation, also based in Manchester, will be one of Slater Heelis's chosen charities for its volunteering drive in the run-up to its 250th anniversary in 2023. Throughout the year, the law firm will be committing to joint initiatives with multiple charity partners within the local community.
Chris Bishop, managing partner at Slater Heelis, said: "We are very pleased to receive recognition from LGBT Foundation for our work in championing rights for all. As a law firm, it is our responsibility to be markers of societal progression by consistently representing and defending marginalised communities. I'm looking forward to a continued and fruitful relationship with the Foundation as we strive to ensure that our workplace, and society as a whole, is a more inclusive environment for all".
Katie Craven, Training Academy Manager for LGBT Foundation, said: "As society changes, businesses must recognise, respect and celebrate their diverse workforce. Our Training Academy empowers organisations to create an inclusive environment for LGBTQ+ people – many of whom face daily barriers that stop them living safe and happy lives."
::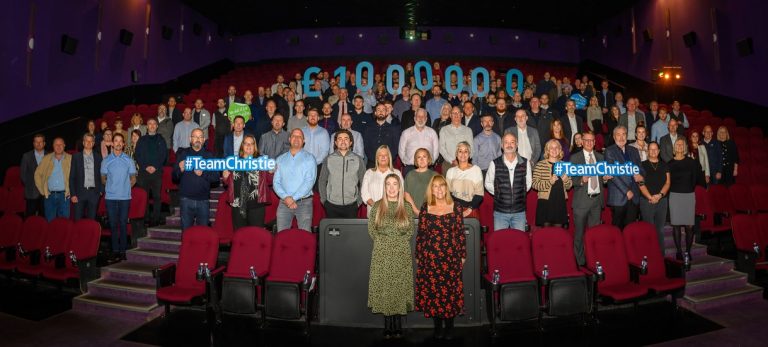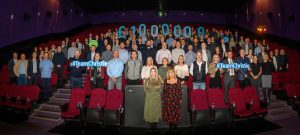 Family-owned Bolton-based contractor Seddon and its supply chain have come together to celebrate its 125th year in business by fundraising more than £1m to cancer charity, The Christie, as well as raising funds for local food banks, through a series of inspiring pledges.
A total of 14,220 miles – equivalent to 36m steps – were run, cycled, swum, sky-dived and beyond across a momentous year that saw employees reconnecting with one another after a challenging few years. Together, the team's fundraising feats represented one million ways to say thank you to a charity close to the hearts of so many.
The Seddon family has a deep personal connection with The Christie, as two family members have received treatment at the specialist cancer hospital. The late Christopher Seddon was treated at The Christie for lung cancer and just a few years later, his daughter, Nicola Hodkinson, was diagnosed with breast cancer. Nicola was treated by The Christie before being declared cancer-free seven months later.
Marie Toller, head of major relationships at The Christie charity, said: "Seddon's incredibly generous fundraising efforts mean a huge amount to The Christie, so reaching £1m in donations is outstanding. We really appreciate all the charity's support over the last 25 years. The money has also significantly contributed to the construction cost of our new centre in Macclesfield, making treatments even more accessible for our patients in the surrounding area for many years to come."
"This is our culture, this is who we are," said owner and director at Seddon, Nicola Hodkinson. "We're a sociable organisation, so to come together to reconnect with each other after a difficult few years has been nothing short of inspirational. Together, we've walked across hot coals, jumped out of planes and climbed mountains. Every individual effort means so much to Seddon and shows one million ways to say thank you to The Christie for the life-changing work it does and to our local communities, too."
::
Cheshire East Council and the Safeguarding Adults Board are working with partners and other agencies to support National Safeguarding Adults Week (NSAW), to raise awareness of important safeguarding issues.
Taking place from Monday, November 21, through to Sunday, November 27, the aim is to start vital conversations and share best practice, so everyone involved can all be better together. NSAW is hosted annually by the Ann Craft Trust, a UK authority that supports organisations to safeguard adults and young people at risk. This year's theme is centred around creating safer cultures.
Each day there will be different activities and events, focusing on different safeguarding themes to explore how agencies respond to contemporary safeguarding challenges: Monday – Exploitation and County Lines; Tuesday Self-neglect; Wednesday – Creating Safer Organisational Cultures; Thursday – Elder Abuse; Friday – Domestic Abuse in Tech Society; Saturday & Sunday – Safeguarding in Everyday Life
Cllr Jill Rhodes, Cheshire East Council chair for the adults and health committee, said: "Cheshire East Council and partners adopt a zero-tolerance approach to the abuse and neglect of adults. Abuse of any kind is always wrong and where concerns about the welfare of an adult have been raised, we will always take the appropriate action to ensure that people are as safe as possible.
"This year, White Ribbon Day falls on Friday, 25 November, and in the same week as the start of the FIFA men's World Cup, and we all need to play our part to end male violence against women and girls."
::
Specialist services firm, Kingdom, is also recognising this year's White Ribbon Day with an event at its national support and command centre in Newton-le-Willows. The purpose of the event will be to encourage as many of its workforce as possible to sign up to become ambassadors for the charity and play an important part in ending abuse and violence towards women.
A large proportion of Kingdom's workforce are based out in the community, working in roles including security and litter enforcement, meaning there is often the opportunity to help prevent violence and abuse, or report it when it is happening.
Kingdom signed up to become part of the White Ribbon initiative earlier this year, leading to several high profile members of management enrolling as an ambassador. Kingdom IT director, Steve Jackson, who is part of the initiative, and a White Ribbon Ambassador, is encouraging other Kingdom colleagues to take part and get involved.
He said: "I'm one of the first ambassadors at Kingdom, but the aim of the event is to encourage as many of our other 7,000+ colleagues across group to sign up and then for it to snowball from there. The more of us that sign up to be ambassadors, the bigger the difference we will be able to make. I'm looking forward to encouraging more of my colleagues to get involved."
Anthea Sully, chief executive of White Ribbon UK, said: "White Ribbon accredited organisations can make a real difference towards ending violence against women by promoting a culture of respect and equality, amongst their staff and wider communities. By raising awareness among employees, people can learn how to become allies and call out violent and abusive behaviour when they see it, at work and outside."
::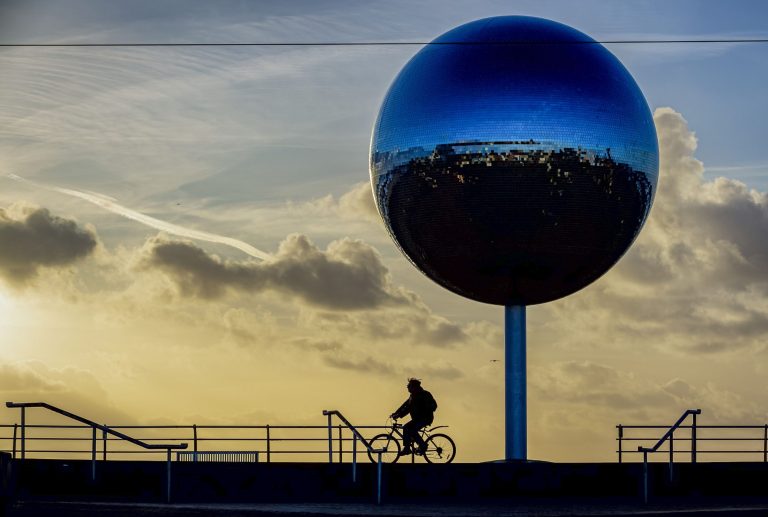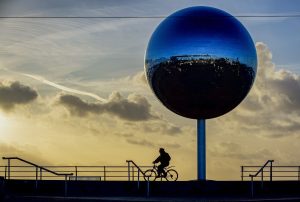 Blackpool's iconic Mirror Ball has been restored to its Promenade plinth following work to restore the giant six metre ball, showcasing the resort's love of partying and sparkling energy, to its former glory.
Originally installed in 2002, the Mirror Ball has faced many years of standing up to hard winds, damp conditions and corrosive salt spray and had become tarnished, losing its lustrous sparkle. In September 2021, Blackpool Council signed off on a refurbishment project involving Garmendale Engineering, which was responsible for the servicing, refurbishment and reassembly of the full structure, Jordans Glass, Mirror Finish Tiling Contractors, as well as students from Blackpool and Fylde College.
Over the space of two months, the team worked to disassemble the disco icon, before working to fit more than 47,000 new Pilkington Mirropane Chrome tiles, before returning it on the south end of the beach.
Pilkington Mirropane Chrome is a special off-line coated mirror, which is resistant to atmospheric corrosion. A versatile product which can be toughened, bent, and laminated. For this reason, Pilkington UK, based in St Helens, was the supplier of choice, with corrosion-resistant glass that could be bent to conform to the Mirror Ball's surface without compromising on its integrity or reflectivity.
Ian Critchley, area sales representative at Pilkington UK, said: "This project was a real opportunity to leave a mark across one of Britain's most beloved coastal areas and turn heads to the variety of projects that Pilkington UK is always ready to help support. Around 47,000 tiles of our Pilkington Mirropane Chrome glass were cut to size, placed and now adorn the South Promenade, it's a very proud moment for us and all the teams we were able to support across the months long project."
::
Gift-filled shoeboxes will soon be distributed to disadvantaged children across Eastern Europe, with a large number heading to Ukraine this Christmas.
Woodside Business Park, at Wirral Waters, will be the operational HQ for the Wirral Christmas shoebox appeal. This is co-ordinated by the charity Teams4U based in Wrexham. Teams4U was set up in 2006 by Dave Cooke, from Wrexham. In 1990, Dave founded the shoebox gift concept when he began sending lorry-loads of supplies and aid to help children in Romanian orphanages
Last year Teams4U volunteers across the UK collected 66,757 Christmas shoeboxes from schools, churches, community groups and individuals and distributed them to disadvantaged children in countries such as Ukraine, Romania, Moldova, Bosnia and Georgia. The Teams4U charity continues its good work all year round, supporting local people in these countries – and in Africa – to help improve the quality of their lives.
Peel L&P has, once again, donated the use of its Woodside Business Park premises at Wirral Waters to the charity where volunteers will check, prepare and pack the shoeboxes into cartons, ready for onward transmission to Eastern Europe in time for Christmas. Teams4U is looking for people to donate filled shoeboxes or even just some of the items to go inside them. Ideal gifts include toothbrushes and toothpaste, soaps and face cloths, hair accessories, hairbrushes, stationery and writing materials, hats, scarves and gloves, small toys, games and puzzles, small musical instruments, small rubber balls, tennis balls, and sweets.
Bill Deveraux, asset and project manager for Peel L&P's Wirral Waters, said: "Teams4U is a fantastic charity spreading joy and love to children who wouldn't otherwise experience the magic of Christmas. We are very proud to support their efforts again this year by donating the use of two of our units at Wirral Waters which will enable volunteers can sort and pack the shoeboxes ready for their long journey across Europe."