City round-up: Together Financial Services; Grafenia; Gateley; PZ Cussons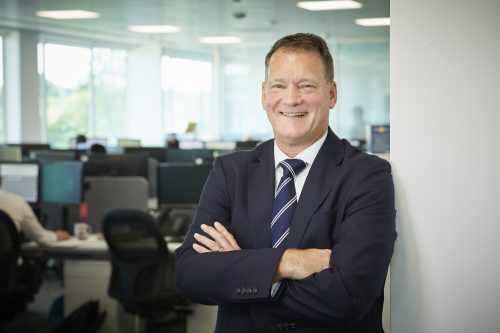 Cheadle-based specialist lender, Together Financial Services, announced a strong first quarter in a trading update today, for the period ending September 30, 2022.
Interest receivable, and other income, rose from £93.3m a year ago to £119m this year. Pre-tax profits of £37.7m were slightly down on last year's £38.7m mark.
Average monthly loan originations were £289.7m, up 61.9% on Q1'22 (£179m) but down 1.4% on Q4'22 (£293.8m).
The group net loan book increased to £5.7bn, up 34.5% on Q1'22 (£4.2bn) and up 8.3% on Q4'22 (£5.2bn).
Together said its arrears profile remains benign, reflecting robust loan book quality, and the group remains highly profitable and cash generative.
It had cash receipts of £541.8m (Q1'22: £419.4m; Q4'22: £522.2m) as redemptions remained strong.
Gerald Grimes, group CEO designate, said: "Together delivered another strong performance in the quarter to 30 September, growing the loan book to £5.7bn while maintaining very low LTVs and arrears. The group also remained highly profitable and cash generative, with underlying profit before tax of £34.7m and cash receipts of £541.8m.
"We continue to shape our business for the future, with a focus on optimising our distribution strategies, maintaining lending quality and sustainable pricing, and supporting our customers through this challenging economic climate. During the quarter we raised or refinanced over £800m to further strengthen and diversify our funding, leaving us with significant facility headroom to support our growth plans.
"We also made good progress with our sustainability agenda, achieving silver accreditation from Investors in People, 18 months ahead of our plan, maintaining excellent customer reviews and improving our car fleet to 64% electric or hybrid."
He added: "The UK's economic outlook has become increasingly uncertain with high levels of inflation and rising interest rates causing economists to forecast a prolonged recession. Against this backdrop, many more customers may find themselves underserved by mainstream lenders and look to specialists to help them to solve problems and realise opportunities.
"With a clear purpose, a multi-cycle track record, our transformation programmes well under way and strong diversified funding base, we believe Together remains well placed to deliver on our strategy, to help increasing numbers of underserved customers realise their ambitions and to play our part in supporting the UK economy."
::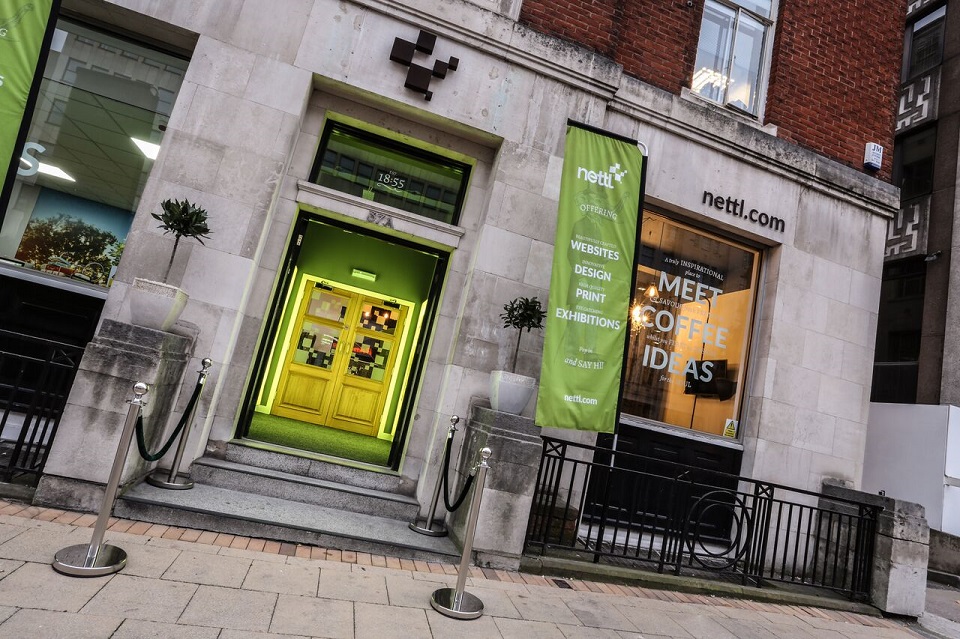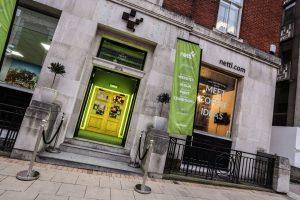 Manchester-based print and software group, Grafenia, reported better revenues in its interim results, but a slightly higher pre-tax loss.
Turnover in the six months to September 30, 2022, was £4.97m, up from £4.39m. A pre-tax loss of £540,000 compared with £390,000 the year before. However, net debt of £3.28m was better than last year's £4.49m level, and cash and cash equivalents of £5.01m were higher than £2.67m the previous year.
During the reporting period the group completed the sale and separation of Works Manchester and the group said investment in Software Circle, its acquisition strategy, is bearing fruit. It has raised £4.25m through an additional bond issue to fund acquisitions.
A group statement said: "Trading continues to outperform the same period last year. November looks set to continue that trend. It is difficult to foresee how business confidence will be impacted by the economic climate. However, sales are in line with current internal forecasts.
"Our attention is focused on building our recurring revenue streams. That's by a mix of buying and successfully running software companies through Software Circle. And by building tools to licence to professionals in the graphic arts, print and sign sectors with Nettl Systems.
"In the last few announcements, we've discussed our goal of achieving 10-15% EBITDA. With reducing the size of the group in May 2022, following the disposal of Works Manchester, whilst retaining the central costs of operating a publicly-listed business and investing in our acquisition strategy, these levels of return have not yet been possible.
"However, given our improved trading to date, alongside the acquisition of Vertical Plus, and other acquisitions expected to follow, we firmly believe that this goal remains achievable in the mid-term."
::
Legal and professional services group Gateley has grown by 22% in the last six months, continuing to meet its high expectations.
The firm expects revenues to be no less than £76m for the period when it reports its half-year figures in January.
Gateley's underlying adjusted profit before tax has grown by 11% (H1 2022: 14.1%) and is expected to have generated £9.4m for the period.
While mindful of the economic outlook, Gateley's board says it looks forward to the second half of the financial year where it will continue demonstrating "a clear strategic focus and increased scale".
Gateley has 13 offices across the UK, including Leeds, Leicester, Manchester and Nottingham.
Rod Waldie, chief executive, said: "In a period that included previously announced investment to strengthen our operating model and some predicted and appropriate post-pandemic increases in operating costs, our resilient business model, enhanced by an increasing range of complementary services, and our embedded 'one-team' culture, remain the driving forces behind another strong financial performance by the group.
"We are excited by the wide range of opportunities that are presenting themselves to the group and look forward to continuing to grow the business, both organically and via acquisition, in line with our stated strategy."
The firm acquired Cardiff-based patent law firm Symbiosis IP for around £2.5m – the second such company it has snapped up this year following its swoop for Adamson Jones in January.
::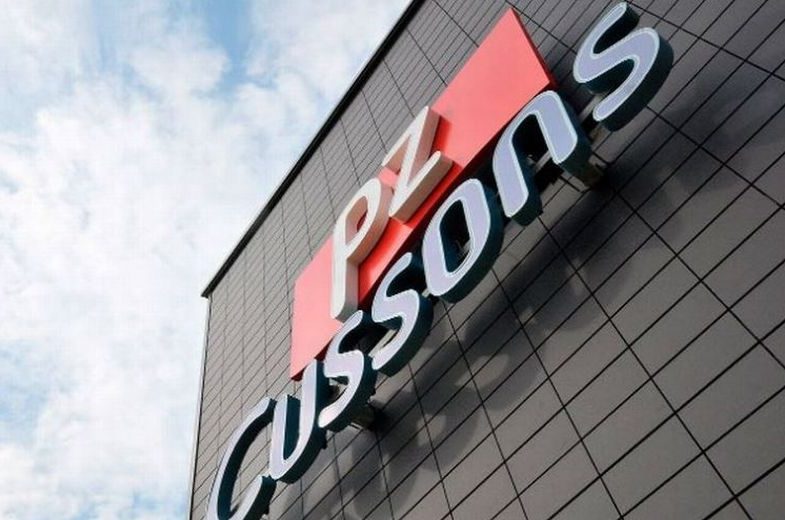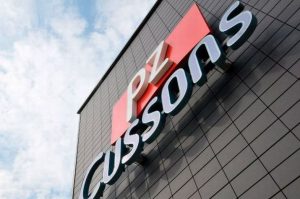 Manchester consumer products group, PZ Cussons has appointed David Tyler as a non-executive director. David will join the board at the conclusion of the Annual General Meeting today.
It is anticipated he will be appointed chair of the board of directors following the expiry of the term of office of chair, Caroline Silver, on March 31, 2023.
David Tyler has many years of experience in the consumer, retail, business services and financial services sectors. He currently serves as the chair of Domestic and General and has previously served as chair of J Sainsbury, Hammerson and Logica. The first 11 years of his career were at Unilever and, in more recent years, he was a non-executive director on the board of Reckitt Benckiser. Other boards he has served on include Experian and Burberry.
Caroline Silver said: "I am exceptionally proud of the progress PZ Cussons has made as a business, particularly in the last two years when we have accelerated the pace of change. I want to thank all those with whom I have worked in my time as chair – from fellow board members to all of PZ Cussons' brilliant colleagues and our supportive shareholders.
"I am delighted to welcome David to the board of PZ Cussons plc. With his wealth of experience gained through both executive and non-executive roles at globally admired companies, I am confident that I will be leaving PZ Cussons in very safe hands when my current term as chair ends."
David Tyler said: "I am very pleased to be joining the board at such an exciting time. PZ Cussons is a business I have watched with great interest for some time, with strong brands across an international footprint.
"Following the work of the last two years, I believe it is well positioned for profitable growth in the period ahead. I very much look forward to working with Jonathan Myers, the rest of the board and all PZ Cussons colleagues as we work to create sustainable value for all stakeholders."
Jonathan Myers, chief executive, said: "I would like to thank Caroline for her outstanding contribution to PZ Cussons and her enduring leadership. I am also grateful on a personal level for her support and guidance since I joined the business. We all wish her the best for the future.
"It is my pleasure to welcome David to PZ Cussons. His experience will be of tremendous value as we continue our work to deliver against the significant long term opportunities we see, ensuring we make PZ Cussons a higher growth, higher-margin, simpler and more sustainable business."