Serial entrepreneur Dr Nighat Awan to 'level-up' opportunities for women

From fashion, and floristry to food, Dr Nighat Awan OBE is one of the country's most dynamic entrepreneurs.
With more than five decades of entrepreneurial experience, the multi-award-winning business woman and philanthropist has made it her life's mission to give back.
And at 67 years old, there's no slowing down with the launch of a new organisation that is aiming to empower women and young people.
Nighat, who launched and sold a floristry business to Interflora and co-founded restaurant chain Shere Khan, is a patron of Levelling Up: Women & Entrepreneurship.
She will be using her learnings and experience to not only inspire the next generation of young entrepreneurs but will also be driving forward opportunities for women across the UK.
"I started my first business in fashion in the 70s and over the years I have diversified, I've launched new brands and I have also had to deal with major health issues," she says.
"So, the road to entrepreneurship hasn't always been linear, there are bumps and challenges along the way, but the most important lessons for me have always been to keep a positive attitude and to learn from my journey, both good and bad.
"And now I want to make sure I can pass on those learnings to the next generation and help to inspire future entrepreneurs. This is something I have always had a huge passion for, and I regularly speak to start-ups and those thinking about entrepreneurship.
"As a female entrepreneur, empowering women has also been a major driver and through Levelling Up: Women & Entrepreneurship, we aim to close the gender equality gap and help give women equal access and opportunities by taking on the challenges head on.
"We want to help women level up, not only in their careers but in every aspect of their lives."
Nighat, who leads on several high-profile business committees and panels including as Asia chair for the Cherie Blair Foundation for Women and has been newly appointed as chair of Symphony Textiles UK, started her own journey from humble beginnings.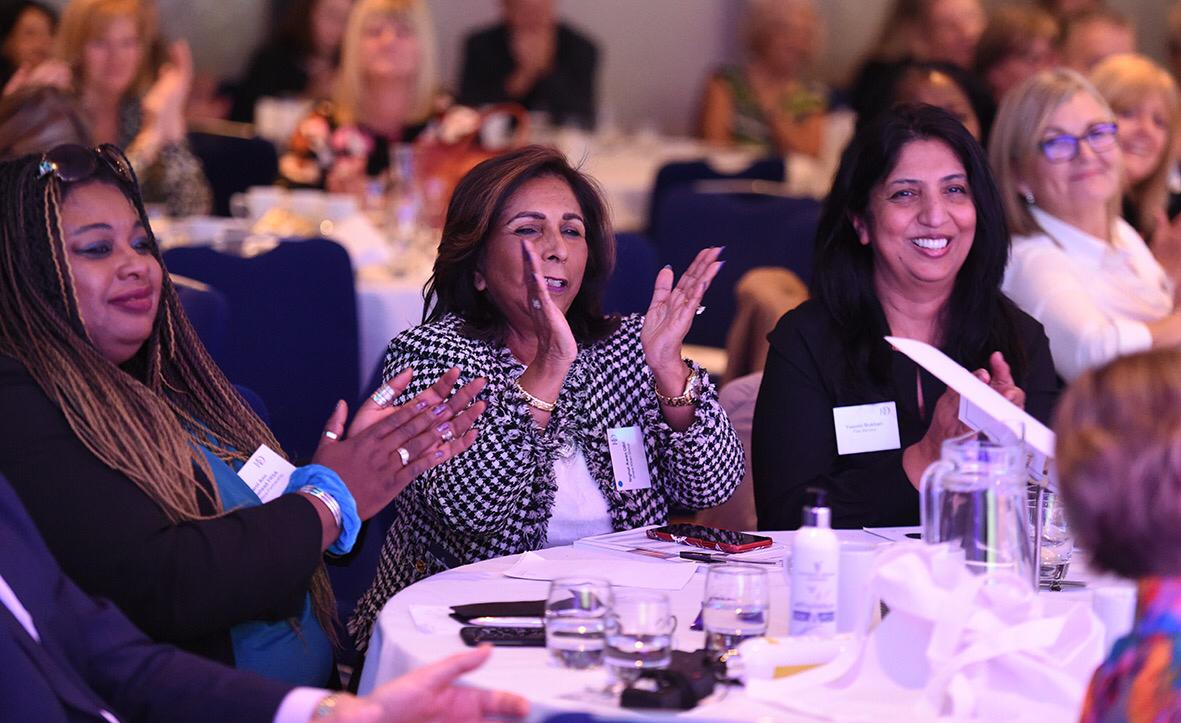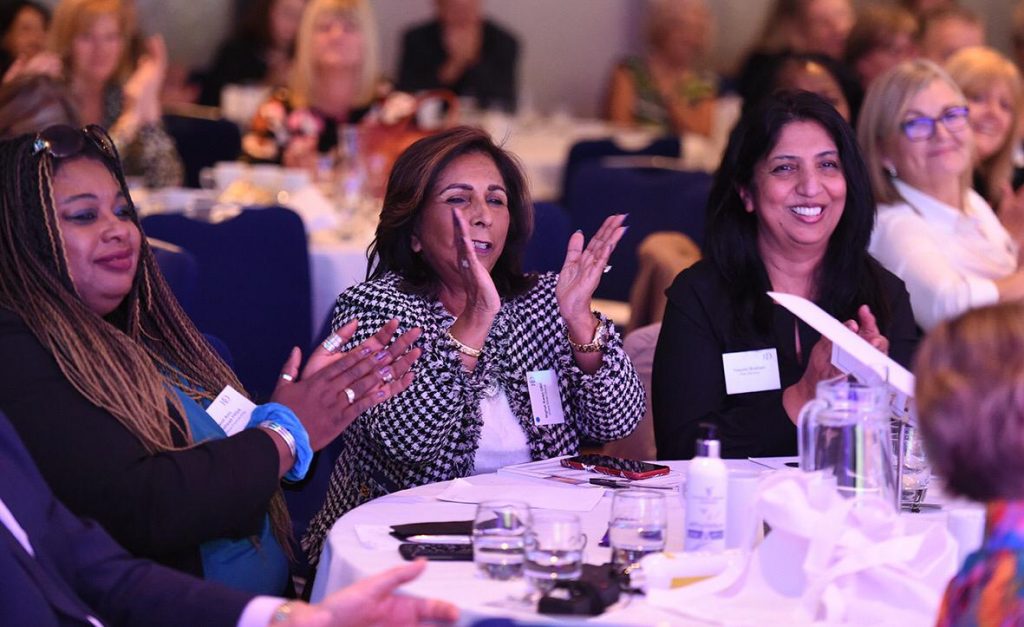 The energetic mum and grandmother has always had a passion for creativity and brand building inspired by her family who operated a textiles business in the 70s and 80s.
She launched her first business, fashion boutique Je T'Aime, in 1974, which she grew to several boutiques across South Manchester and Cheshire before going on to co-found restaurant chain Shere Khan with her husband Rafique in 1987.
The restaurant was a new twist on the Indian food concept. It brought a new premium look to the 'Curry Mile' in Manchester and took Indian dining to a whole new level with high-class décor and ambiance serving authentic Indian food to be enjoyed by entire families, friends as well as professionals.
The brand later introduced a 'casual dining' concept with the launch of a Shere Khan outlet within the Trafford Centre, later expanding nationwide.
However, in the early 1990s, Nighat learned she had thyroid cancer and a motor neurone disease which left her paralysed down her left side.
While she was in her hospital bed, Nighat remained with a positive attitude and decided to direct her energy to launch a new floristry brand, Suki International. The aim was to help families in Bangladesh by selling their raffia baskets into British floristry. Suki International was eventually bought by Interflora.
After a spell on the board of Interflora, she returned to the restaurant business and eventually expanded into the property sector too.
Nighat, who has been recognised with many business accolades and was awarded an OBE in 2004 in recognition of her services to export and to charity, says throughout her entrepreneurial career, being able to give back to the community and charity has remained at the core of what she does.
"People often ask me what keeps me going and honestly, if your work makes you happy, then it never feels like work. And if you can give back on top of that, then in my eyes, that's real happiness."
Over the past decade Nighat has acted as trustee for Kingfisher in Business and Community,  was an ambassador for Cancer Research UK as well as Oxfam, and was previously chair of Mosaic, a Princes Trust initiative.
She also hosted the Greater Manchester Mayor's inaugural Winter Wonderland charity ball raising money for Burnham's homelessness charity, A Bed for Every Night.
Nighat recently travelled back from Pakistan having raised £40,000 to help victims of the recent flooding in the country.
Earlier this month she was also appointed charity ambassador for Radiotherapy UK.
"My work has allowed me to be able to give back through various charitable initiatives," she says.
"Charity has always been close to my heart, and I want to be able to give back in any way that I can.
"The last two to three years have been full of challenges and we're living in uncertain times, people need help more than ever, and I want to be able to continue to give back and help make a difference in people's lives, both here in the UK and internationally.
"This is what gets me out of bed, it gives me the energy to do more for the communities around me."