Engineering group strengthens project management offer with acquisition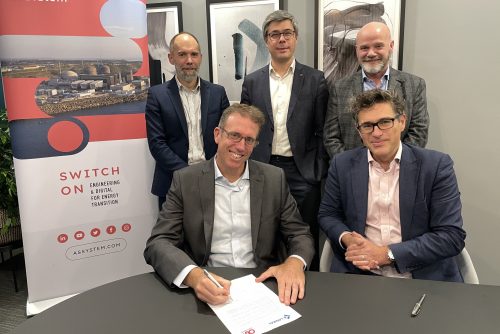 A Blackburn-based international engineering and digital services group has acquired a project management and controls group, for an undisclosed sum.
Assystem Group, which has its UK base in Lancashire, has bought LogiKal, which operates in the UK and Asia-Pacific markets and generates annual revenue of around £15m, of which 65% is in the UK.
This should significantly strengthen Assystem's project management services offer by bringing more than 100 skilled project management professionals into the group.
Assystem provides a project management office service underpinned by digital solutions. Similarly, LogiKal leverages its digital capabilities and innovative tools to implement integrated controls for projects.
Both companies have a footprint in key programmes such as the UK's high speed rail route (HS2), Lower Thames Crossing and National Grid.
Internationally LogiKal also brings experience from major projects including the Mass Transit Railway (MTR) in Hong Kong and the Sydney Metro.
By joining the Assystem Group, LogiKal will be able to tap into complementary service offers, which include commercial management, environmental, consents and engagement services, and enjoy the potential to access international markets across Assystem's 10 existing countries of operation.
LogiKal will also gain greater access to the UK's key low carbon energy projects, including nuclear, fusion, renewables and hydrogen infrastructure, affording its staff the opportunity to join Assystem's Switcher community, and play a bigger role in supporting the global energy transition, which is the focal point of Assystem's Switch On initiative.
Assystem is committed to tackling climate change and is active in driving the switch to a net zero economy through the delivery of low carbon energy and infrastructure projects.
Christian Jeanneau, Assystem's senior vice president – digital, said: "Assystem's ambition is to accelerate the convergence of engineering and project management through digital. By bringing LogiKal into the Assystem corporate family we are taking a step further towards achieving this."
Bryn Lockett, LogiKal's CEO, said: "Joining Assystem on its mission to support the drive to net zero will provide many opportunities to get involved in a range of exciting energy projects in the UK and around the world, as well as enhancing our well established offer to the rail and infrastructure sectors. We are elated to be joining the group's Switcher community to support global efforts to address climate change."