Further falls in NW business confidence, latest barometer reading shows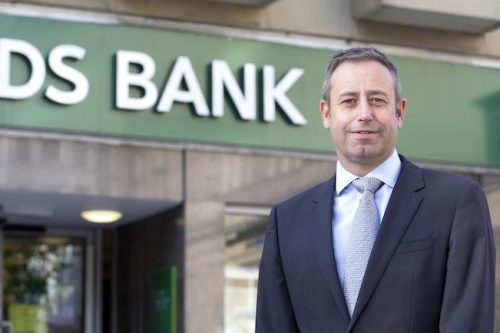 Business confidence in the North West fell 19 points during November to nine per cent, according to the latest Business Barometer from Lloyds Bank Commercial Banking – conducted between November 1-15, before the Chancellor's Autumn Statement announcement on November 17.
Companies in the region reported lower confidence in their own business prospects month-on-month, down 15 points at 18%. When taken alongside their optimism in the economy, down 24 points to one per cent, this gives a headline confidence reading of nine per cent.
North West businesses identified their top target areas for growth in the next six months as evolving their offering (42%), investing in their teams (39%) and investing in sustainability (35%).
The Business Barometer, which questions 1,200 businesses monthly, provides early signals about UK economic trends both regionally and nationwide.
A net balance of 17% of North West businesses expect to increase staff levels over the next year, down 29 points on past month.
Overall UK business confidence fell five points during November, but remained positive at 10%. Firms' outlook on their future trading prospects was down two points to 25%, and their optimism in the wider economy dropped four points to minus two per cent. Despite a seven-point dip, UK businesses remained positive about hiring intentions with 14% of firms aiming to create new jobs in the next 12 months.
All UK regions and nations, apart from the South East, reported a positive confidence reading in November, with seven recording a month-on-month increase in confidence.
Of those recording an increase in confidence, Scotland (up 19 points to 24%), Wales (up 12 points to 17%) and the South West (up nine points to five per cent) saw the largest monthly changes, with Scotland now the most optimistic overall.
Martyn Kendrick, regional director for the North West at Lloyds Bank Commercial Banking, said: "A dip in optimism amid reports of recession shouldn't come as a surprise. But we can be encouraged by the fact that North West firms' plans to invest in sustainable measures over the next six months and almost a fifth are still intending on creating new jobs."
Business confidence in retail increased to 15% (up from nine per cent), perhaps reflecting a renewed confidence in trading prospects ahead of the festive season.
However, business confidence in the manufacturing sector fell for the sixth month in a row, to four per cent, down nine points, the lowest confidence level since early 2021.
The construction sector held gains made in October, remaining unchanged at 20%, although this level still remains weaker than in the first half of the year.