Mercia swoops for SME lender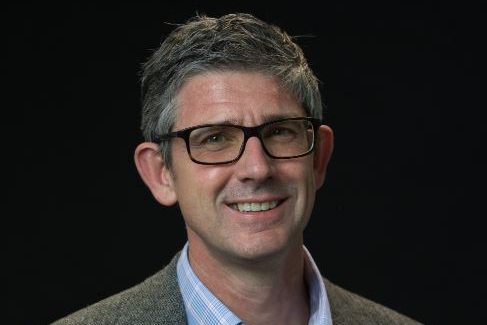 Fund manager Mercia has bought SME lender Frontier Development Capital (FDC) in a deal worth up to £9.5m.
The deal brings together two Midlands-headquartered organisations focused on businesses in the UK regions.
Mercia chief executive Mark Payton said the acquisition "represents an important strategic milestone" for the company.
FDC, which is based in Birmingham and has offices in Manchester and Bristol, was launched in 2016 and now has £415m of funds under management.
It was majority-owned by its senior management team and other staff, who are all remaining with the enlarged group. FDC will continue to operate under its own brand.
Payton said: "Sue Summers and her team have built an outstanding and highly regarded UK lender and the acquisition will bring complementary capital, capabilities and reach across the UK's regions, whilst also seeing our AuM [assets under management] grow to c.£1.4bn."
FDC has built loan portfolios of around 100 companies, predominantly located across the Midlands and the North of England.
The deal will see Mercia pay £5.5m initially, plus FDC's net cash position of around £1.5m. A further £4.0m will be paid over the next two years, dependent on achieving performance targets.
Sue Summers, chief executive of FDC, added: "Mercia has long been a business we've admired. Our shared passion for helping some of the UK's most exciting SMEs to thrive through supportive capital, makes Mercia the natural partner of choice as we look to continue the growth we have experienced since launching in 2016."
The deal will see Mercia plug a gap in its offer with Payton acknowledging "debt has been something that we lacked as a capability on a regional basis in the Midlands".
Mercia's existing lending parameters are between £0.2m-£1.0m while FDC typically makes commercial loans of at least £2.0m.
"We've known each other not because we've been competing with each other, but because we've been operating in different parts of an adjacent market," he told TheBusinessDesk.com.
"It makes perfect sense for us in terms of the size of debt cheques we can deploy, as well as actually strengthening our position in the Midlands."
Mercia's acquisition of FDC follows on from its 2016 takeover of Enterprise Ventures and its 2019 purchase of the venture capital trust fund management business of NVM Private Equity.
"It's no coincidence we've made an acquisition almost every three years," said Payton. "That's because actually doing a deal, which is the exciting bit, is not where the value is realised. It is integrating that deal and the subsequent value that comes out of it that's really important and key."
Mercia also released its financial figures for the six months to September, a period Payton described as one of "steady momentum".
He added: "Where every direction one faces is uncertainty and head-scratching, then steady, consistent, dependable momentum is a good place to be – and a place that we're very comfortable being."
Assets under management increased by £20m from March, to £980m. New capital of £54m raised by its retail EIS and Northern VCTs during the six-month period was partially offset by "downward valuation movements" in AIM-quoted VCT portfolio companies, including musicMagpie which saw a 75% drop in its share price in the period.
However Payton said: "Though the public markets may be stressed, Mercia is not".
He remains confident the business will achieve the goals it set out in early 2021.
He added: "At this midpoint in our current three-year Mercia '20:20′ strategic plan, we remain confident that we will achieve our goals of £60.0million in cumulative pre-tax profits and c.£600million cumulative growth in AuM by 31 March 2024.
"With the acquisition of FDC alongside organic growth in FuM, AuM is now c.£1.4billion. The positive progress being made against these twin goals continues to underpin our progressive dividend policy."