Sosandar posts a second six month profit, driven by soaring sales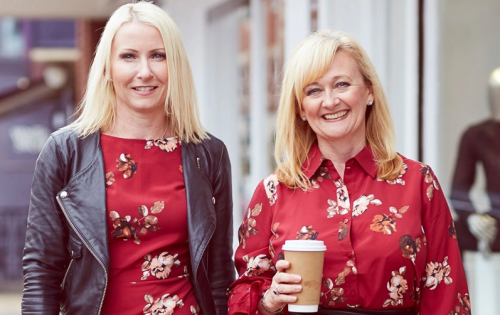 A strong first half performance has helped Cheshire-based online fashion brand, Sosandar, swing from loss to profit and maintain its bullish progress in sales.
Turnover of £21m in the six months to September 30, 2022, represented a 72% increase on the same period a year ago. A £77,000 pre-tax profit was compared with a £1.077m pre-tax loss last year, and is the company's second six-month period of positive profit before tax.
Momentum has continued into the second half of the financial year with record sales months in October and November, trading in line with market expectations for the full financial year, of £42.8m of sales and a pre-tax profit of £2m.
The company had net cash of £4.2m as at September 30, against £7m a year ago, reflecting planned earlier delivery of autumn stock than the prior year to facilitate deliveries into third party partners. In addition, the company is starting to import more via sea freight which changes the working capital cycle, realising significant cost benefit and reducing the environmental impact.
During the reporting period, Sosandar increased orders on its website by 43% to 347,137, of which 80,935 were from brand new customers and 266,202 were from existing customers.
Average order frequency was up eight per cent to 2.41 times, website visits were up 25% to more than 7.7m, strong average order value increased by four per cent to £90, compared with £86 last year, and the number of active customers rose by 33% to 254,601.
The business achieved a successful fast track development of key products, with all identified lines meeting or exceeding internal expectations, as well as strong trading with third parties M&S, Next, John Lewis and The Very Group across all product categories. And Sosandar launched a new partnership with Manchester-based N Brown Group's JD Williams on a wholesale agreement in September.
Sosandar has reported a strong start to the second half of fiscal year 2023, with record sales months delivered in October and then November. Black Friday saw a record number of visits to Sosandar.com and the strongest sales week on record for its third party partners, with margins increasing on the first half.
Co-CEOs, Ali Hall and Julie Lavington, said: "We are very pleased to be reporting a strong performance for the six months ended 30 September 2022, with trading in line with our expectations for full year growth. Our continued revenue growth has enabled us to reach a significant milestone in delivering another six months of profitability, achieving a substantial swing from a loss of £1.1m in the same period last year to a profit before tax of £0.1m for the current period.
"This performance is a testament to the relevance of our strategy, unique and broad product offering and ever-increasing brand awareness, which has enabled us to continue to deliver for our customers, despite the challenging macroeconomic backdrop."
They added: "Second half trading to date has built on the momentum we saw in the first half. Pleasingly, throughout October and November we delivered two record months of sales with this culminating in an extremely successful Black Friday period which saw a record number of visits to Sosandar.com and the strongest sales week on record for our third party partners, with margins increasing compared with the first half of the financial year. In addition, whilst discounts were on offer, gross margins remained stable resulting in two further months of profitability.
"Looking ahead, whilst the external environment remains challenging, it is important to note that, as a business, we have successfully mitigated many of the headwinds we have faced over the past two years. We have a brilliant brand, highly differentiated product that is in demand across all our channels and a great team who constantly execute our strategy well. We continue to trade in line with market expectations for the full year and remain confident in the longer term outlook for the business."