Carr's Group unveils chief financial officer designate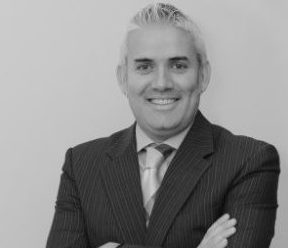 Carr's Group, the Cumbrian agricultural and engineering business, has appointed David White to the board as chief financial officer designate.
He will join the group on January 3, 2023, and become chief financial officer on Neil Austin standing down from the board in mid-January 2023.
David has spent the previous 16 years in a variety of senior finance roles at Aggreko, the international provider of mobile power solutions.
Between 2018 and late 2021, David was finance director of the global products and technology division and, until mid-2022, he served as a senior adviser to the company.
From June 2016 to August 2018 he was Aggreko's financial controller, leading the central team responsible for all financial reporting, strategic planning and financial control across the company.
David has significant international experience, with four years leading Aggreko's finance team and helping to establish new operations in the Middle East. He developed a broader commercial outlook as Aggreko's general manager in the Gulf region, a $100m turnover business with 200 employees in five countries.
David is a Chartered Accountant, qualifying in London in 1997, with time at Ernst & Young as an audit manager and experience at Weir Group.
This appointment follows an extensive recruitment process led by Carr's nomination committee, supported by search consultants.
David White said: "I am thrilled to be joining Carr's at this important time for the group. Following the company's strategic review, Carr's is well positioned, and I look forward to contributing towards its future successes."
Peter Page, executive chair, said: "David brings considerable financial, commercial, and international experience from his time at Aggreko which has equipped him well to lead the group's finance team. With David's involvement, we will fulfil our strategic objectives to generate value for shareholders."