City round-up: Sosandar; Supreme; C4X Discovery Holdings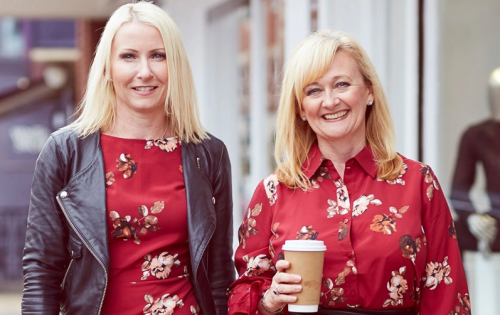 Cheshire-based online fashion brand, Sosandar, issued a trading update this morning revealing record quarterly sales and continuing profitability.
During the three-months to December 31, 2022, revenues hit £11.6m, up 30% year on year, and against £8.9m in the same quarter a year ago.
There was strong revenue growth across all sales channels, with a new record quarter for third party partners.
A fifth consecutive quarter of profitability for the group was also achieved.
Average order value of £106.37, was up 11% from £95.69 in the prior year reflecting customers buying into higher priced items and categories such as outerwear, tailoring and occasion wear
The gross margin Improved at 56.8%, up from 55.8% in Q3 FY22 and a further improvement from 54.4% achieved in H1 FY23
The business had net cash of £4.6m as at 31 December 2022 (£4.2m as at 30 September 2022)
The group's fast-tracked development of specific product categories resonated extremely well with customers, resulting in all identified lines meeting or exceeding management expectations. Across the period, every single product category experienced growth, with knitwear, formal tailoring, coats and partywear performing exceptionally well throughout the Winter season.
The board remains cognisant of the wider macro-economic challenges and regularly reviews market conditions to ensure that Sosandar is well prepared to adapt to customer trends and mitigate all headwinds.
The group's performance in FY23 so far has served to validate the strategy, agile business model, dedicated team and highly differentiated quality product that is in demand across all its channels. As a result, the board confirms that the company continues to trade in line with market expectations – £42.8m revenues and £2m pre-tax profits – for the current financial year.
Co-CEOs, Ali Hall and Julie Lavington, said: "We are pleased to be reporting another record trading performance for Sosandar and a fifth consecutive quarter of profitability for the group.
"The momentum built in H1 has continued and we are thrilled to report both strong revenue growth and improved margins compared with the first half of the financial year. As a result of our strategic initiatives, we had a record number of visits in to Sosandar.com in the quarter and we have seen our customers investing in higher value items throughout the winter season.
"Our agile business model, expanded product offering and ever-increasing brand awareness has allowed us to deliver what our customers want and to continue dressing women to feel sexy and chic."
They added: "Whilst the macro-economic environment remains challenging, and we remain highly vigilant, we continue to demonstrate that our differentiated model is capable of achieving sustained profitable growth. As a management team, we have complete confidence in our brand, unique product, amazing colleagues and our ability to continue executing on our strategy.
"The strength of our brand and product range continues to be recognised by third party retailers and as a result we are really excited by a number of new opportunities for growth being presented to us across various sales channels and territories."
::
Supreme, the Stretford-based manufacturer, supplier, and brand owner of fast-moving consumer products, said third quarter trading was up significantly, against the same period a year ago, with revenue and gross profits ahead by 30%.
The strong performance in the period to Decemver 31, 2022, ensures the group remains well placed to meet market expectations for the year ended March 31, 2023, which were increased in November 2022.
The Group's vaping division has continued its impressive growth trajectory, delivering exceptional organic and acquisitive growth, with Liberty Flights, Cuts Ice and Flavour Core all trading well. Bolstered by its extensive retail distribution network and robust D2C capabilities, Supreme said it remains ideally placed to capitalise on the fast-growing demand in the vaping market.
The group's Lighting division is showing ongoing signs of recovery, reaffirming the temporary nature of the slowdown within the category and across the market. Elsewhere, the Battery division produced another consistent performance.
The remainder of the group remains profitable and resilient.
The company's strong Q3 FY23 performance has ensured Supreme remains well positioned for future growth, underpinning management's confidence in the group's outlook for FY 2024.
Supreme, headed by CEO Sandy Chadha, said it is focused on building on the significant trading momentum generated across the period to deliver on its medium-term strategic priorities.
::
C4X Discovery Holdings, the Manchester-based drugs discovery company, has appointed Nick Ray as chief scientific officer with immediate effect.
Nick, a medicinal chemist by training who joined C4XD in 2016, is currently senior vice president drug discovery, leading the medicinal chemistry, structural analysis and computational chemistry/cheminformatics teams.
He will continue to work closely with Clare Murray, SVP drug discovery, to advance the C4XD Drug Discovery portfolio from target selection through to pre-clinical candidate generation and partnering, and with CTO, Charles Blundell, to continue development of our conformational analysis technology, 4Sight.
Nick has more than 30 years' experience leading key programmes at large multi-national companies including Rhône-Poulenc, Celltech and Argenta/Charles River, in the therapeutic areas of oncology, respiratory diseases, inflammation, CNS, pain and metabolic diseases.
Eight of these programmes have progressed into the clinic to date. As head of the chemistry department at Charles River's Harlow UK site, Nick was responsible for more than 70 chemists, fostering both the importance of strong medicinal and synthetic chemistry skills and championing professional development for his team, winning the Royal Society of Chemistry Retrosynthesis competition in 2015.
He is a named inventor on more than 75 patents and patent applications and has published 21 papers and presentation abstracts. Nick holds a PhD in organic chemistry from the University of Birmingham.
Clive Dix, CEO of C4XD, said: "Nick has played a key role in the growth of C4XD and its reputation as a leading drug discovery company. Since joining the company in 2016, his in-depth scientific expertise, particularly in medicinal and computational chemistry, has enabled C4XD to develop a growing portfolio of high quality small molecule drug discovery programmes, the very core of our business.
"Nick is highly respected both within C4XD and across our industry, and more recently, he has made a significant contribution to the commercial side of the business with the successful partnering of our IL-17A Inhibitor programme with Sanofi and our NRF2 Activator programme with AstraZeneca. We are delighted to announce his promotion to chief scientific officer."