City round-up: N Brown Group; Very Group; Franchise Brands; K3 Business Technology Group; Dechra Pharmaceuticals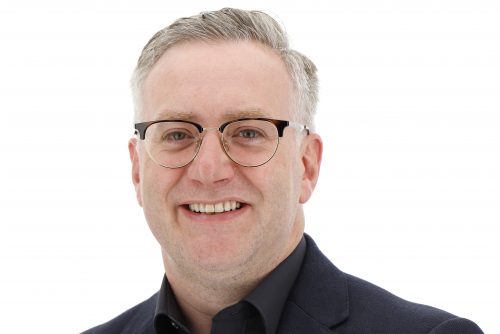 N Brown Group, the Manchester-based inclusive fashion and homeware digital retailer, which this week settled a £49.5m legal case, said Christmas trading was in line with management expectations, despite the well-documented cost of living pressures that continued to impact customers during the third quarter.
Product revenue in the period until December 31, 2022, performed in line with Q2 trends and expectations, with customers more intentional in their spend during the period, buying what they need or what they love, with a greater focus towards either the value or premium end of the group's ranges.
Product mix, returns rates and credit arrears rates have broadly returned to pre-pandemic norms.
Financial Services revenue has reduced, driven by the softening in retail sales in the first half. This has been partially offset by a greater proportion of customers utilising the credit option.
At December 31, 2022, the group had unsecured net cash of £82.9m, which is in line with the prior year total of £83.4m. The group also has access to a RCF of £100m and an overdraft of £12.5m, both fully undrawn, which, combined with the unsecured net cash, resulted in period end total accessible liquidity of almost £200m.
As announced on January 9, 2023, a payment of £49.5m is being processed relating to the settlement of a legal dispute with Allianz. After satisfying this, the group will retain a strong unsecured net cash position of around £30m, with both the RCF and overdraft facilities remaining undrawn.
With peak season behind it, the group expects Q4 to be softer than Q3, in what are typically its quietest months of the year. Against this retail backdrop and assuming a continuation of the trends seen in Financial Services revenue and margin, N Brown expects FY23 adjusted EBITDA to be in line with market consensus of £57.5m as at January 11, 2023.
Chief executive, Steve Johnson, said: "We have traded in line with our expectations through a challenging period, as customers continue to be more cautious with their discretionary spending in the face of the various, well documented consumer pressures.
"Although we are cautious about the macro environment over the next 12 months, we remain confident in the resilience of our business and in the strategic investments which we are making for the long term."
::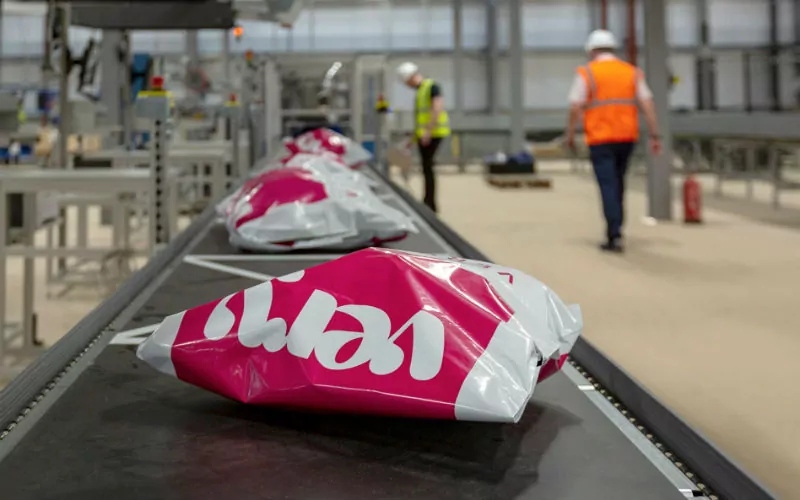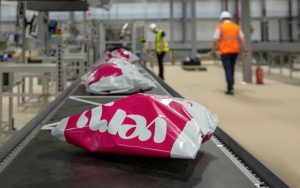 Liverpool-based online retailer, Very Group, which is behind the Very and Littlewoods brands, revealed strong trading during the seven week period covering Blac Friday and Christmas.
In an update today it said Very retail sales grew 2.2% compared with the corresponding period in 2021, when Omicron drove strong performance among UK online retailers. Compared with the corresponding period in 2019 (pre-pandemic), Very retail sales grew 19.6%.
Toys, gifts and beauty (+17.7% YoY), and home (+10.2% YoY) were the standout categories. Games consoles and Ninja air fryers were among the best selling items, and the fastest order of Christmas 2022 was processed in 10 minutes, 30 seconds at the group's highly automated fulfilment centre, Skygate.
Lionel Desclée, group CEO, said: "Our team pulled out all the stops to deliver an amazing Christmas for the families we serve and a strong trading performance for the period.
"We recorded year-on-year growth in Very and grew market share despite the challenging backdrop. As expected, our customers prioritised toys, gifts and beauty items for their loved ones, justifying our decision to invest in stock within the category.
"Our performance was underpinned by our trusted supplier and delivery partner relationships and our highly automated fulfilment centre, Skygate, which allowed us to meet our customers' expectations throughout the festive period."
He added: "The impact of the high cost of living will create challenges for all retailers in the year ahead, but we're confident that our combination of online retail and flexible ways to pay will continue to offer our customers the convenience, value and flexibility they need."
::
Macclesfield-based multi-brand franchise business, Franchise Brands, said it expects its adjusted EBITDA and adjusted EPS for the year to December 31, 2022, to be slightly ahead of recently increased current consensus market expectations of revenue of £98.75m, adjusted EBITDA of £14.73m and adjusted EPS of 7.70p.
Trading in the second half of the year remained strong in the B2B division, which includes Metro Rod, Willow Pumps, and Filta UK, and Filta North America, the group's two largest businesses.
The B2B division in the UK has had an excellent year with system sales in Metro Rod and Metro Plumb growing by 19% to reach £60m. This growth was underpinned by continuing initiatives to widen and deepen the services offered by franchisees.
The development of Metro Plumb is also accelerating with system sales increasing by 31% in 2022. Franchisees experienced strong growth in their businesses, with one of the 42 Metro Rod franchisees exceeding £3m in sales for the first time, another five exceeding £2m in sales, and 27 exceeding £1m in sales.
The B2C division, which comprises ChipsAway, Ovenclean and Barking Mad, continued to face headwinds in the last six months, with reduced levels of franchise recruitment and retention due to the current robust employment market. While the board considers that these headwinds are temporary in nature, it is undertaking a strategic review of the group's B2C operations given the greater opportunities for both organic and acquisitive growth within the B2B sector.
Stephen Hemsley, executive chairman, said: "I am particularly pleased with our performance in 2022 which has been another year of strong growth for the group. The Filta businesses have been integrated faster than expected and have made an excellent contribution in the year, with many more opportunities identified for development in the future.
"It is a credit to the team at Metro Rod and Metro Plumb that they have now achieved £60m in system sales in 2022, up from £50m in 2021, together with significant growth in profitability."
He added: "Following the successful integration of Filta, our B2B businesses offer a significant opportunity to capture an increasing share of their large, fragmented markets where scale and our ability to serve customers through our one-stop range of services is becoming more of a competitive advantage.
"In the B2B markets we are also able to leverage our core central services, in particular technology, increase our international footprint and selectively acquire businesses that extend and complement our existing portfolio."
::
Salford software group K3 Business Technology Group, which provides business‐critical software solutions focused on fashion and apparel brands, continues to make "very encouraging progress" against its strategic plan, and its second half performancde for the year to November 30, 2022, was in line with management expectations.
In an update today, the group, headed by chief executive, Marco Vergani, said revenue for the year is expected to be ahead of last year, with recurring and predictable revenue also higher.
A key measure is the total annualised recurring contract value of software licences from Strategic Products, and this has made a significantly higher contribution year-on-year. This rise reflects existing customers expanding the number of their product licences as well as new customer wins.
Adjusted EBITDA for the financial year FY 2022 is expected to be no less than £5m (2021: £4.4m). The net cash position is expected to close at around £7.1m (2021: £9m). Cash flows in the second half benefited from a 98% renewal rate of product licence and maintenance and support renewals (2021: 98%).
The new financial year has started well, especially for Strategic Products, with both new logos customers and expansion, and cash generation is trending higher year-on-year.
Final results for 2022 are expected to be published towards the end of March 2023.
::
Dechra Pharmaceuticals, the Northwich-based vet products group, announced strong trading in the second quarter of its half year reporting period, resulting in overall revenue growth for the first half of the financial year, against a very tough comparator.
Today's update for the period to December 31, 2022, revealed that the European business, excluding the international division and third party manufacturing, delivered growth of around three per cent at AER and approximately two per cent at CER.
The international division was impacted by the establishment of a new sales and marketing business unit in South Korea to replace a distribution partner and consequently no revenue was recognised in that territory during the period.
Integration of both acquisitions made at the start of the current financial year, Piedmont Animal Health and Med-Pharmex, is progressing well.
The outlook for the full financial year remains positive and the board continues to be confident in achieving current market expectations, which are underlying EBIT of £191m, based on the average of 11 analyst estimates, all of which have been updated since announcing 2022 preliminary results on September 5, 2022.
As previously outlined, on October 20, 2022, the balance of both revenue and profit will be more second half weighted. longer term, the board is confident in the historical resilience of the animal healthcare market and the positioning of Dechra within it.
Chief executive, Ian Page, said: "I am pleased with how the group has delivered revenue growth in the first half of our financial year, with our core markets of Europe and North America both having performed well.
"Although revenue growth has, as expected, slowed from the extraordinary levels of the past two years, we continue to remain agile in responding to market conditions and our product portfolio is resilient in times of global economic uncertainty.
"We remain confident in our future prospects given our recently expanded pipeline, which is stronger than ever, the synergies expected to be realised from the integration of Med-Pharmex, and the benefits from increased pet ownership seen during the COVID-19 pandemic."
Dr Mike Mitchell and Dr Julie Simmonds, analysts with investment bank Panmure Gordon, said: "Dechra's first half trading update sees the company report a strong second quarter, supporting a positive outlook for the full financial year where the board is 'confident in achieving current market expectations'.
"Post-pandemic normalisation of market dynamics continues – albeit this is taking longer in North America compared with Europe, as reflected by double digit CER revenue growth rates in the former – and integration of the most recent acquisitions is 'progressing well'.
"While we make no changes to our forecasts, we believe the current share price unduly discounts the stock in the context of peers even accounting for the subsector sell-off, and we move our target price to 3310p (previously 3790p) while raising our recommendation to Buy (previously Hold)."