City round-up: Assura; Yourgene; Iceland Foods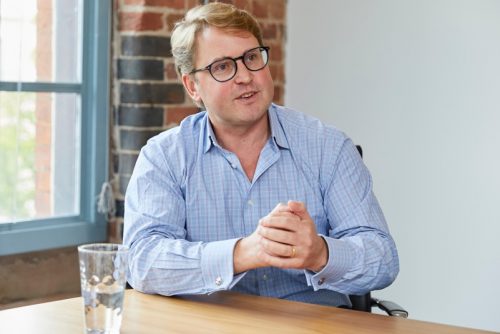 Warrington-based healthcare property group, Assura, delivered good progress in its third quarter, to December 31, 2022, it said today.
It now has a portfolio of 607 properties with an annualised rent roll of £141.6m, including seven additions completed for a total of £47m, four acquisitions for £11m and three development completions for £36m, including the £23m West Midlands Ambulance Hub.
One development was started on site in the reporting period, a €6m primary care centre in Kilbeggan, the first forward-funding deal in Ireland.
Assura also completed the disposal of four properties for £3m at prices in line with September book values.
The group is currently on site with 11 developments, involving a total cost of £121m (September 2022: 13, £153m) of which £48m has been spent to date.
There is an immediate development pipeline of 10 schemes, where the group would normally expect to be on site within 12 months, at total cost of £82m (September 2022: 10, £83m). However, the group said it continues to experience some delays to construction timetables and start dates.
There were 37 lease re-gears covering £8.3m of existing rent roll in the current pipeline during the quarter, with a pipeline of 18 capital asset enhancement projects, with a projected spend £14.3m, over the next two years.
As at December 31, 2022, net debt stood at £1.122bn with cash and undrawn facilities of £255m. All drawn facilities are unsecured with fixed interest and weighted average maturity 7.25 years.
Chief executive, Jonathan Murphy, said: "Assura has delivered another period of good progress and disciplined activity. Three developments and three asset enhancement projects reached practical completion, providing high quality new or improved premises for nearly 100,000 patients. Our on-site activities progressed well, with a further 11 developments and seven asset enhancement projects on track to complete in the coming months. This includes initiating our first forward-funding deal in Ireland.
"We have a strong market position, balance sheet and pipeline of growth opportunities and will continue to deploy capital in a disciplined manner."
He added: "The NHS continues to face tremendous pressure and the need to invest in high quality primary care to help alleviate this position has never been greater. Assura remains committed to working closely with the NHS to provide crucial primary care infrastructure, while continuing to progress its proven strategy and deliver attractive returns for shareholders."
::
Singer Capital Markets has issued a Buy note on Manchester medical research group, Yourgene, after its recent fund raise.
Shortly before Christmas the group raised £6.4m in a share placing in order "to secure the future of the business".
It also revealed it was "in advanced discussions regarding a possible divestment" and was in separate negotiations about "a possible strategic investment".
Its share price has been in decline for the past two years, losing 90% of its value to close on December 21, at 1.6p. But the fundraising was priced at 0.3p per share.
Today, Chris Glasper and Carl Keegan, of Singer Capital Markets, said: "Yourgene has raised £7.3m via a heavily discounted capital raise to support working capital and facilitate further cost saving measures. Additional sources of capital are being actively pursued, which would further strengthen the balance sheet.
"With the balance sheet position improving and growth in the core business returning, the cost base is being rightsized to deliver profitable growth. The pipeline of opportunities remains strong, with the principal challenge remaining converting these in a timely manner.
"We revise our forecasts prudently to the lower end of management's guidance, which we hope will provide scope for outperformance in due course. Our new TP is 1p, which represents material upside from the current share price."
::
The power base has shifted at Deeside foods group Iceland.
Writing in a tweet over the weekend, Richard Walker, son of founder and chairman Malcolm Walker, said: "Hughely honoured to take up my new job as Executive Chairman of @IcelandFoods – a position my dad has filled with total passion & dedication since 1970. Delighted he remains fully committed to bringing us ideas & telling us how it should be done in his continuing role as Founder."
Malcolm Walker founded the foods business in Oswestry in 1970. He will remain on the board following the latest moves.
Richard has been managing director since 2018, and co-runs the business alongside Iceland CEO and co-owner Tarsem Dhaliwal.
He joined the company 11 years ago, starting on the shop floor, then as a store manager in Twickenham, before moving into head office roles.