North West business briefs: Two Zero; Sandon Global; JJO; MGISS; JMW; Sambro International; Royal Institution
A Lancashire company which manufactures high-performance compression springs for motorsport, space and defence markets has set its sights on doubling in size in the next three years. Melling Performance Springs, based in Lytham St Annes, is taking part in the Two Zero Scaleup Leaders Network, funded by Lancashire County Council.
Originally founded in 1996 as Performance Springs, the company faced administration in early 2020 and was purchased by Melling Engine Parts, based in Michigan, USA. It has since grown to £3m turnover, growing from 23 staff to 44, and has expanded into additional space next door to its facility. The company is now looking to grow to £6m turnover by 2025-26 and become what managing director Crispian Knight describes as a 'world class' manufacturer of compression performance springs within the next five to seven years, with the support of the Scaleup Leaders Network programme.
Crispian said: "It's been a huge challenge to get the company back to where I believe it should be and the opportunity to now take it forward is huge. I think we will double in size in the next three-four years and outgrow our current location. There is a lot we need to do to get to that point and I have tried to seek help as part of that journey, including reaching out to Lancashire County Council's scaleup support programme Two Zero."
Two Zero is a business support service for scaleup business leaders in Lancashire. Led by Lancashire County Council, its mission is to help Lancashire's scaleup leaders learn, grow their business 20% and create jobs. Two Zero's Scaleup Leaders Network works with the owners and managers of fast-growing businesses in Lancashire through a combination of coaching and peer sessions, helping them to learn from other businesses on the programme over a 12-month period.
The Scaleup Leaders Network is delivered by Cube Thinking, a Lancashire-based high growth business consultancy which previously delivered Two Zero's highly successful Scaleup Resurgence programme during COVID-19. Melling Performance Springs has received support through the programme to improve employee retention, its supply chain and to develop a strategy for strong future growth.
John Woodruffe, director, Cube Thinking, said: "It has been fantastic working with Melling Performance Springs and the company is already benefiting from the knowledge gained through the masterclasses and peer group sessions. The company's behaviours are now aligned with their scaleup ambitions and we're looking forward to continuing to work with Melling Performance Springs through the Scaleup Leaders Network programme as they progress on their growth journey."
::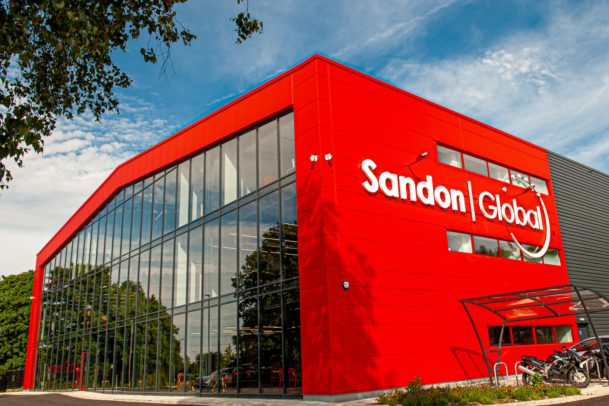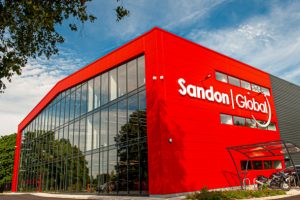 Mayor of the Liverpool City Region, Steve Rotheram, officially opened the new manufacturing and office premises of local engineering firm Sandon Global last week (January 18).
Funded in part with a £2m grant from the Liverpool City Region Combined Authority, the plant is a precision engineering facility producing laser engraved anilox equipment for the international printing industry. Employing 82 staff from the region and supplying almost 70 countries worldwide, the company is going from strength to strength.
John Millington, Sandon Global CEO, said: "Thanks to the commitment of the Liverpool City Region Combined Authority Strategic Investment Fund, we continue to be a leading player in the global print industry and this new state-of-the-art production and office facility enables us to expand our capacity and bring the world to Runcorn to see what true print innovation looks like today.
"The 14,500 sq m site houses our world-leading coating development, laser engraving facilities and single colour Allstein print unit for internal testing, all of which unlock our unique precision anilox engineering capabilities. Alongside this, we have a suite of stylish offices and meeting rooms that reflect our principles of advanced technology, high specification and commitment to quality. With our new headquarters now formally opened, Sandon Global is ready to show the world how our products set the standard for anilox performance."
Steve Rotheram said: "Being a member of the Liverpool City Region means that local businesses in Halton can access funding and growth opportunities that previously might have seemed out of reach. Our area is already home to an abundance of innovative entrepreneurs and local business leaders who possess the skills and ambition to take their company to the next level – but might need a helping hand to make it a reality – and that's where we can help."
::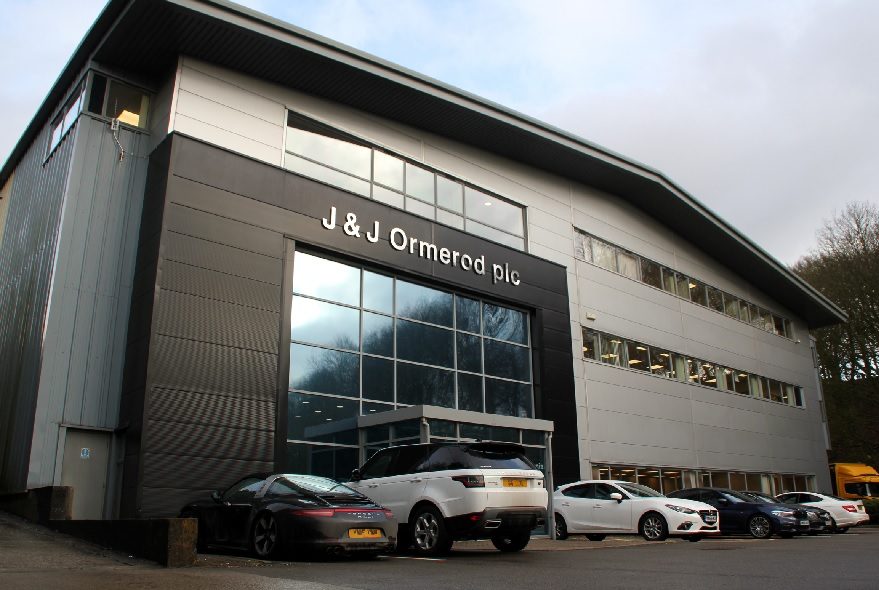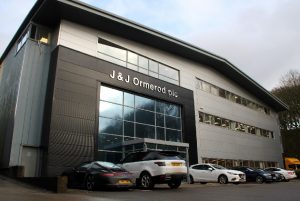 Environmentally-aware kitchen, bedroom and bathroom manufacturer J and J Ormerod is investing £400,000 to install solar panels to reduce energy bills at its main base in Bacup.
The independent company, which has sites across Rossendale in Lancashire, already has green credentials as more than 10 years ago it introduced a waste extraction system coupled with a biomass boiler to turn all waste products into heating for its manufacturing premises. Managing director, Stephen Greenhalgh, said: "We have already switched to motion-sensor LED lighting and power factor correction equipment which regulates the flow of power to machinery so it only gets exactly what it is using and we have won numerous green awards over a number of years."
Stephen said harvesting power from the River Irwell was not an option, so the installation of solar panels was re-examined: "We did due diligence and have selected a provider and we will be installing solar panels on the roof of Olive Mill and Avalon House in Bacup. In four years' time, the panels will have paid for themselves and we will have reduced our energy bills by 10%.
"If it proves its worth, as we expect it to do, then we will be rolling it out across all our company buildings where we can use the power that is generated."
He said the benefits would be two-fold: First, being green is better for the environment and it is an investment in the future for all, and secondly, it is economically smart to be green.
::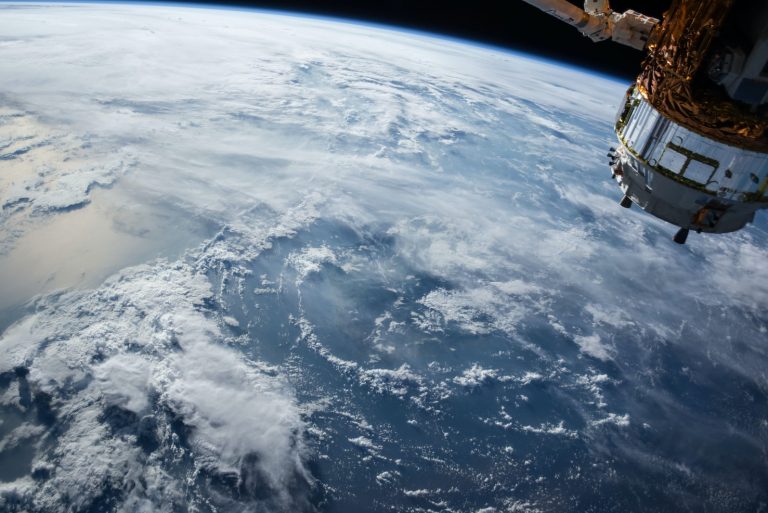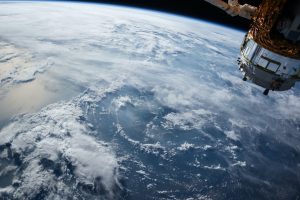 MGISS, a Liverpool-based geospatial technology company, has launched a new project, part-funded by the European Space Agency (ESA), to help minimise nationwide disruptions to gas and water supply.
The project, Interruption Prevention Alert Service (IPAS), will use cutting-edge technology to identify and locate development risks within close proximity of critical utility assets. Gas and water outages caused by developments are a growing problem and IPAS will offer a preventative solution, using satellite data and services to automatically detect changes to the built environment.
The challenges that utilities providers face are also likely to intensify with the Government's anticipated easing of UK planning laws as part of the Levelling Up and Regeneration Bill, along with proposed additional investment in infrastructure and housebuilding. To ensure these relaxations do not negatively impact on critical utility assets, a robust, platform-based risk alert service is required to support gas and water providers in minimising supply disruptions.
It is expected that the IPAS project will also deliver added-value outcomes to utility suppliers, including cost savings and a reduction in carbon emissions, supporting the development of a sustainable utility network. The €1m project, supported by €500,000 of match funding from ESA, will run for an initial two years to test its technical and commercial viability, and to develop a go-to-market plan.
Michael Darracott, MGISS managing director, said: "I'm looking forward to working with our partners to promote the value of capturing, using, maintaining, and leveraging accurate and reliable geospatial data. We already have a significant amount of interest from operators within the water and gas sectors, and we envisage wider potential in other sectors of the UK and global economies."
::
The JMW employment team has been appointed to the British Medical Association's (BMA) legal panel to provide support to its members.
The BMA, founded in 1832, has more than 170,000 members and is the professional body and trade union for doctors. The organisation offers representation and expert guidance to its members and is an important addition to the JMW employment team's portfolio of clients.
The team, ranked in the legal directories Chambers and Partners and The Legal 500, is led by Paul Chamberlain, a UK employment law specialist who is described in Chambers as being "very professional and extremely knowledgeable".
He said: "The BMA has tasked us with providing its members with legal support well including representing them in the Employment Tribunal and County Court where necessary.
"We won our appointment based on a number of key factors, including our reputation as a national firm with excellent employment law and employment litigation experience, our ability to conduct Tribunal cases in all four nations and our being able to offer the BMA a team of accomplished employment law partners and solicitors operating at a senior level. Being appointed to the BMA panel after an extremely competitive tender process is testament to the talent, expertise and hard work of our team."
::
Sambro International, the Bury-based toy manufacturer and distributor, has sealed a contract renewal with global entertainment company, Paramount, to continue licensing toys for notable brands in its growing portfolio in the UK and EMEA regions.
The global supplier of licensed and own brand children's toys has extended its contract with Paramount Consumer Products for another three years, commencing January 2023, distributing numerous product lines across the UK and EME regions, including many of the Benelux, GAS, CEE and Nordic regions. The contract includes all key franchises including PAW Patrol and Pinkfong Baby Shark covering Sambro's key categories of arts and crafts, plush, outdoors, and novelty products.
Building on its extensive experience and having worked on PAW Patrol since 2015, Sambro will extend its PAW Patrol arts and craft offering, with some key new lines such as the Spiral Art Pup Pad and Wobble Head Paint Your Own Pup, plus its own IP developed lines including Felties, Puzzle Palz and Bops N Tops.
Baby Shark, one of the most notable IPs of The Pinkfong Company, will focus on outdoor toy ranges featuring a selection of inflatable water sport products, including swim rings, beach balls, inflatables, and water blasters perfect for the summer months.
Clare Rix, brand and licensing director at Sambro, said: "Paramount has an impressive portfolio of amazing brands, so the continuation of our relationship is incredibly exciting for us and we're looking forward to working further with the team in the coming years. We've worked hard with the commercial team to shape out the new contract and are now excited to kick-start our 2024 development early this year."
::
One of Liverpool's oldest buildings has opened as a classic cocktail bar, housing three themed rooms, The Reading Room, The Habitat Room and The Exhibition Room.
The Royal Institution which opened in 1814 as an organisation promoting literature, science and art, went on to receive its royal charter in 1821. Now owned by St Hospitality – the group behind Castle Street Townhouse and Seel St Venue – the team strives to keep The Royal Institution's foundations of its history and themes, most notably John James Audubon's 'Birds of America' exhibition of the early 1800s.
In homage, St Hospitality has designed the bar's interior according to the rich cultural history of the building that the team is privileged to embrace. The three intimate rooms, which are all available for private hire separately or for the full venue, are connected by an impressive and grand entrance hall.
The Exhibition Room is centred around the fully stocked bar, making it the heart of the venue. Honouring the origins of the building, Birds of America themed decor alongside fixed plush seating and an impressive wooden bar top are prominent throughout.
The Habitat Room, which guests will find tucked away to the rear of the building, boasts privacy. A quieter, intimate setting, for date nights, casual cocktails or perfect for private hire, the green interior matched with eccentric animal-themed interiors, plus an open fireplace provides elegant surroundings. The Reading Room is a rich red room that gives a nod to a speakeasy style cocktail bar, paired with contemporary decor.
Also offering cocktail masterclasses, The Royal Institution will provide groups with an informative, fun cocktail making afternoon where guests can learn more about how to make cocktails before enjoying them.