Moshiri denies Everton is for sale, but he is in talks with 'specialist sports investors'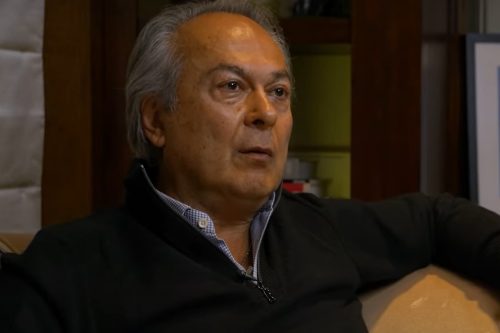 Everton FC owner, Farhad Moshiri, has denied reports that the club is for sale.
However, he did confirm he is in negotiations with specialist sport investors to add firepower to the club's finances, particularly for its new stadium at Bramley-Moore Dock.
The Guardian newspaper has reported Mr Moshiri, who bought the Premier League club in February 2016, has put the Blues up for sale, while the Mirror claims he is open to either a full or partial takeover of the business.
It is claimed he is seeking £500m for a full sale.
In a recent radio interview, the British-Iranian businessman revealed that the cost for the stadium has increased from £500m to £760m.
But in an interview with a fans' representative he denied he has put the club on the block.
Jazz Bal, chair of the Everton Fan Advisory Board, asked Mr Moshiri directly whether the club is now up for sale, to which he responded: "The club is not for sale, but I have been talking to top investors of real quality to bridge a gap on the stadium.
"I can do it myself. I want to bring top sport investors into Everton for some of the reasons that the fans want, improvement, more talent, and we are close to having a deal done."
He added: "It's not selling the club at all. It's just bringing in more expertise, in terms of global sponsorship, in terms of commercial development and a lot of specialist sport investors have this pool of knowledge, and that is to secure that for Everton."
The owner gave the interview prior to the Blues' away fixture at West Ham last Saturday, which they lost 2-0, resulting in the dismissal of manager, Frank Lampard.
The loss left the club second from bottom of the Premier League, on goal difference, and in danger of a catastrophic relegation to the Championship, which some observers believe could result in its administration or liquidation.
However, the owner sought to calm fears in his interview, saying the board has a plan to remedy the bleak situation.