New US suitors linked in latest bid for Everton FC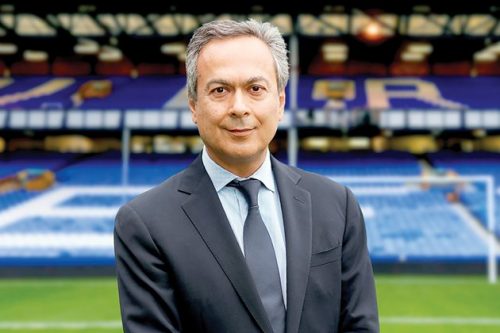 Premier League side Everton FC is attracting further interest from potential US suitors, including the nephew of billionaire businessman and philanthropist George Soros.
Last week it was reported that Blues owner, Farhad Moshiri, was in talks with Minnesota businessman, Maciek Kaminski, regarding a possible £400m offer to buy the Merseyside club.
Mr Kaminski, a former manager of funds involving investments in Poland, built his wealth in commercial property deals in Minneapolis, the largest city in Minnesota. He is current CEO of Talon Real Estate.
However, those close to the talks cautioned that a deal was far from certain.
Now, US news outlet Bloomberg, says a US special purpose acquisition company (SPAC) is in contact with the club.
Cayman Islands-based LAMF Global Ventures Corp. I is co-led by Jeffrey Soros.
Together with fellow LA-based producer, Simon Horsman, LAMF also numbers former Everton director and renowned sports dealmaker, Keith Harris, as a senior adviser.
The SPAC raised $253m in November 2021 through an initial public offering. LAMF Global Ventures had $263m in assets as at June 2022.
Bloomberg claims talks are currently ongoing between LAMF and Everton, although, again, there is no certainty of a successful conclusion.
It is understood Everton is just one of several potential European targets for LAMF.
English football clubs have become a more attractive target for US investors following sterling's recent collapse against the US dollar.
LAMF – Los Angeles Media Fund – was launched by Soros and Horsman in 2014 as a multi-faceted entertainment company with a primary focus on the development, financing and production of features, documentaries and TV. It has since launched a sports management firm.
In June this year Everton was linked with a potential takeover by a US consortium involving Mr Kaminski, former Manchester United and Chelsea chief executive, Peter Kenyon, and American businessman John Thornton.
Mr Moshiri bought a 49.9% stake in Everton in 2016 and now owns 94.1%. He reportedly values the club at £500m.
He has provided around £500m of funding for the club since the acquisition, and is largely financing the ongoing construction of the club's new £505m, 52,888-seat stadium at Bramley-Moore Dock.
His total commitment to Everton, including share purchases, loans and equity and further undrawn commitments, is valued at approximately £830m.