BT to recruit 29 Manchester graduates and apprentices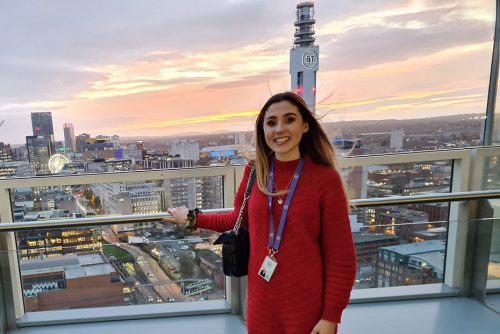 BT Group plans to recruit 29 apprentices and graduates in Manchester as part of its September 2023 intake.
The telecoms company will recruit talent in Manchester across areas as diverse as cyber security, network engineering and data analysis to support the UK's fast-growing digital sectors. The new recruits will also support the company's plans to build and extend its 5G network around the UK.
The 29 new roles will be made up of three graduate roles and 23 apprenticeships and will add to the more than 4,000 BT employees already based in Greater Manchester.
BT has named Manchester as one of its key long term strategic locations and construction is ongoing on its Four New Bailey building, which will provide a state-of-the-art new home for thousands of Manchester-based colleagues.
BT Group is one of the UK's largest private sector apprenticeship employers and has recruited more than 2,600 apprentices and graduates over the past four years. The company has around 4,000 colleagues working towards their qualifications at any given time.
Athalie Williams, chief human resources officer, BT Group, said: "As one of the largest private sector employers of apprentices and graduates in the UK, we continue to recruit and attract brilliant people into our business and we offer unparalleled development opportunities to those who join us.
"Despite the current economic backdrop, we're building a future pipeline of talent to help drive growth across our business, deliver great outcomes for all of our customers and to underpin economic growth in the UK."
Lucy Warren previously joined BT Group's apprenticeship programme and is based in Manchester. She said: "When mentioning I am an apprentice, most people assume I must do a trade job like plumbing or hairdressing. They are surprised when I say it's with BT Group. They then think I must do a job in IT but there are so many different schemes to choose from.
"I get the chance to gain real work experience, get paid and receive a degree at the end of it, which I do not have to pay for because it is included as a part of the scheme."
The recruitment builds on an announcement made last year that BT would be bringing 70 new jobs to Manchester as part of the expansion of its digital arm, recruiting to roles such as artificial intelligence, machine learning and software engineering.