Fitness investment chimes with Bell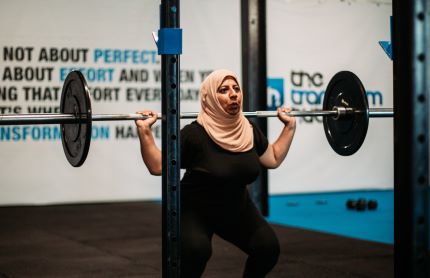 Andy Bell, the founder of one of the region's successful financial services businesses AJ Bell, has invested £1m into a growing fitness franchise, which aims to employ 300 staff within two years.
Bell is backing Transform Hub alongside Fergus Lyons, a former co-director at the FTSE 250 listed investment platform and major sporting sponsor.
Transform Hub operate a 20 boutique group training studios, aimed at the over 30s market, across the North West, Yorkshire, and London. Local operations include sites in Knutsford, Bury and Burnley – with an Altrincham studio due to open later this year.
The business was launched in 2018 by personal trainer and body transformation expert James Calderbank. It then pivoted to a new model in 2020 as gyms were forced to close during the pandemic.
Bell said: "The impressive growth that Transform Hub has experienced made this an easy investment decision. The potential to scale further through a focus on new franchisees is really exciting.
"We were also impressed by the team's resilience to pivot during Covid-19 and launch a group service which promotes positive change, both physically and mentally.
"This commitment to helping others formed part of our decision to invest, as well as being an attractive overall package."
The Transform Hub deal sees Bell and Lyons each take a 12.5% share in the business with the current founders retaining 75% ownership.
Alongside co-founders Wendy Barker and Justin Devonshire, Calderbank re-launched a plug-and-play
model which allows franchisees to create a profitable Transform Hub within three months. The 30-year-old from Preston said: "We knew there would be high demand for in-person training after lockdown and our franchise model allows owners to focus on running their own personal studios."
And it comes six months after the pair invested £1.2m into Fuel Hub, a healthy meal delivery start-up founded by retired professional rugby player James Laithwaite and his wife.
Speaking of the Transform Hub investment Lyons added: "The traditional gym model doesn't work for all and the level of care, support and accountability that Hubs give to members has been a huge contributor to the success story so far."
The £1m investment will go towards acquiring new franchise sites as the team aim to employ 300 people across 100 sites by 2025. It is believed that new sites will either be greenfield, start-ups, or involve taking over distressed
gyms,