Tritax means business with Payne appointment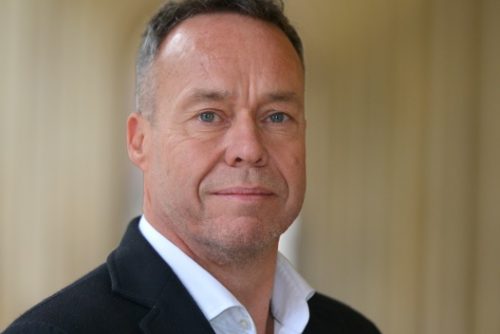 They were once the smart young men at the side of wealthy businessmen keen to get into property investment. 
Now they're the wise experienced heads at the helm of ambitious logistics and warehousing business Tritax.
Andrew Dickman ran Patrick Properties for former Sale Sharks owner and double glazing tycoon Brian Kennedy. He joined national logistics developer Tritax Symmetry in 2014 and was promoted to managing director, succeeding Richard Bowen in January 2023.
He's already created a new management board consisting of Finance Director, Will Oliver, and development directors, Jonathan Wallis and Tom Leeming.
But his latest strategic appointment is of high-profile property developer Nick Payne, who formed Nikal Developments with toilet roll magnate Alan Murphy.
Based in the Manchester office and taking on a national remit, Payne will be involved in the development of the Symmetry Park schemes across the country as well as identifying new development opportunities.
This year, Tritax Symmetry is building over 3million sq ft of logistics and industrial space comprising 15 units across 10 schemes, and equivalent to 40 football pitches worth of space. 
Payne said: "When I was presented with the opportunity of joining Andrew and his colleagues at Tritax Symmetry I jumped at the chance. It fulfils an ambition to work on some major logistics and distribution projects up and down the country. Importantly, it gives me an ability to bring some of my experience within the public sector into play and deliver major projects for employment, in partnership with local authorities."
It's fair to say that the sheds and warehousing world is a change of direction of Payne, who can boast the successful Soapworks commercial development at Salford Quays and the elegant Altrincham residential site Altair.
"I am delighted to take up the responsibility of leading on the company's expansion into rail freight distribution where we are working on two large projects of around £1.5 billion.  This will further Tritax's ambitions to deliver employment focused projects and lower carbon emissions by getting freight distribution off our roads and onto the tracks," Payne said.
Dickman added: "I have known Nick for many years and am pleased we have been able to bring him into the business. His development knowledge and entrepreneurial skills will broaden our offer in the north and midlands. As well as delivering new sites, Nick will lead of some of our largest projects such as Hinckley Rail Freight Interchange, whilst also using his expertise within our highly experienced team to further grow our portfolio."