North West business briefs: Women's Organisation; Prima Uno; Hunter Price Intl; Sovini Group; Boost; University of Liverpool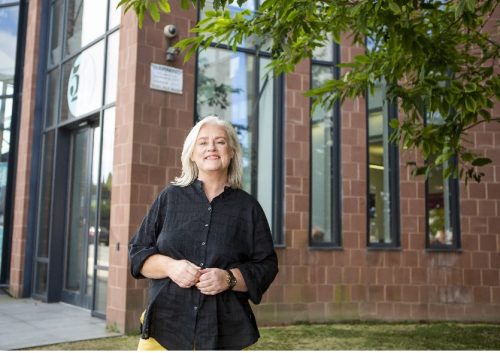 Barriers to finance and support for female entrepreneurs, particularly BAME, must be broken down to provide more opportunities and drive the North West and UK's economic recovery.
The plea is from Prof Maggie O'Carroll, CEO of Liverpool and Manchester social enterprise, The Women's Organisation, one of the UK's leading developer of business support for women. It also comes against the background of the International Monetary Fund's prediction that Britain's economy is set to contract by 0.6% this year with the UK entering the worst economic downturn of all advanced nations.
Prof O'Carroll points to the underrepresentation of female business owners equating to a potential loss of £250bn to the UK economy. She said: "Now more than ever, women need avenues of support to help break down personal and financial barriers to starting, or scaling, their businesses. The current system is not fit for purpose, and does not provide balanced access to entrepreneurship for all – particularly for under-represented groups."
She added: "There are multiple barriers in place keeping women, and other minorities, economically inactive. Women, in particular, are less likely to seek formal funding, and those from BAME backgrounds face even greater barriers to financial backing."
According to research published by the Government in March 2022, 5.13 million women (24.7%) between the ages of 16 and 64 were classed as economically inactive from October to December 2021. These figures appear stark in comparison to the 3.64 million men (17.7%) who were classed as economically inactive within the same time period.
As the impacts of COVID-19 still linger, the 2022 Rose Review also highlights that female entrepreneurs with dependents are 62% less likely to have had their businesses recover from the pandemic. In order to get to a place of real economic parity, in which women from all backgrounds have access to the same opportunities as their male counterparts, meaningful action is needed, said Prof O'Carroll.
::
A Cumbrian business which keeps major projects on track across the UK is planning to nearly double its workforce as it celebrates a decade in business.
Prima Uno, based on Westlakes Science and Technology Park, Moor Row, began life in managing director Sarah Purdham's bedroom in 2012. Its clients include the likes of Low Level Waste Repository(LLWR), at Drigg, Dounreay Site Restoration Limited (DSRL), Atomic Weapons Establishment (AWE), Transport for London (TfL) Direct Rail Services, in Carlisle, and the 2012 Olympics.
The company has grown by 20 to 30% each year it has been in existence, and Sarah said: "We have lots in our pipeline and are in discussions to team up for joint ventures, partnerships for some long-term nuclear decommissioning, fusion and transport framework contracts."
Current projects include work on the UK Atomic Energy Authority's Fusion Foundations Programme – which is seeking to develop nuclear fusion technology in the UK – as well as long term frameworks in the nuclear decommissioning sector and projects with Transport for London. The business has moved to two different locations at Westlakes as it has grown over the past 12 months and now employs 24 full time positions and 10 sub contractors and works almost exclusively with local suppliers.
As well as Westlakes, Prima Uno also has offices in Warrington and London and will be looking for a larger office in West Cumbria in the coming months for the new employees, a key criterion for this new office will be that it must have disabled access as EDI is high on Prima Uno's agenda. As the business continues to grow it is planning to take on 13 new experienced staff in senior positions. It is also looking to take on up to 10 new trainees, apprentices and graduates.
::
Oldham-based Hunter Price International has signed with Paramount Consumer Products UK to develop an extensive range of consumer products based on PAW Patrol, the pre-school brand created by Spin Master Entertainment and airing on Nick Jr and Milkshake!.
The partnership will see Hunter Price create a wide-ranging product collection, with a key focus around creative play – an area the business has grown significantly and has become well recognised for within the industry. Alongside a selection of arts & crafts and activity items launching in 2023, a range of outdoor games and activity lines will also be part of Hunter Price's first PAW Patrol parade in the market.
The toys and activities category is one of the three core divisions for Hunter Price, alongside stationery, arts & craft and home & lifestyle, and as part of its ambitious growth strategy, the business has been signing the biggest brands in licensing this year, more of which will be announced in the coming months.
Sales director, Richard Belford, said: "As a business we've carved out clear focuses and identified key growth product categories within the sector. We're then combining this with our high level expertise and market knowledge, to sign the right strategic partnerships, which naturally complement the products we excel in as a business.
"We're very experienced within this market, we're playing to our strengths and investing in brands we believe in and know we have the passion and creativity to deliver something different and engaging for the UK consumer. We've had some really exciting meetings so far and we can't wait for you to see how Hunter Price brings our PAW Patrol partnership to life in 2023."
::
Maintenance specialists, Sovini Property Services, part of the Liverpool-based Sovini Group, has committed to its employees' wellbeing by investing in additional welfare vehicles, adding to its rapidly growing fleet.
The new welfare vehicles join a growing fleet, consisting of mobile and static vehicles intended to increase much needed resources for teams on the frontline. The vehicles boast a range of features designed to ensure the comfort and wellbeing of employees while taking a much needed moment off the job. Launched in late 2022, the new welfare vans have now hit the streets.
Steve Williams, Sovini Property Services repairs and maintenance capital works manager, said: "Safety is at the forefront of everything we do and we are always looking for ways to put our employee and customers wellbeing first. As a responsible business, we have a duty of care to provide exemplary welfare facilities and by raising the level of quality within our fleet operations in this way, it demonstrates our ongoing commitment to maintain levels of best practice in safety and working conditions for all of our colleagues."
The vehicles feature a table with seating, a sink, a microwave oven, a fridge, USB charging points, heating, and a boiling water dispenser. To the rear, the van is equipped with sanitising stations, a drying room and toilet facilities.
Through innovative leadership and health and wellbeing initiatives, Sovini Property Services achieved numerous accolades, including the Investors in People (IIP) Platinum accreditation, recognising the commitment to the health and wellbeing of employees.
::
Business owners and leaders in Lancashire are being invited to take part in a new funded programme which will allow them to work with other business owners to tackle key business challenges and maximise new opportunities.
The fully funded Boost Business Owners Network has been launched by Lancashire County Council through Boost; Lancashire's Business Growth Hub.
Boost has engaged 13 leading business support organisations to establish 29 business cohort groups tailored to a variety of sector specialisms or unique business needs. A total of 319 business owners and leaders will have the opportunity to take part in the programme. They will work in groups of up to 11 likeminded leaders, each facilitated by expert coordinators, to share and address their common challenges and understand how to maximise opportunities to grow and develop their business.
Andrew Leeming, programme manager, Boost, said: "The creation of Boost Business Owners Network is part of our new Helping Lancashire Businesses campaign. Every business owner has a wealth of skills and expertise. Bringing business owners and leaders together will allow them to share and solve unique challenges and also maximise on emerging business trends and opportunities.
"The Boost Business Owners Network is a great opportunity for business owners and senior leaders to build a quality, trusted network of likeminded contacts while receiving tailored advice and support which will improve their business performance. The best part is the service is fully funded by Lancashire County Council and the European Regional Development Fund so there is no cost to businesses for taking part."
::
The University of Liverpool, Mersey Care NHS Foundation Trust and data analytics company Holmusk are to establish a mental health analytics and research hub to translate mental health research into results that directly benefit people.
This partnership aims to improve the quality of life for mental health patients and service users through data analytics and digital solutions, resulting in more opportunities to access research and innovations, improved resource utilisation, streamlined care delivery and cost savings.
This flagship collaboration will focus on Liverpool as an area of high deprivation and need, and will show how health systems can attract the next generation of leaders by positioning mental health as a field of innovative and state-of-the-art research.
Prof Iain Buchan, associate pro vice chancellor for innovation at the University of Liverpool, said: "Our partnership will drive advances in predictive mental health care, evolving through close coupled science and service to meet the needs of those we serve. This collaboration will bring together data scientists with mental health researchers and professionals to create a learning system that improves prediction, refines interventions and evaluates outcomes by default."
The alliance will convene leaders from industry, mental health service provision, and academia, leveraging their respective data analytics, clinical and research expertise to develop a flagship mental health learning system. This collaboration will also oversee the development of new tools to improve delivery of care, including the expansion of capabilities for MaST, Holmusk's clinical workflow support systems that uses sophisticated predictive analytics to help mental health staff make better decisions about the resources they use to provide safer and higher quality care.