Merseyrail line suspended for three days linked to roll-out of new £500m train fleet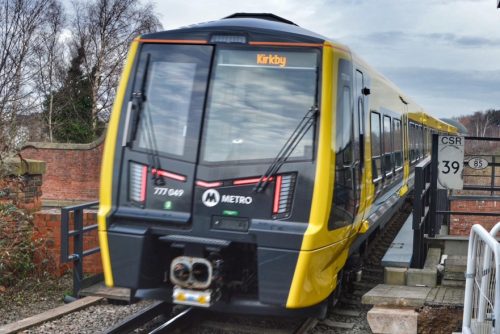 Merseyrail services on one of the region's busiest train lines will grind to a halt for three days later this month for vital engineering work to enable the introduction of the new £500m Class 777 train fleet.
Liverpool Central station will be closed to Northern line passengers, leading to no rail services between Central and Hunts Cross from 22:00 on Sunday, February 26, until the end of service on Wednesday, March 1.
A rail replacement bus service will be in operation between Liverpool Moorfields station and Hunts Cross, calling at all stations on the Hunts Cross line.
To enable the engineering work during this period, Southport and Ormskirk line services will operate every 20 minutes and start/terminate at Moorfields.
After 20:00 services will operate every 30 minutes.
Kirkby line services will operate every 20 minutes and start/terminate at Sandhills. After 20:00 services will operate every 30 minutes and start/terminate at Moorfields.
From 20:00 on Wednesday, March 1, Southport, Ormskirk and Kirkby services will start and terminate at Sandhills. A rail replacement bus service will run between Sandhills and Hunts Cross.
All routes will reopen as normal for the start of services on Thursday, March 2.
Wirral line services will not be affected.
The engineering works will see track alterations made to accommodate eight-car Class 777 trains at the city centre station.
The new £500m fleet first began testing in Germany in October 2019.
Transport authority, Merseytravel, said the trains would begin to be rolled out into passenger service from 2020.
But the authority has blamed delays in the fleet's introduction on the impact of COVID, as well as protracted negotiations with trade unions on working with the new fleet.
However, in August 2019, TheBusinessDesk.com exclusively revealed the major obstacle was, in fact, eight-car peak hour trains overlapping the signalling system at some stations, including Liverpool Central, Hunts Cross and Southport.
This meant that points behind the trains cannot be set properly to allow the new rolling stock to manoeuvre.
The first public service by the new fleet took place on January 23, on the Kirkby to Liverpool line, when TheBusinessdesk.com quizzed Liverpool Combined Authority Mayor, Steve Rotheram, about the signalling problems, to which he responded: "I don't know, you'd have to ask the technical people."
Announcing this latest engineering work, Zoe Hands, Merseyrail chief operating officer, said: "These planned works are a vital part of the modernisation of the Merseyrail network and will enable the continued roll-out of the new Class 777 trains.
"We would like to apologise to our passengers for the disruption that is being caused and thank them for their patience while this essential work is being carried out.
"You can be assured that we do not take the decision to close Liverpool Central station to the Northern line lightly, and only after all other options have been exhausted.
"The work will finish as planned on Wednesday night, and all services will be fully operational on Thursday, 2 March."