Revealed: where KPMG's Jonathan Boyers is going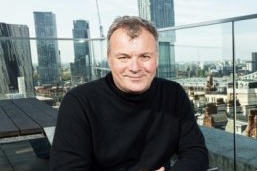 Leading corporate financier Jonathan Boyers is to join American consultancy firm Alvarez and Marsal, we can reveal.
The firm has an office in Manchester but is planning a major investment in the future.
Formed in 1983 it has 7000 employees across 31 countries and specialises in turnaround and change for corporate clients, banks, private equity investors and distressed borrowers and lenders. The 20 strong Manchester office opened in 2018 and includes turnaround specialists Mark Firmin, Paul Flint and Michael Magnay.
"We work as advisers, interim leaders and partners who tell you what you need to know, not always what you want to hear," says the company website.
The UK business is run by Antonio Alvarez III who leads the EMEA (Europe, Middle East and Africa) practice, employing 1,500 people, which he founded in 2001. 
Boyers dramatically quit the Big Four firm in January and was immediately placed on 12 months gardening leave, fuelling speculation that he was preparing a move to a competitor.
He said in January: "I believe the next 10 years will see a reshaping of the Corporate Finance mid-market and I plan to play a pivotal role in that as it happens."
Technically Boyers is still a KPMG partner for the remainder of 2023 and is therefore restricted in what he can say or do.
Boyers is currently on holiday and could not be reached for comment.