North West business briefs: University of Liverpool; Warrant Group; Start Up Loans; Pura; Leyland Trucks; Co-op; Speedy Hire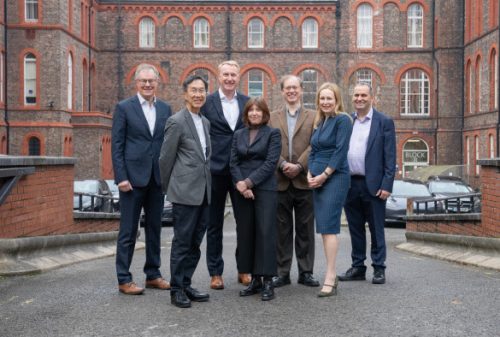 The University of Liverpool has launched a new spin-out company that will commercialise a next generation artificial intelligence (AI) system to revolutionise diabetic eye screening. AI Sight will use an AI system conceived by academics at the University's Department of Eye and Vision Science.
Diabetes causes damage to small blood vessels in organs throughout the body, including the eye (diabetic retinopathy), resulting in vision loss and, ultimately, blindness. With more than 500 million people worldwide suffering from diabetes and 40% of those having diabetic retinopathy, this is the most common cause of blindness in working age people worldwide.
Diabetic retinopathy screening to prevent blindness has been recommended by the World Health Organisation. It aims to identify disease at an early enough stage to allow sight saving interventions. However, the number of expert personnel required to operate a screening programme is vast.
In initially applying their technology to diabetic retinopathy, AI Sight combines human expertise and machine judgement to interpret and rank retinal images across disease severity and treatment intervention points, reducing the need for expensive and scarce medical expertise. The technology has been trained on more than 1.6 million images to date.
It is a highly sensitive and specific, web-based screening system that uniquely measures and displays the level of certainty of every automated image analysis. It can be easily integrated into different healthcare systems, can interpret images from any retinal camera and the team are confident it will begin to address the economic and social impact of diabetic vision loss around the world.
The team includes Simon Harding, Professor of Clinical Ophthalmology, who joins the company as Chief Medical Officer, David Wong, Professor of Ophthalmology, who becomes Chief Scientific Officer and Dr Mark Johnson, a machine learning expert currently at the University of Manchester, who is AI Sight's Chief Technical Officer. Chief executive, Dr Steven Powell, said: "Our mission is to take our unique AI approach to image interpretation from the lab bench to the global market, in support of diabetic patients and their clinical teams to ultimately reduce the societal impact of diabetes induced blindness."
::
Liverpool based freight forwarder, Warrant Group has become an Employee Owned Trust. The owners, Ian Jones and Lynsey Morrison, have sold 90% of their shares to be able to step back from the business over time. Andy Simpson has been made managing director and John Healy has taken over as finance director.
Together they will set strategic objectives to grow the business and nurture its family culture and values. A new brand and website have been launched to coincide with the changes. An Employee Owned Trust is a trust that acquires and holds a controlling interest in a company for the benefit of its employees, giving the effect of employee ownership without owning or buying shares.
Ian Jones will take a non-executive director role and Lynsey Morrison will take up the role of chairman. Mr Jones said: "As owners of Warrant Group, Lynsey and I felt that an Employee Owned Trust fitted perfectly with our company ethos and secured the long term future of the business. This will ensure that our core values, culture and legacy will continue for many years to come."
Andy Simpson said: "This is an incredibly exciting time for Warrant, and I am proud to be leading the business into an ambitious new era to drive fresh growth with an amazing new brand and the collective strength of our Warrant Family. Our 'we can' DNA and customer service experience is without question, class leading, and I am genuinely looking forward to engaging with new contacts and forging new relationships.
"I want to thank both our clients and suppliers for their continued support, and I look forward to laying out my vision for the future. My leadership goals are perfectly aligned with the Employee Owned Trust and I look forward to working with them for the benefit of the business."
::
Start Up Loans, part of the British Business Bank, has revealed that the programme has facilitated more than 100,000 loans worth in excess of £941m to businesses throughout the UK, including 12,382 loans in the North West, making up 12% of the national picture and worth £113m.. The figure marks a significant milestone for the programme since its creation in 2012.
Of the North West's total loans, 39% have been to women and nine per cent to people from Black, Asian and Other Ethnic Minority backgrounds – not including White Minorities. Young people between 18-24 years old have received 15% of loans since 2012.
Once such recipient of these loans is Bryan Oak, co-founder and executive director of Manchester-based Kompozable, who took out a loan to bring innovation not just to itself but to its clients. The company is a solution designer and systems integrator of intelligent technology, business and data automation, and integration software solutions.
Bryan said: "Kompozable is the result of 30 years' worth of skills and knowledge development. We are incredibly focused on industry collaboration and building long term partnerships. The early support from Start Up Loans propelled us forward in our mission to make intelligent technology work for everyone."
Dr Sophie Dale-Black, UK network director for the North of England at the British Business Bank said: "At the British Business Bank, we remain committed to addressing regional imbalances in access to finance. The success of the Start Up Loans programme across the North is testament to the strength of the businesses across the region. In the North West, we're proud to have supported businesses such as Kompozable and many others and look forward to watching them grow in their entrepreneurial journeys."
::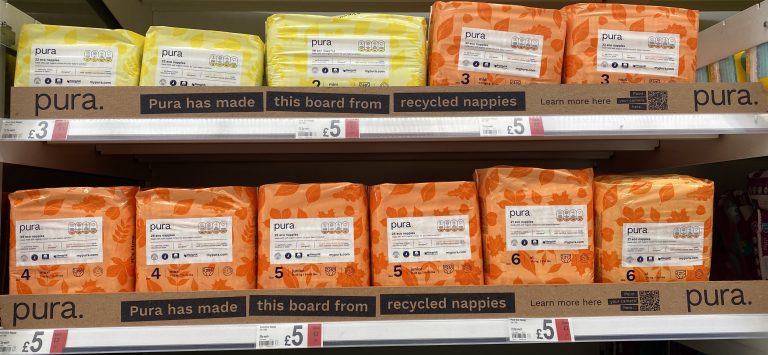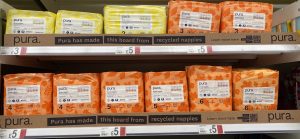 Asda has joined forces with Chester-based eco-friendly baby care brand Pura to help to tackle the issue of plastic waste, by producing the UK's first in-store signage using recycled nappies. The signs which will be used on shelving selling Pura products in 320 stores, replaces plastic shelving.
It's estimated that the equivalent of 7,220 used nappies were recycled to make the signage, approximately seven nappies per sign. Once the nappies are shredded, washed and dried, they are processed into pellets and then combined with other raw materials and pressed into boards. The Asda boards are made from 56% recycled nappy fibre and 44% cellulose fibre from other responsible sources.
The drive to create less plastic in stores comes after Pura, supported by Asda, launched England's first nappy recycling trial in Bristol. The trial meant that tens of thousands of nappies avoided landfill and instead were turned into useful materials such as road surfaces notice boards, panelling, insulation under laminate flooring and other insulation, as well as the new in-store signage.
Through Pura's partnership with NappiCycle the equivalent of 40 million used nappies avoid landfill annually and are repurposed for useful items, such as the in-store signage. At the end of their on-shelf life, the signage can be put back into the nappy recycling process, with all the fibre and other components are recovered, to be recycled again.
Pura's sustainability director, Matt Moreland, said: "We hope that the POS material will help spread awareness of the benefits of nappy recycling which can prevent millions of tonnes of valuable resource from nappies, hygiene products and period products from ending up in landfill or being incinerated."
::
Lancashire's Leyland Trucks is recruiting for 24 apprentices, coinciding with this ear's National Apprenticeship Week, running from February 6-12.
Part of the global PACCAR automotive group and responsible for designing and manufacturing DAF vehicles to serve customers in the UK and overseas, Leyland Trucks is an innovator in commercial vehicle technology. Many of the company's current leadership team and senior management began their careers at Leyland Trucks on trainee schemes, and the business has a long track record of promoting from within.
This year's recruitment process will see Leyland Trucks take on 12 assembly operator apprentices, six automotive engineer apprentices and two facilities and maintenance apprentices. The Leyland-based company is also on the lookout for two design engineer apprentices, who will work on new innovations for both diesel and electric trucks. Following the success of Leyland Trucks' first ever supply chain apprentice in 2022, the company is also recruiting two new apprentices for this scheme in 2023.
Maria Rogers, HR and training advisor for Leyland Trucks, said: "The company is expanding the scheme across many departments and the goal with our apprenticeships is to develop a new generation of talent to enable us to continue leading the industry across product development, vehicle technology, manufacturing quality and supply chain management. Recruiting apprentices each year and creating opportunities for career development within the company and the wider PACCAR group means that we have the skills to achieve our commercial ambitions, along with robust succession planning."
Applications invited online at www.leylandtrucksltd.co.uk/apprenticeships and recruitment closes on Friday, March 3, 2023.
::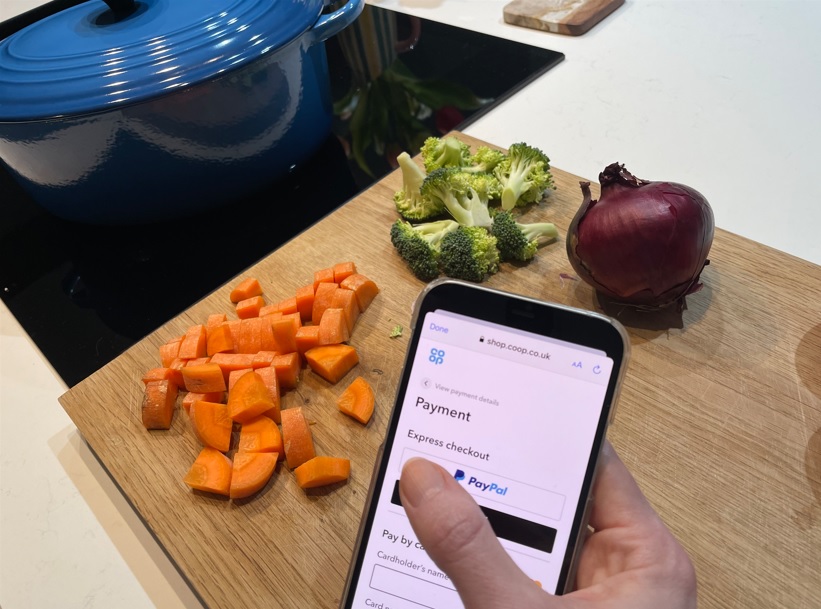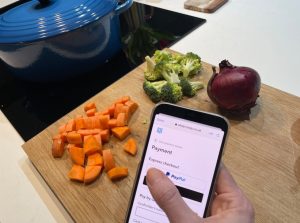 Manchester-based retailer, Co-op, has 'clicked' with digital payment provider, PayPal, to offer additional choice for shoppers to make simple, safe and secure purchases of groceries through the convenience retailer's online shop.
PayPal is now available for shoppers as a payment option for purchases of online home delivery orders and click and collect via Co-op's online shop – shop.coop.co.uk – enabling shoppers to buy online and pay for their purchase with PayPal quickly and easily, without having to enter their credit card or financial details.
The convenience retailer launched its online shop in 2019 and has since expanded at pace. It now offers an online service through more than 2,000 stores in communities across the UK. Groceries are picked fresh in the local store, and with its focus on 'quick convenience' orders are available for either home delivery locally or click and collect, often in a matter of minutes.
Paul Fletcher, Co-op's head of payments, said: "We are continually looking for new ways to innovate and meet the needs of our members and customers, and developing quick, convenient and flexible options online is a core part of our approach. Our work with PayPal will now offer additional payment options which are simple, safe, secure and, trusted by millions of UK shoppers, offering further online choice for time-pressed consumers however they choose to shop with us."
Vincent Belloc, managing director, PayPal UK, said: "PayPal has 32 million active accounts in the UK, and is trusted by shoppers who buy, sell, and send money -without sharing their financial information. E-commerce has always been about giving consumers a convenient way to buy what they want, when they want, and being able to pay for it how they want. We could not be more delighted to collaborate with Co-op to offer additional convenience and choice online for communities across the UK when they shop for groceries."
::
Newton-le-Willows-based national tool hire company, Speedy, has joined Warrington Youth Zone's growing family of Founder Patrons.
Seven months after opening, Warrington Youth Zone boasts a growing membership of 7,200 young people from across Warrington. The Youth Zone offers somewhere to go, something to do and someone to talk to for young people aged seven-19, and up to 25 for those with additional needs. Young people pay just £5 per year to become a member and then 50p every time they visit, with the on-site café providing hot meals for £1.
The 50p entry fee allows young people to take part in more than 20 activities per session, as well as access to a state-of-the-art gym, climbing wall, recording studio, 3G football pitch and dance studio, which are available all year round.
Speedy has immersed itself in all things Warrington Youth Zone, including hosting colleague away days at the Youth Zone, employee fundraising, collecting food and toys for the Christmas appeal and providing free equipment hire to the centre. All of which has benefited Youth Zone members and their families.
Andy Johnson, Group HSSEQ director at Speedy, said: "It has been an absolute pleasure to get to know and understand the needs of WYZ and all it brings to the wider community in and around Warrington. We are happy to support such initiatives that give back to the local community and provide opportunities for the next generation to learn, explore and have fun."