NW business briefs: Stockport Council; Two Zero; Add People; Total Fitness; Electricity North West; Flexible Business Interiors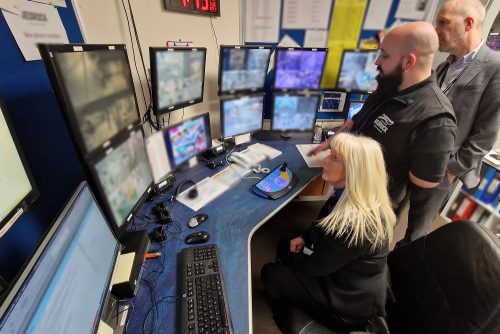 New CCTV cameras have been installed in Stockport town centre to keep residents and visitors safe. The Home Office's Safer Streets Fund aims to tackle issues that blight communities by putting measures in place to prevent crime, anti-social behaviour and support victims.
In July 2022, Stockport was successful in its bid for £430,000, which was part of a £2.4m grant to Greater Manchester boroughs, to tackle anti-social behaviour and make streets safer for residents in the town centre and Brinnington.
Part of the grant funding has been spent on 10 new CCTV cameras in the town centre, which will help to strengthen and improve the current system in place covering Merseyway, the Underbanks and other areas of the town centre. The council carried out a survey last year, with more than two thirds of respondents, including residents and businesses supporting improving CCTV coverage in the town centre.
Last week, Cllr Helen Foster-Grime, cabinet member for communities and housing, was joined by GMP's chief superintendent John Webster at the CCTV control room in the town centre where the new cameras will be monitored from. The new cameras will link in with current systems already in place and operated by Greater Manchester Police and Stockport Homes.
Cllr Foster-Grime said: "Improving safety and CCTV coverage in the heart of Stockport is a key priority for the council and partners to help make our local communities feel as safe as possible when they're enjoying what our town centre has to offer. Together with the Safer Stockport Partnership we're determined to improve confidence amongst residents to use facilities and support town centre businesses – not only during the day but allowing everyone to enjoy our thriving night time economy."
Chief superintendent Webster said: "These cameras will assist the police in the detection and prevention of anti-social behaviour and crime and support our aim to ensure Stockport continues to be a safe and enjoyable place to live and work. In addition, they will also enable us to proactively respond to prevent situations developing."
::
Female business leaders in Lancashire are being invited to take part in a Lancashire County Council-backed support programme following a successful first phase.
Two Zero's Women Scaling Up programme began in September 2022 following a Lancashire County Council report, Growing Women, Growing Lancashire, which analysed the need for improved business support for women in business in the county.
It is currently helping 13 Lancashire-based female business owners and leaders to take their business and leadership skills to new levels through a combination of coaching, mentoring and group learning. The programme was oversubscribed due to strong demand from female business leaders across the county, and Two Zero has now launched a second cohort of the programme for 12 new applicants.
Women Scaling Up is two thirds funded by Lancashire County Council through its Two Zero scaleup support service. The programme is delivered by Role, a Lancashire business growth consultancy with decades of female specific business support experience.
Through the Women Scaling Up programme, female entrepreneurs will receive an initial 12 months of support, which will include boardroom masterclasses on key aspects of scale-up, executive coaching, a residential mindset and resilience retreat at Whalley Abbey, as well as an outdoor activity day to set challenging goals and build leadership skills. The programme's total cost is £3,000. £2,000 of this is funded by Lancashire County Council with businesses asked to contribute the remaining £1,000.
::
Altrincham-based digital marketing agency, Add People, has struck an official partnership with Vanarama National League club, Altrincham FC.
Add People will sponsor the club for the foreseeable future in an effort to enhance exciting opportunities to support the local community and contribute to the club's footballing ambitions on the pitch.
Peter Marshall, Add People's chief marketing officer, said: "Altrincham FC are a pillar in our community and the work they have done, particularly through the opening of their Community Sports Hall, has had a hugely positive impact on local residents. We're excited to collaborate on future community projects, as well as support their on-field efforts of being promoted to the English Football League."
Sam Mackenzie, director of partnerships at Altrincham FC, said: "We're so excited to be partnered with Add People. Their extensive experience in digital marketing will be a huge asset to the club and we look forward to working with them on future projects."
Add People was the match sponsor for the Vanarama National League game against 'Hollywood-owned' Wrexham AFC last Saturday, February 4, which was televised live on BT Sport, with the visitors running out 2-1 winners.
::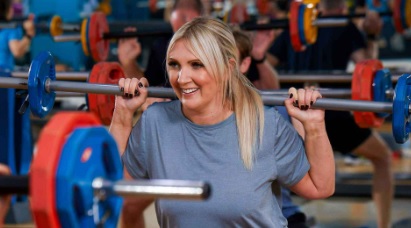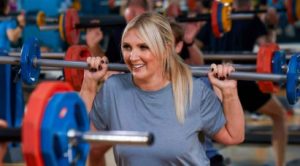 Health club chain, Total Fitness, has made a series of investments into the refurbishment of four of its clubs in Prenton, Chester, Altrincham, and Teesside.
The refurbishment works are all due to be completed by early 2023, with a total investment of £1.1m across all four clubs. The first two clubs to be completed, Prenton and Chester have each seen investments made to improve the look, feel and overall experience of their gym and studio spaces.
As well as the investments made in new equipment, Wilmslow-based Total Fitness has transformed the interior look of each club, making it an enticing space for members to work out and improve their fitness. The refurbishment work at both the Altrincham and Teesside clubs is under way, and will see similar improvements to the other clubs, designed to support Total Fitness's commitment to offering members the best fitness and health experience each time they visit.
The individual investments made towards each club include Chester and Prenton receiving a £350,000 refurbishment and £300,000 investment at Teesside, while £100,000 will be spent on refurbishments to the Altrincham club following the previous investment of £500,000 in 2019.
Paul McNicholas, operations director at Total Fitness, said: "Following the successful refurbishment of our Whitefield club and the positive impact this has had on our members, it's been fantastic to be able to refurbish additional clubs and improve our offering further."
::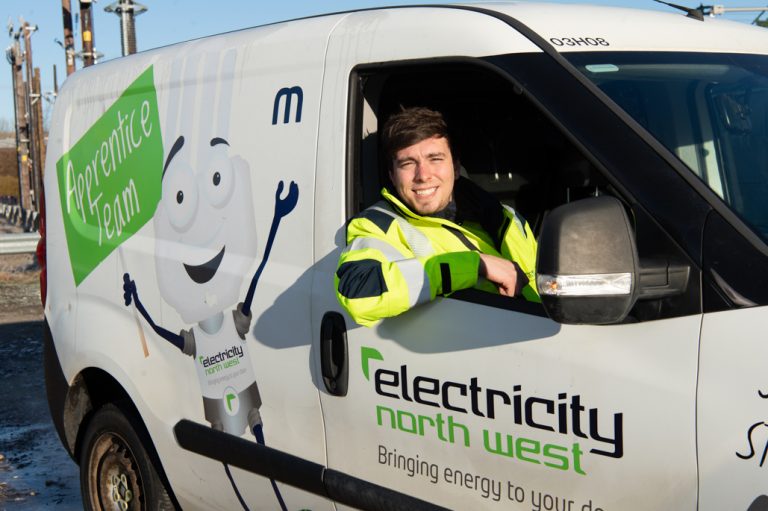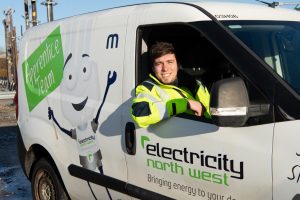 Record funding for charities and organisations throughout the North West will soon be made available with £1.75m up for grabs over the next five years.
Electricity North West, which operates the region's power network, wants to hear from North West-based charities, groups and organisations and form partnerships which will help support customers across the region in the event of a power cut. The partnerships will start in April with the overall aim to ensure customers have both support and feel safe during a power cut.
Jo Crinson, Electricity North West's customer and community development manager, said: "It's an incredibly difficult time for so many people. We keep power flowing to every property from Cumbria to Cheshire through our overhead lines and underground cables, and while our charges make up less than 10% of overall electricity bills, we want to do everything we can to help our communities. As well as providing expert support and advice to customers, our new partners will help customers join our Extra Care Register, a free service which grants customers access to partners as well as additional help and support during power cuts."
The power network operator wants customers who need extra help to register for its Extra Care Register so help can be provided quicker. Help provided includes advanced notifications and enhanced updates on power cuts, safety tailored to customer needs, connection to local emergency services and in some cases food, shelter or alternative accommodation in the event of longer power cuts.
Electricity North West is now inviting applications from charities, organisations and businesses within its catchment area. Groups who apply must be able to help Electricity North West proactively keep vulnerable customers safe by identifying and supporting them to sign up to the free Extra Care Register. Deadline for submissions is Friday, March 31.
::
North West fit-out and refurbishment company, Flexible Business Interiors, has completed its latest scheme for Lotus Bakeries as its UK head office relocates to Wilmslow in Cheshire.
Previously based at the Regus facility on Aviator Way, Lotus Bakeries now boasts its own premises at 51 Water Lane in Wilmslow where Flexible Business Interiors has delivered a Cat A and Cat B fit out to the circa 5,000 sq ft suite on the first floor.
Instructed in August 2022, and working alongside BlueSky Design, works comprised the installation of decorative branding and feature lighting as well as the creation of a contemporary open plan workspace, a variety of formal and informal meeting areas, a staff kitchen and WC's. Light oak finishes, full height glazed partitions and red metal work accents complement the warm colour palette used throughout to reflect the Lotus Bakeries brand and to create a welcoming space.
David Leah, director at Flexible Business Interiors, said: "Nothing gives us more pleasure than creating a unique place to call home for our clients. Lotus Bakeries had worked out of serviced offices for a number of years, so it has been incredibly satisfying for our team to deliver a space that mirrors the Lotus Bakeries brand, a space that looks and feels familiar to its staff and its visitors."
Mark Staniforth, country manager UK & Ireland at Lotus Bakeries UK, said: "It was important for us to create an environment that would support our staff better, and boost morale and productivity through giving individuals a variety of spaces to work from and socialise in. Having dedicated space to welcome guests into that instantly gives them an insight into our brand and our values was also key and the feedback we have had has been hugely positive."