Manchester Legal Awards 2023 open for entries – with two new categories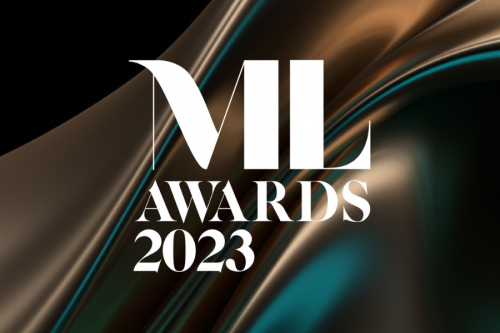 Entries are now officially open for The Manchester Legal Awards 2023.
Launched by the Manchester Law Society in 2009, the awards recognise and celebrate the best legal talent from across the region. Categories cover all areas of law, with organisation, team and individual awards. Two new categories have been introduced this year: Health and Wellbeing Champions and CSR Champions.
The award entry process culminates in a black-tie ceremony at The Midland Hotel on Thursday 8 th June with last year's event attracting more than 650 attendees.
Fran Eccles-Bech, chief executive of the Manchester Law Society, said: "We know that the north west is home to some of the brightest legal minds and the awards are an opportunity to share and celebrate outstanding work. Year after year, we continue to be impressed by the high standard of the many entries we receive.
"We've introduced two new categories to highlight the fantastic work that has been carried out in the areas of health and wellbeing and CSR. We know that many individuals and organisations go above and beyond to make a positive impact on their colleagues and communities and it's important we recognise and celebrate achievements in these areas.
"Our awards are open to individuals, teams, firms and chambers across the region. I'd encourage anyone who wants to raise their profile amongst the Manchester legal community to get their entries in and have their hard work recognised."
All entries, with the exception of Lifetime Achievement, will be assessed against four criteria by a panel of judges from the legal and business community.
The awards are free to enter and there are 21 categories:
Equality, Diversity and Inclusion Champions of the Year
CSR Champions of the Year
Health & Wellbeing Champions of the Year
Corporate/Commercial Team of the Year
Crime Team of the Year
Employment Team of the Year
Family Team of the Year
Litigation Team of the Year
Personal Injury/Clinical Negligence Team of the Year
Private Client Team of the Year
Property Team of the Year
Regulatory Team of the Year
Trainee/Paralegal/Apprentice/Legal Executive of the Year
Solicitor of the Year
Partner of the Year
Barrister/KC of the Year
Barristers' Chambers of the Year
Small Law Firm of the Year (1-5 partners nationally)
Medium Law Firm of the Year (6-20 partners nationally)
Large Law Firm of the Year (20+ partners nationally)
Lifetime Achievement
The deadline for entries is Friday 10th March.
For more information visit: www.manchesterlegalawards.co.uk and follow @MLAwards.
There are limited sponsorship and advertising opportunities available. Please contact
mlawards@manchesterlawsociety.org.uk for further information.