Media firm expands operations with new Knowsley unit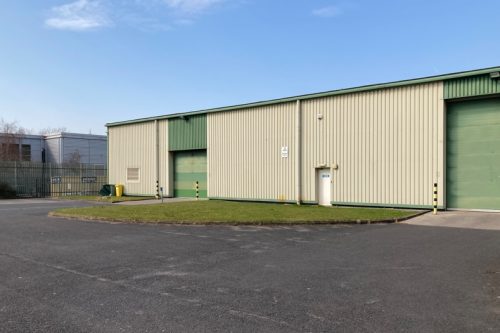 Liverpool-based media company,Zút Media, has taken a 10-year lease on a Knowsley unit to expand its operations.
The deal, which includes a five-year break clause, is for a 24,000 sq ft unit on a 71,000 sq ft site on Overbrook Lane, at its junction with Kitling Road.
Overbrook Lane is well connected by the M57, with Manchester and Liverpool close by.
The unit benefits from a minimum of five metre eaves height to underside of haunch, ancillary two-storey offices, dual level access loading doors, and around 80 parking spaces.
The space will be used as a production studio for film, TV and video production, both by Zút and other production companies looking to film in the Liverpool area.
Mark Hancock, managing director at Zút, said: "As a company we have grown significantly in recent years and, likewise, so has the scale of the projects we undertake for clients.
"Acquiring this new studio space will be a great asset for us, providing a perfect setting for our larger commissions, as well as other production companies looking to film in the area."
He added: "Liverpool is more popular than ever as a filming destination and brings with it a lot of investment in local ancillary services, so it will be great to see some of this investment coming to Knowsley, being from the area."
JLL let Unit 2 at Overbrook Lane, on behalf of Eric Wright Group.
Ruth Leighton, leasing director at JLL in Manchester, said: "Overbrook Lane offers excellent space, bolstered by its strong location and accessibility.
"We've seen robust demand for spaces of this classification, and we are pleased to have acted Eric Wright Group on this successful deal."
Carol Stollery, group portfolio manager at Preston-based Eric Wright Group, said: "Zút is a welcome addition to our growing tenant portfolio.
"It is extremely exciting and dynamic business and we are delighted that Overbrook Lane is to become a hub for creative activity, which will undoubtedly benefit both Knowsley and the wider region."